Recent Status Updates
long day but not as long as the day most veterns have. Thank you all for your service and sacrifices.

Show comments (2)
Anyone ever been to the Strategic Air and Space Museum in Nebraska?
Real men fly biplanes!
Recent Blog Entries
Associate Links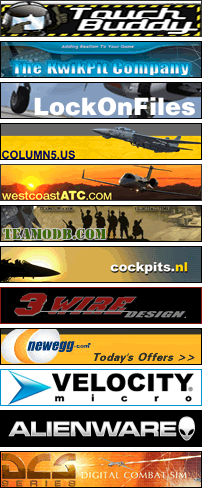 668,725

Total Posts

68,513

Total Members

MapIIIaJl

Newest Member

2,315

Most Online
725 users are online
91 members, 632 guests (See full list)
Google, Bing, alex2000, +Stephen1918, +yakarov79, AYS, Yahoo, tn_prvteye, +hi ho silver, +Veltro2k, Tirak, Do335, Heck, MiG29KKUB, Gunrunner, +76.IAP-Blackbird, emresukhoi, JackKrauser86, DenisLabrecque, TheWarrior, +HomeFries, hanker422, EricJ, Hanseat, ignvfcvy8f, markoiz, pembroke, jeanba, +ojcar, +Sundowner, Coupi, +daddyairplanes, loborojo, Svetlin, Flamesky, KJakker, Emp_Palpatine, Snailman, Spudknocker, garuda0027, Hans Topp, jv44kt, B52STRATO, Eole, GASCAN39, Nyghtfall, Mohlusk1, saisran, denissoliveira, +v. Deutschmark, Loneman, Happy308, Pierrot66, +ErikGen, degenerationx92, viper63a, iamatiis, wilmartson, balaz, timetraveler71, FRPignon, tanax, JosefK, mrav, tex93, icspearhead, Eckol, Nengajyou, alex71p, +christian59, Shotgun 27, +ravenclaw_007, DNSDESIGN, +ST0RM, jack33, Facebook, geoffcha, emanuelepa, ArturR, angelp, jreiman, livingfalcon, atoll1, Stick, enzvilar2013, roscosmos, charlielima, pyluavzubax, +whiteknight06604, manukar, Lazarus1177, Nesher, +allenjb42, darkman, GipsyDanger
+Owner +Founder Administrator Moderator Editor Trial Choice Prime Premier Platinum +Lifetime New Junior Valued Senior Elite Veterans +Modders +Testers +Developers

6 members got another year older today. Happy Birthday from CombatACE!
Rampstrike (44), Bestndagam (34), Tailhooker (49), B52STRATO (23), Doughboy (53), tranquillo (62)