Recent Status Updates
ATTENTION! for the interested MS FSX at 4.99 for one more day at Steam!!!
PCS orders? What?! Noooooo!
well that was rather idiotic.....
Feliz do jeito que sou
The Welsh Dragon is breathing fire once more...
Recent Blog Entries
Associate Links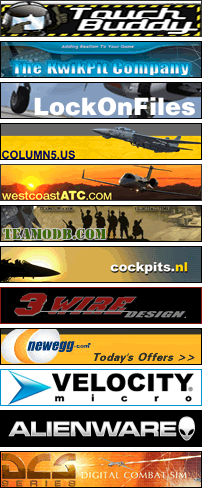 662,610

Total Posts

68,017

Total Members

geofran

Newest Member

2,315

Most Online
535 users are online
68 members, 462 guests (See full list)
Google, Yahoo, Eole2, warthog64, Bing, geofran, sgtscarfy, sombra, +Veltro2k, dragoon105, Cuervodeboedo, +HomeFries, Do335, Bosey, Coupi, +whiteknight06604, alasrojas, Bamzi, +alejandro, +Heberth, mooncat, mattcurry, 10107, +Geezer, santiagoace57, AROTH, 2skicomrade, bidou, wazalo68, redwood, raygunsnap, gclax35, angelp, Giordie85, +CrazyhorseB34, +logan4, saigon, roscosmos, Major Bloodnok, Old Fox, mppd, Viggen, +LloydNB, Makako, denissoliveira, britsterlam, Milktrout, ShrikeHawk, Heck, Google Mobile, WingZero, +russouk2004, Warlock949, Fierce, mono27, +RAVEN, NotVerySierraHotel, Edward, panpafel, JacobShanghai, colmack, +yakarov79, +Crab_02, MSN/Bing, +NeverEnough, fallenphoenix1986, +eburger68, jodickson, Bravo4, Icarus999, jameszzzz, Ice707, gamespinas29
+Owner +Founder Administrator Moderator Editor Trial Choice Prime Premier Platinum +Lifetime New Junior Valued Senior Elite Veterans +Modders +Testers +Developers

6 members got another year older today. Happy Birthday from CombatACE!
A4-AR (32), mizera (35), crepitis (51), Morris (44), K1rv1n3 (38), Piotr1975 (40)