Recent Status Updates
If it bleeds...we can kill it
Really getting into flight simming with prepar3d and FSX steam. Even working on a simpit!
Has anyone thought of making a terrain covering Northern Iran Turkey Azerbijan Armenia and Georgia ?
Waiting for the snow to begin.....they say its big!!!
Associate Links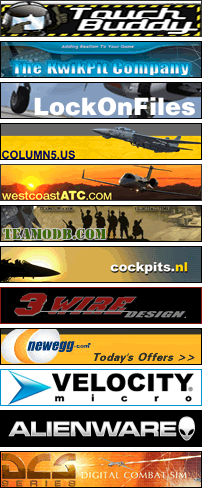 683,870

Total Posts

69,705

Total Members

mbm83i

Newest Member

2,315

Most Online
733 users are online
97 members, 633 guests (See full list)
Google, +Nightshade/PR, Yahoo, mun, freesets, +CrazyhorseB34, Svetlin, wenkman, Tappedops, Bing, fbbecker, +Crusader, +daddyairplanes, Happy308, +The Trooper, AhmedHasBarak, Spinners, +Veltro2k, niemand303, kurdistan1, +charlielima, MOP, jeanba, +ext, Bamzi, sbasly, +yakarov79, strahi, osamabinladen89, +Coupi, +Sundowner, jcjones61, arnilu84, AYS, captainbiggles, il2crazyfan, Do335, +wilmartson, +NeverEnough, Fender45, GASCAN39, emresukhoi, wulfhound45, +skyschroeder, Wilches, +Muesli, +HomeFries, +JAT81500, +whiteknight06604, +wazalo68, vokin, Nesher, lisana, FalconC45, loborojo, Pahan57, 2skicomrade, Nicholas Bell, +alanbee, +russouk2004, +BlueCaneCorso, DADO, +hi ho silver, santiagoace57, luk1978, JosefK, BlitzGreek, +eburger68, alfa2, JungleThing, meravigliato, +Stary, mbm83i, motorcat, +angelp, bobliu35220, Vladtepes84, Kaiser1, hanker422, MatanF16, pcm, +elephant, stuntman, Johnny705ca, STF40, +v. Deutschmark, marcelomega, +JonathanRL, ArturR, 123botor456, mppd, PM416, +cocas, ivanbasic, +Hans Topp, emanuelepa, Warlock949, +trotski00, jv44kt, martin90arg
+Owner +Founder Administrator Moderator Editor +Trial +Choice +Prime +Premier +Platinum +Lifetime New Junior Valued Senior Elite Veterans +Modders +Testers +Developers

6 members got another year older today. Happy Birthday from CombatACE!
GARYOSAVAN (35), Black Knight (51), FIDO (31), marianoranchos (41), griphos (58), pied (57)