Recent Status Updates
The Dragon roars at Twickenham!
In this game, nobody is stupid. At least not for free.
just a heads up, busy in RL and with modworks for others so no more requests and favours for a while guys, sorry

Show comments (3)
Recent Blog Entries
Associate Links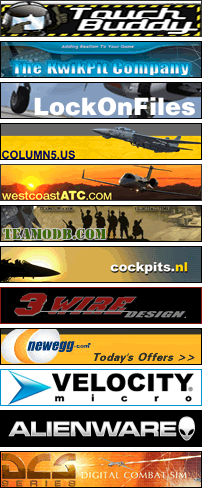 675,870

Total Posts

69,053

Total Members

masterofgaming2

Newest Member

2,315

Most Online
594 users are online
98 members, 493 guests (See full list)
Bing, Yahoo, Google, intisarturno, maciek300, +Kulbit80, +GASCAN39, santroM, enzo58, strahi, Dysko, +Coupi, alfredo22, Integralista, +Sundowner, +Gepard, 88special, jeanba, pvince, amir72, ohohlund, +charlielima, viking0, markjhnstn, +ojcar, Antares81, +Gunrunner, +hi ho silver, Lazarus1177, +Tommy2Fast, MAICO, +paulopanz, atoll1, angelhierro, yubba, +76.IAP-Blackbird, KamilP, loborojo, giulio, +Eole, lionel, dimitar diitrov, alex2000, Promagstyle, MarkEAW, Do335, hanker422, alfa2, kovalski, Robs, +Brain32, +HomeFries, snakeman, DenisVino, +Viggen, acidgraph, alex8a, Alexa, misalmar, Lommel, +NeverEnough, galoub, GSG9, Blind Faith, EidolonBYZ, Olham, +Geezer, mehlmehlmehl, +ext, igor1000, LAH38, tonipm99, +LegitPilot, +swambast, hrc, +slidermom, +jodandawg, +yakarov79, ataribaby, AlexxGT, hakohikosako35, masterofgaming2, MrArty, amariani, denissoliveira, ZeroFilth, +Heberth, B52STRATO, leodagan76, moustafa, Hellshade, blaze95, saisran, TheLemon, +ludo.m54, melivetrixx, +elephant, il2crazyfan, Heck, raulraven, RUSTYMORLEY, +geoffcha
+Owner +Founder Administrator Moderator Editor Trial Choice Prime Premier Platinum +Lifetime New Junior Valued Senior Elite Veterans +Modders +Testers +Developers

5 members got another year older today. Happy Birthday from CombatACE!
+CrimsonRoamer (27), Mobius4 (20), Strigon 1 (20), MikuChan (19), bfbabine (47)