Recent Status Updates
The devil is in the detail OK but better to upload something not perfect rather than nothing

Show comments (3)
RIP Richie Benaud. Thanks for the memories.
scumbags
any "The Hunter: Primal" fans of hunting Dinos around?
Recent Blog Entries
Associate Links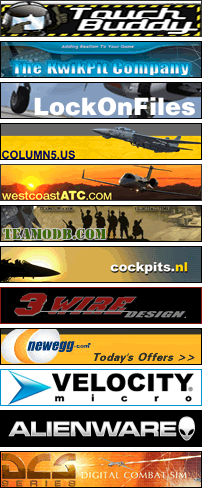 664,686

Total Posts

68,156

Total Members

moustafa2009

Newest Member

2,315

Most Online
609 users are online
104 members, 499 guests (See full list)
Google, Yahoo, Bing, gonchx, Eole2, wilmartson, ShrikeHawk, Twilly, +Veltro2k, +Crusader, lauro rafael, vans1, nbnb, Royalpacific, +hi ho silver, enzo58, strahi, FANATIC MODDER, Kodiak, herd, +yakarov79, Crowford, +ToS, Cuervodeboedo, britsterlam, czarny900, Heck, jodandawg, Bravo4, +ext, karpin2, Major Bloodnok, 3-A-305, Wilches, alfa1, purvis1, pilotocelot, roscosmos, Evildeadmeat, Plopus, mppd, +starfighter2, +FLOGGER23, +Kulbit80, +CrazyhorseB34, loborojo, +russouk2004, +Geezer, moustafa2009, LeL, stuntman, omchydro, hrc, +HomeFries, bwild, denissoliveira, FalconC45, +JonathanRL, KamilP, Do335, emresukhoi, edave, mmrr4, Gunrunner, +NeverEnough, balaa, +RAVEN, Padre, emanuelepa, hamshu, +Gocad, Harry, Hans Topp, snakeman, Coupi, Strider, toro, +gerwin, yarrick, Google Mobile, +Johan217, Blind Faith, obuchonr, +sophocles, delrey, Alexander51, matiuspereyra777, alvatototal, JackKrauser86, +allenjb42, Olham, +ravenclaw_007, +Jimbib, PsihiS, vvalas, quietboy, Svetlin, colmack, thypoon2000, gatlin7, +elephant, FRPignon, Stinger66, Nengajyou, thereg, nirsch, +logan4, gclax35
+Owner +Founder Administrator Moderator Editor Trial Choice Prime Premier Platinum +Lifetime New Junior Valued Senior Elite Veterans +Modders +Testers +Developers

2 members got another year older today. Happy Birthday from CombatACE!
Maeran (35), Immeseseemo (27)