Recent Status Updates
I just need a break. Thanks for your all your advices and help over the years!

Show comments (2)
Same Sky, Different Day
Funeral Detail.
GTX 970 plugged in, time for some sweet sweet SF2-ing. Then few days totally off the internet :)

Show comments (5)
Been away a pretty long while. According to this last status update was the day after my twins were born. They'll be 6 in August, so definitely a while, lol!!!
Associate Links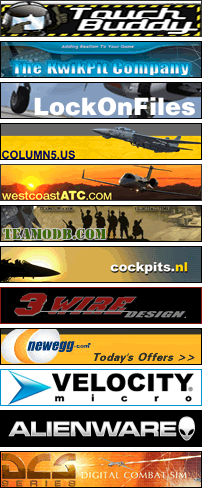 694,361

Total Posts

70,414

Total Members

steinadlerhund

Newest Member

2,315

Most Online
572 users are online
41 members, 529 guests (See full list)
Yahoo, Google, boostersa6g, Bing, Svetlin, lisana, Snailman, kolovoz56, Alexa, +HomeFries, demotech, ReniFlyus, +logan4, +pazpbrotons, loborojo, loly326, dfirday, gti2007, +guns, strahi, +RAVEN, Jason676, +Nyghtfall, +Dels, Outlaw7, emanuelepa, jv44kt, nicolasmara, stuntman, +JimBeamer5, Stick, +Eole, nirsch, kostassak, PabloVallespi, Othwal, GovindHawk92, stuper63, +dtmdragon, lucjean, ThaiBoy, +Hans Topp, stlth73, citizen67, dimitar diitrov
+Owner +Founder Administrator Moderator Editor +Trial +Choice +Prime +Premier +Platinum +Lifetime New Junior Valued Senior Elite Veterans +Modders +Testers +Developers

3 members got another year older today. Happy Birthday from CombatACE!
RoGaLMiG29 (30), hurricane3 (69), +Flamesky (54)