Recent Status Updates
At this point I will travel to Europe or Asia just to see and hear F-4s fly
All that we see or seem / Is but a dream within a dream.
Oh well. Time to move on. Not talking about SF2 and the likes. Got engaged.

Show comments (3)
Actualy I was born on red side...
Associate Links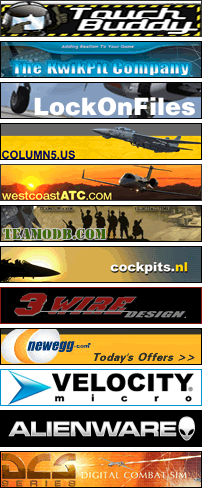 702,774

Total Posts

71,288

Total Members

Ezio1911

Newest Member

2,315

Most Online
1078 users are online
57 members, 1019 guests (See full list)
+EMCON360, Google, Bing, +Eole, falcon5, edave, hanker422, +HomeFries, Facebook, Yahoo, MarkEAW, lepages, Viggen, Cthulhu118, Huntc63, 3-A-305, ccapsell, Johnny705ca, superwerke, JackKrauser86, +wasteboy, KamilP, madvad, mamalula, +yakarov79, PFunk, +starfighter2, 88special, ultralll, +JSF_Aggie, niqokikitomatirri22, SgtSaunders, +Swordsman422, Fierce, strahi, +NeverEnough, ariel38, +jodandawg, +Sundowner, +Mohlusk1, +Crusader, +Gunrunner, fbbecker, Bosey, alfa2, Wilches, bubu, il2crazyfan, charlielima, +ojcar, nicksmi, yubba, Nippy, Madfox01, Lipy, KiwiZac, JungleThing, FRPignon, stuntman, stab, +Coupi
+Owner +Founder Administrator Moderator Editor +Trial +Choice +Prime +Premier +Platinum +Lifetime New Junior Valued Senior Elite Veterans +Modders +Testers +Developers

4 members got another year older today. Happy Birthday from CombatACE!
ShadowXP (41), Hellman, Phantom671 (29), TopGun69 (48)