Associate Links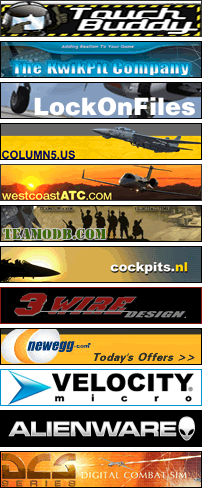 Recent News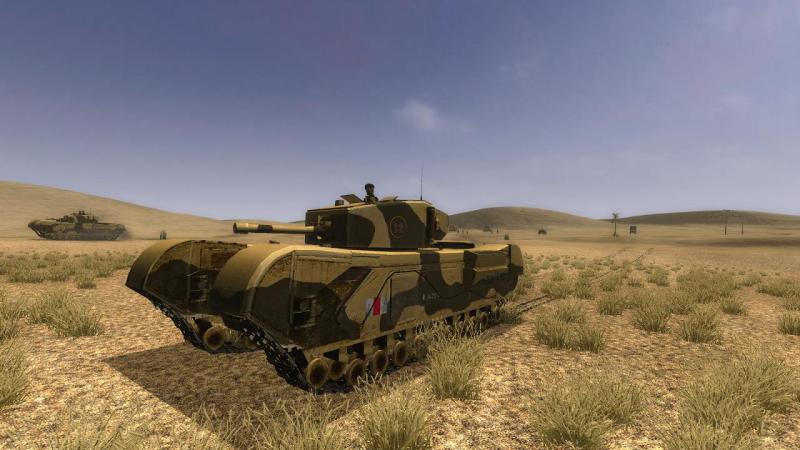 19 March 2015
An unusual new mission for WW2 tank sim Steel Fury! You may have seen the Royal Armoured Corps Tank Museum's superb Tiger, tactical number 131, in the recent movie 'Fury'. Here, the Tiger comes to grief after unwisely closing the range with a group of advancing US Shermans, one of which puts a 76mm round into its rear (after a rather silly-looking 'tank dance'). Rather more interesting than the tank-laden but melodramatic, macho Holywood hokum of 'Fury' is what is known of the real story of Tiger 131's last battle, which you can read about in this credible account, here....
581 Views · 11 Replies ( Last reply by 33LIMA )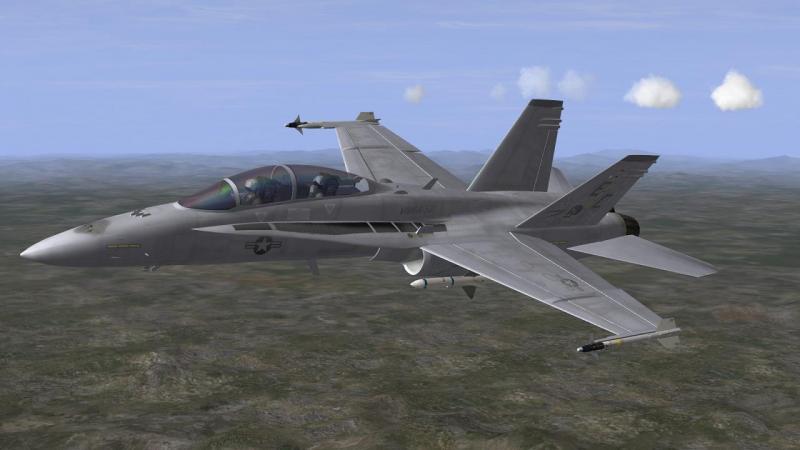 09 March 2015
The Community User Patch (CUP) is now available, via SAS There have been various flavours of mod for the venerable but still outstanding IL-2 1946. Now there's a new kid on the Il-2 block and you can read all about it on the Special Aircraft Service site, here. This new mod brings together and builds on three of the best things to happen to Il-2 in recent years - the Dark Blue World mod (DBW), IMHO much the best Il-2 add-on for Single Player use; The Full Monty mod (TFM), which was another must-have but something of a headache to download and install; and the work of Team D...
3,779 Views · 55 Replies ( Last reply by sixstrings )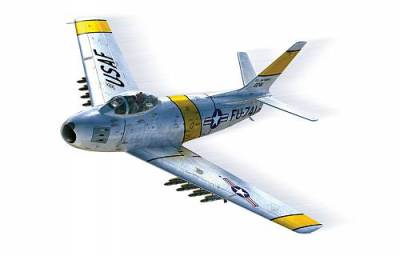 03 March 2015
March 2015 Competition We are giving away 4 amazing Digital Combat Simulator (DCS) modules to 4 very lucky people. 1. DCS: MiG-21bis - Fly the last production version of the most produced supersonic jet fighter ever.http://www.digitalco...ducts/mig21bis/ 2. DCS: F-86F Sabre - Fly the F version of the Korean war legend from North American Aviation.http://www.digitalco...products/sabre/ 3. DCS: Flaming Cliffs 3 - For those preferring a lighter simulator experience and a choice of F-15C, Su-27, Su-33, MiG-29A, MiG-29S, A-10A & Su-25A to fly and fight with...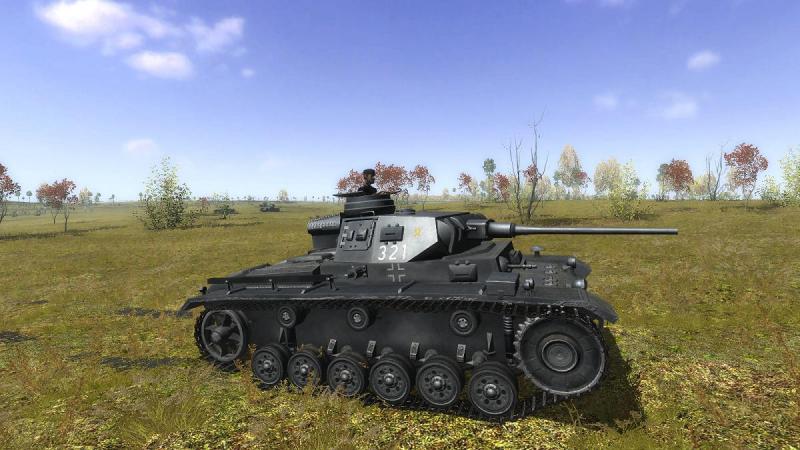 09 February 2015
Refighting the Second Battle of Kharkov in Graviteam's classic WW2 tanksim! Despite acquiring Steel Fury - Kharkov 1942 (SF) not long after release, I only started seriously playing the tanksim years later, when modders added more (especially later-war) AFVs and generally extended SF's scope beyond the Second Battle of Kharkov in early summer 1942. So I never got around to playing the stock SF campaigns…until recently, when I decided it was a shame not to give them a tryout, at least. So that's what I did, and here's how it went! The real battle The First Battle of Kharkov...
1,181 Views · 4 Replies ( Last reply by 33LIMA )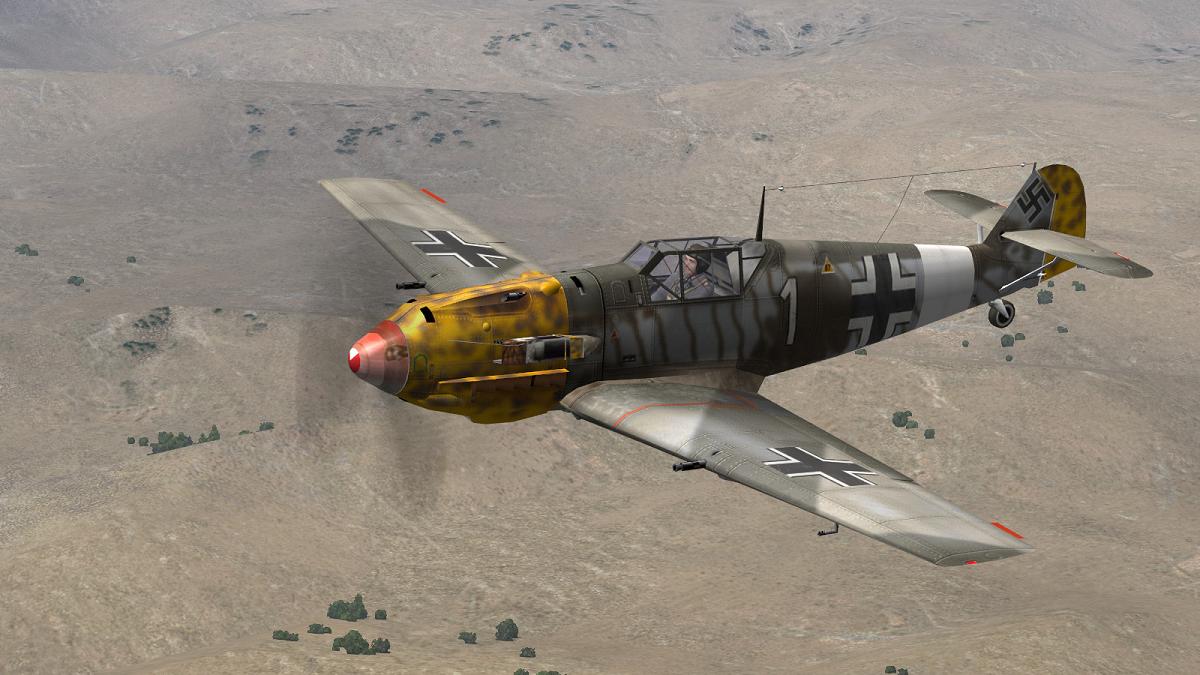 03 February 2015
Flying the next mission in FlatSpinMan's 'Afrika jaeger' campaign It's been an eventful few days since campaign pilot Willi Jedermann arrived in North Africa! No sooner is he back at base after intercepting a Desert Air Force raid, than he's being sent aloft again, this time to catch an unidentified aircraft reported by shipping offshore. Here's the mission briefing, showing most but not all of the nicely-crafted text. These briefings are one of the high points of FlatSpinMan's campaigns, often linking one mission with the next as only a scripted mission set can do. My only gripe is that...
1,288 Views · 6 Replies ( Last reply by Crusader )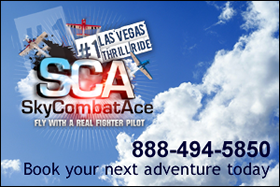 Latest Interviews
Members Online
92 members, 542 visitors

Yahoo, ironlion, fallenphoenix1986, awralls, Google, Bing, winplashone, colmack, sgtscarfy, mun, PGC, +101tfs, Spinners, gonchx, ChrisBV, Viggen, galoub, manukar, Nengajyou, WTRAdmin, emresukhoi, MRJC_219, +daddyairplanes, panpafel, dromerke, alvatototal, Kaiser1, +baffmeister, Dysko, +Geezer, Blind Faith, Johnny705ca, db11, +logan4, Nyghtfall, arefsh12, Google Mobile, misalmar, badelpierre, +HomeFries, dragoon105, +NeverEnough, dido140, hanker422, +Spillone104, +RAVEN, orsin, +eburger68, Coupi, kostassak, snakeman, moogy, berniekelf, Otto, +quack74, Reef94, Nippy, saisran, Saavedra, stuntman, +v. Deutschmark, B52STRATO, +paulopanz, Gustav, tlas, KaktusBonus, 10107, bubu, FRPignon, wilmartson, skyknight0721, JFA, ShrikeHawk, keyy, volvofm11, sa551, mattfur, kurdistan1, abuassad, DEVIL11, uboat19, jv44kt, ManuelMagri11, vans1, roscosmos, Lazarus1177, +starfighter2, lisana, Iarmor, socrate, Eole2, IRONHEAD, Svetlin, selby, arnilu84, Loneman