CombatACE Spotlight: Interview With Pcpilot
By Skyviper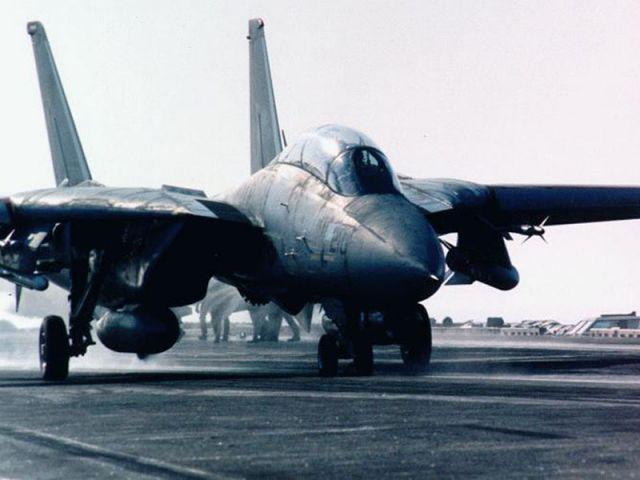 In today's CombatACE Spotlight we'll focus on Pcpilot. He's a veteran of the United States Navy, a mod developer and has been here at CombatACE since 2002. He was also among the first group members to arrive here when CombatACE was first started. Thank you, Pcpilot, for taking the time to do this interview.
So, Pcpilot, can you tell us a little about yourself?
I was born in Jacksonville, Fla. in 1957. My family moved west to Arizona when I was 6. Eventually I joined the Marines on my 18th birthday in '75 with a high school buddy and went to San Diego for boot camp. On graduation we were sent to Camp Pendleton. But humping hills on frosty, foggy mornings wasn't my idea of fun. I had always loved ships and wanted to see the world so the equation was easy for me; I shipped over to the Navy late in '77. I had originally thought to be an AW, (anti-sub warfare) but wound up in deck department as a boatswains mate. Loved it; I was finally a real seaman. 6 years, 2 ships, 3 deployments and a marriage later I found myself re-entering the civilian world with an able seaman unlimited license. Now nearly 30 years later I am living free in Montana, with a good job and a sweet wife who is the love of my life.
That is awesome. Do have any fond memories of being in the Navy that would like share?
I'll never forget my shipmates, some of whom I still stay in touch with. We shared long mid watches and flight quarters, cold refuelings and replenishments at sea, rainy sea and anchor details, and many a fun night in port; can you say Subic Bay? I was commended by an admiral for my small boat handling and seamanship taking a sick sailor off the submarine USS Thomas Jefferson with the motor whaleboat after a typhoon in the Sea of Japan. We chased Russian subs and warned away Iranian F-4 phantoms in the gulf. Got to see the Parthenon and visited Austrailia. Walked the streets of Pompei, Tel Aviv, and Yokosuka. Watched B-52s do the dumbo walk over an island off Guam. Felt the heat from the blasts a mile away. These and a hundred other memories I'll carry with me till the day I die.
You have certainly visited some truly amazing places. So, what interest you about aviation?
I've always wanted to fly, to get my license, and never have. May still yet God willing. Just the thought of being in flight has a romantic twinge to it doesn't it. The poem High flight by John Magee has always been special to me.
What is your favorite aircraft and why?
Well, there are 3 if I may...The F-14 Tomcat, power incarnate, maneuverable, just plain awesome. The F4U Corsair, no more rugged, dependable Marine aircraft ever flew. Just the sound of that engine sends chills down my spine. And, lastly, the piper cub. Simplicity and the suggestion of man putting on a small machine to actually fly, like the birds, seat of the pants. Totally cool.
What got you interested in flight simulation?
If I don't have a license, this seemed the natural alternative.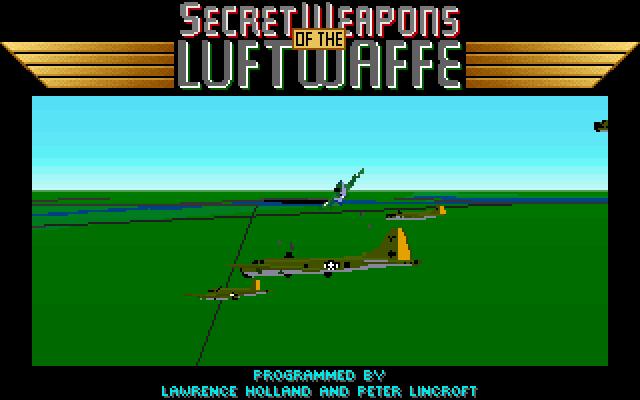 A natural alternative indeed. Do you remember the first flight sim you ever played?
A good friend introduced me to computers back in '94. On his computer he had secret Weapons of the Luftwaffe. I didn't stop learning and working on computers and building them until I could play that sim on my computer.
I've that you've been a member here since 2002. What motivated you to arrive at CombatAce and stay over the years?
I was member number 66 so yeah, I've been here awhile I guess. Honestly, guys like Madjeff, Dave, Eric, Wrench, Nesher, Mannie, Fates, and a hundred others. Guys like these are salt of the earth as far as I'm concerned. And we all share a common interest; flight simming.
I know CombatACE used to be called BioHaz years ago. How did you feel when BioHaz changed into CombatACE?
Honestly, I was glad to see it. A little sad Biohaz couldn't continue, but it was taken over by a top flight team who has lovingly carried Biohaz' legacy to ever greater heights. I still actually have an old Biohaz beer stein I bought back when madjeff started selling swag to help keep things afloat.
When did you start modding?
I realized how easy it was to make my own hangar screens for Strike Fighters, and then decided to share them. Gee, I think that was sometime early on, around 2004 or 5 I think.
What does modding do for you? Is it something that is relaxing, is it a neat hobby etc?
It's like when I was a kid and building models. It's like a grownups toy you can play with and change around. It can be frustrating at times but I get a lot from it, especially when I research what I am doing. So you could say it's a learning tool also. And the feeling of seeing a skin you made on a plane in game is just plain cool.
You released a file in 2005 called the Pcpilot's photo pack. It's your most downloaded file with 1,357 downloads to date. What inspired you to make that mod?
I wanted to have more choices for pilot pics. We needed some opfor pilots too since we had learned to make the Migs flyable in SF.
How long did it take you to make it?
Not that long. I looked online for pilot pics, re-sized them to the games' dimensions, put it all in a pack with a readme, and VIOLA!
What modding tools do you use and why?
The internet for research and PaintShop Pro 7 for editing images or painting skins. PSP7 is pretty simple, flexible, and powerful.
What is your favorite mod that you have created?
I was really pleased I actually got a campaign functioning with the Solomon's Campaign. It actually seems to work pretty well and I still play it.
What is your favorite mod that you did not create?
Two old favorites actually, green Hell and Wrench's WW2 pacific terrain updates.
Provided you have the time and resources. What mod would you like to make?
It's been awhile since I've done some skins and wouldn't mind doing a few for the TMF corsair.
Who is a Modder, or Modders, you admire or has inspired you to start modding?
Honestly, Wrench. That guy has bent over backwards to keep SF2 still viable. With all the updates and patches from TK over the years constantly causing us to redo mods, especially terrain, he has been absolutely awesome. He has kept our game alive with all his efforts. Hats off to Wrench.
I'm sure Wrench would be glad to read that. Do you have any favorite quotes or thoughts about being here at CombatACE you'd like to share?
There have been some pretty pithy comments over the years. One of the things that keep it interesting around here I think. Some of those are unrepeatable, lol. Just visit the forums over time and you'll pick up something sooner or later, lol.
Thank you, Pcpilot, for taking the time to tell us your story. Below are some photos that Pcpilot is kind enough to share with us, from his Naval Days. That's all for today's CombatACE Spotlight, have a good day and happy landings.