A CombatAce and OBD Software special...
Bringing classic WW1 memoirs to life in Wings Over Flanders Fields!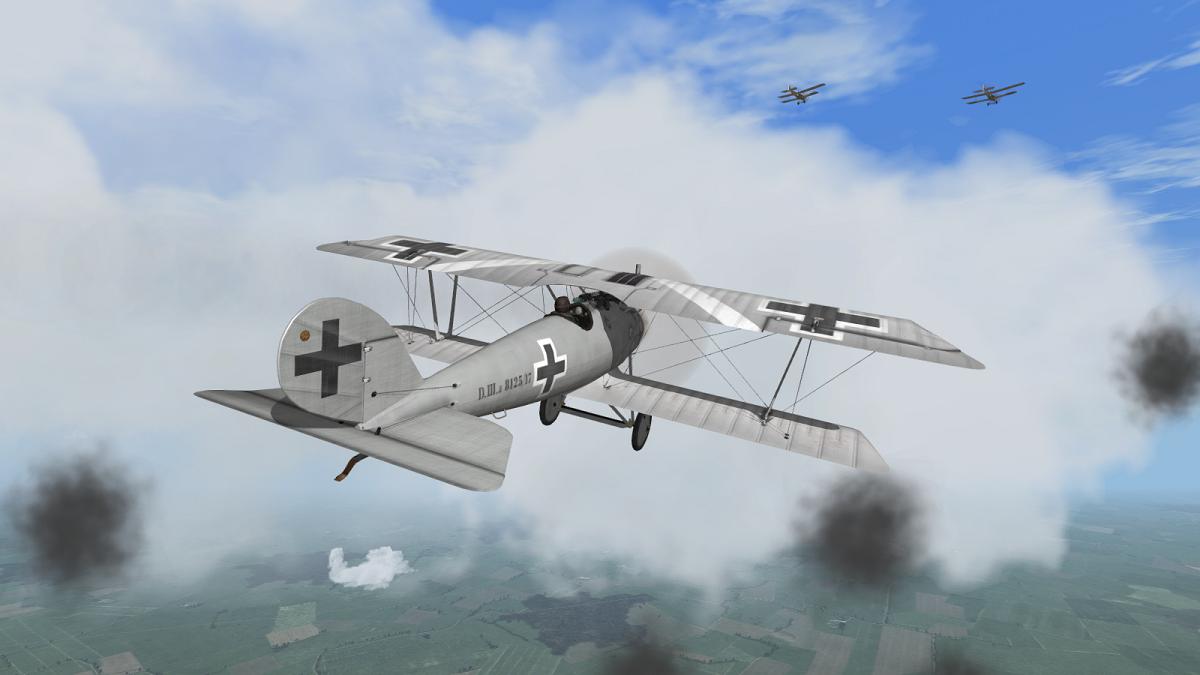 This year marks the hundredth anniversary of the outbreak of the First World War. To help mark this centenary - and to recall the courage and sacrifice of those who fought in the skies of WW1, for real - CombatAce, in partnership with OBD Software, will feature a unique series of mission reports.
Each article will take a look at one of the classic pilot autobiographies of the First World War and will then report on a campaign mission inspired by the book and flown to bring it to life. For this, we'll be using OBD Software's great new sim, Wings Over Flanders Fields, whose realistic orders of battle make it particularly well suited to this particular mission!
The books and the aeroplanes featured will be chosen to illustrate both the development of combat aircraft and the progression of the air war, from 1915 through to 1918. The titles and the planes we currently plan to cover are:
- Duncan Grinnell-Milne's 'Wind in the Wires' (BE2c, 1915);
- Cecil Lewis's 'Sagittarius Rising' (Morane parasol, mid-1916);
- Manfred von Richthofen's 'The Red Battle-flier' (Albatros DII, late 1916);
- Billy Bishop's 'Winged Warfare' (Nieuport Scout, early 1917);
- Arthur Gould Lee's 'No Parachute' (Sopwith Pup, mid-1917);
- James McCudden's 'Flying Fury' (SE5a, late 1917); and
- Rudolph Stark's 'Wings of War' (Pfalz D IIIa, mid-1918).
To accompany the series, we are pleased to announce that OBD Software will be offering a prize to the winner of a competition based on the reports; details will be announced soon.
We plan to begin the series in early April, so watch this space!