Another Atlantic Fleet battle in Arctic waters!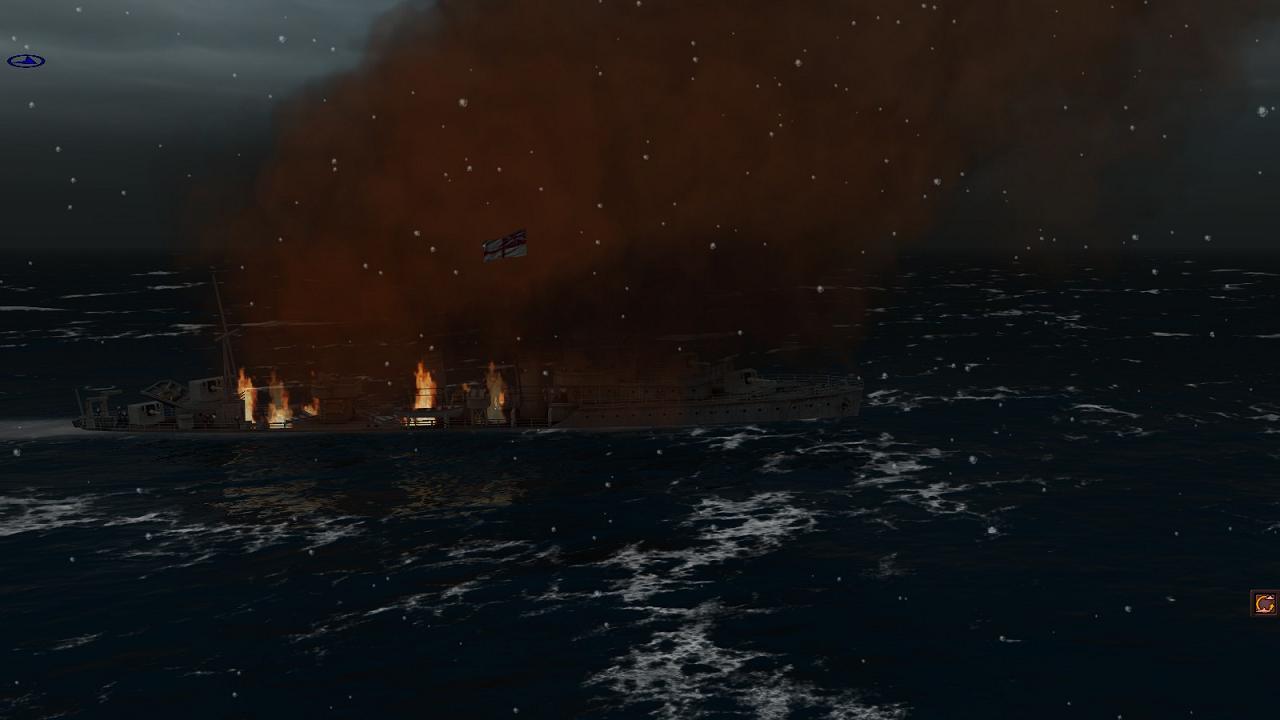 I have always been something of a fan of the big German destroyers of World War 2, ever since assembling tiny 1/1200 plastic kits of some of them in the early 1960s. These were made by Eagle, part a themed series representing the ships involved in the First and Second Battles of Narvik in April and June 1940. Like this one, of a Leberecht Maas class...or is it Erich Giese?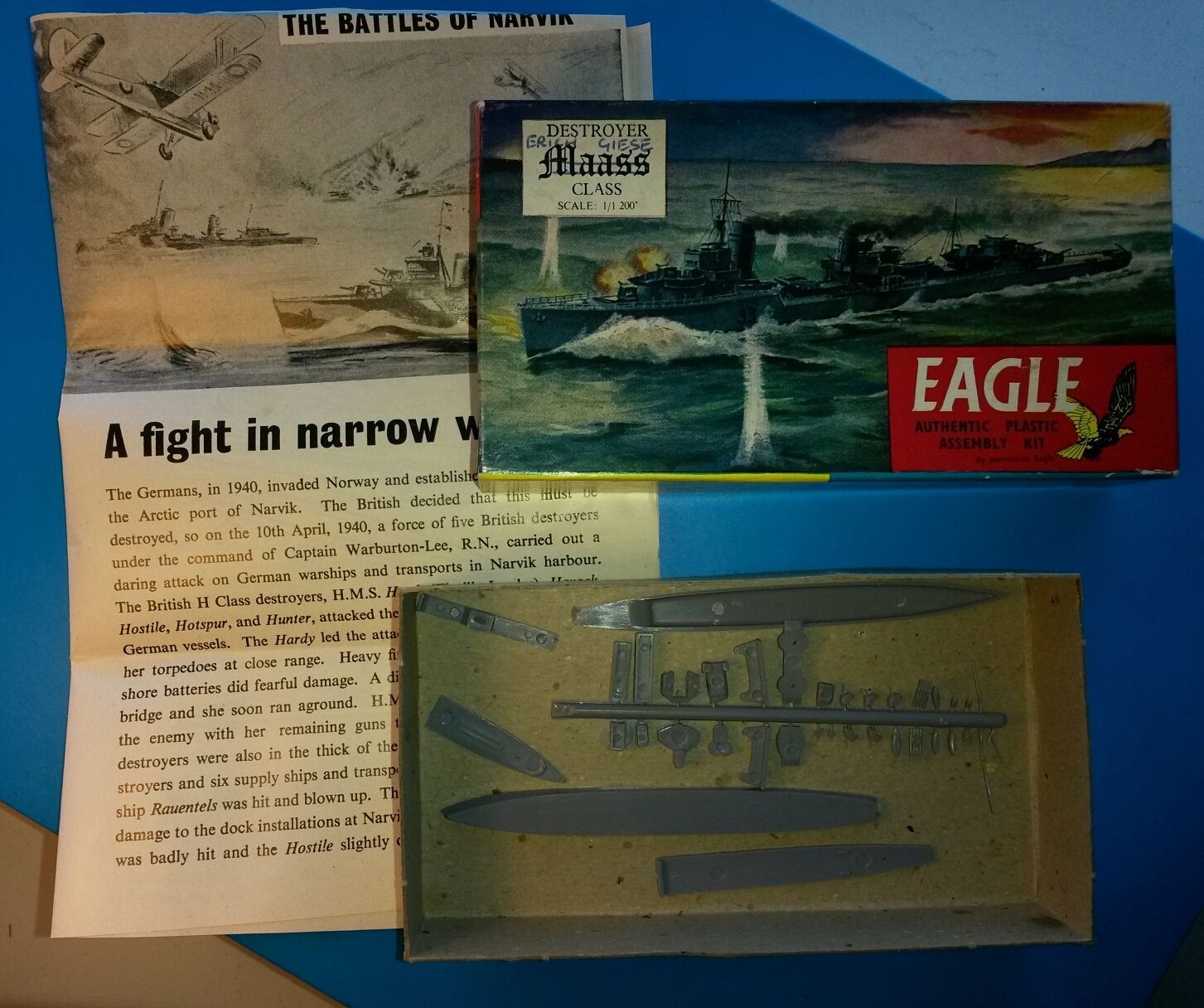 Maas wasn't actually at Narvik, having been sunk in a disatrous 'friendly fire' incident in the North Sea, bombed at night by an He111 of KG 26 which didn't know the navy had laid on a mine-laying operation in the same area. Another destroyer from the force, Max Schulze, was lost with all hands immediately afterwards, some say from another bomb, others by a mine in the same area.
Atlantic Fleet's comprehensive set of historical battles doesn't include the quite well-known actions at Narvik, the reason I believe being that the game's 3D environments don't include land – and these battles were fought in the confines of the fjords at Narvik. Which is quite something, especially considering that the second battle involved the Royal Navy hunting down and destroying the German shipping left from the first battle with nine destroyers and a battleship, no less. The photo below shows the battleship, HMS Warspite, in action during the battle, well into Ofotfjord.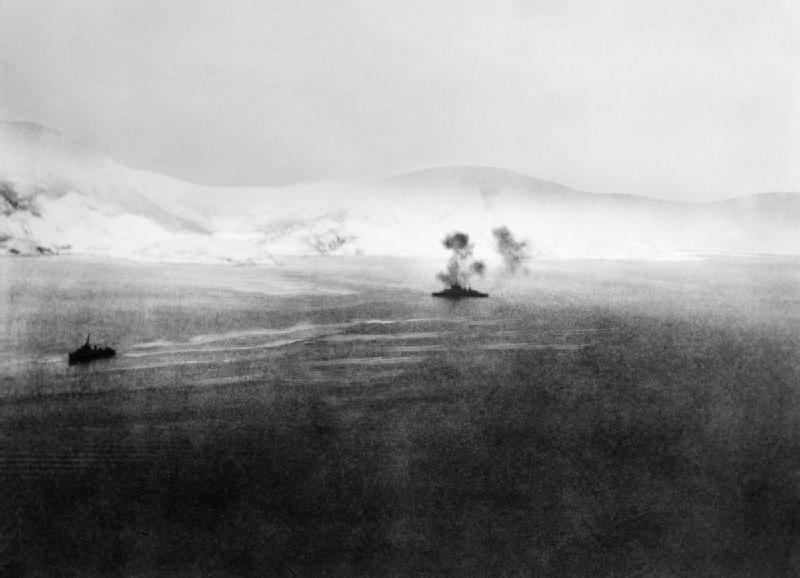 Big and powerful as they were, the German destroyers had rather less reliable machinery and being somewhat top-heavy, were less sea-worthy than their British counterparts, though all this seems to have gradually improved as the design was developed. At any rate, these are disadvantages which I don't think affect them in Atlantic Fleet and having conquered Convoy PQ13 in my previous outing, I looked around for another historical battle featuring these ships. There are several more on offer and from these, I picked another Arctic encounter, one which came just over a month after the earlier battle. This was the German effort to sink HMS Edinburgh, in May 1942.


The historical battle

In late April 1942, Edinburgh left Murmansk as part of the force covering return Convoy QP11. The cruiser was carrying a substantial consignment of gold bullion, payment towards the war material then being convoyed to the Soviet Union. Edinburgh was the sister-ship of the preserved HMS Belfast, a modified Town (or Southampton) Class cruiser, with twelve 6-inch guns. Belfast is seen below on the River Thames in London, before she was repainted in wartime camouflage.
On this outing, Edinburgh was crippled by hits from two torpedoes fired by U-456, and forced to turn back to Murmansk, escorted by destroyers Foresight, Forester and some minelayers. One of the torpedoes had basically demolished Edinburgh's stern, as you can see from this contemporary photograph.
Air attacks by torpedo bombers failed to sink Edinburgh. But on 2 May, she was found and attacked by three destroyers – Z 7 Herman Schoemann and the un-named Z 24 and Z 25, which had earlier sunk a merchantman in an inconclusive tussle with the convoy, before resuming their hunt for Edinburgh.

In the action which followed, the crippled cruiser fought back and severely damaged Schoemann, which was abandoned and scuttled with 8 dead, the rest rescued by her consorts and a U-boat which arrived later. However, Edinburgh was torpedoed again by Z 24 or Z 25 and was abandoned and scuttled in turn, with 58 men lost in all.
Edinburgh's gold bullion was recovered in the early 1980s in a salvage operation as dramatic as many a battle, but that's another story.

How did I get on re-fighting the battle in Atlantic Fleet? It's time to find out!
...to be continued!