Stachel learns to follow, as well as to lead!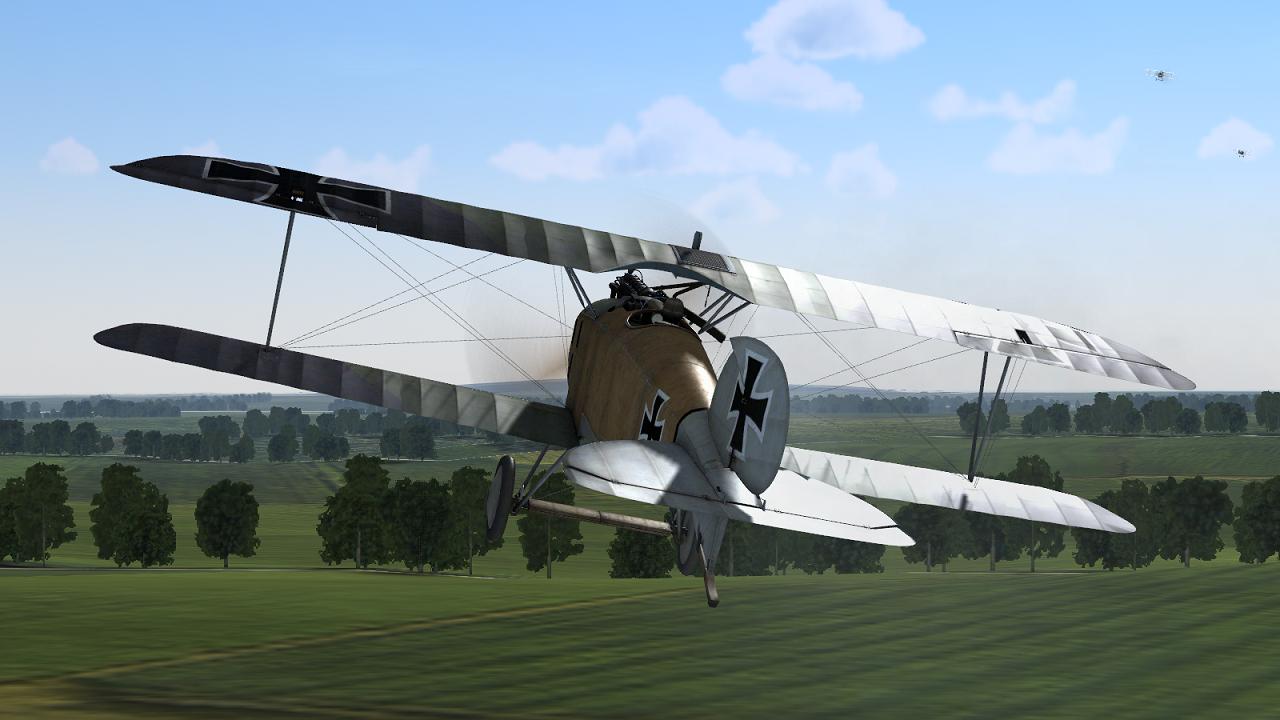 My next PWCG/RoF mission for Jasta Boelcke is something different - balloon defense. In Germany's First Air Force, Peter Kilduff - better known for his Red Baron biographies - devotes a chapter to the work of the crews of German observation balloons. Being tethered close to the front, attack from the air wasn't the only deadly danger they faced, as related by Leutnant der Reserve Peter Rieper:
"We were constantly bombarded, this time by 15cm incendiary shells which made a frightful crash when the explosions hit anywhere near the balloon. That was really not nice. One did not want to do the French a favour and haul down the balloon. There was nothing else to do but to have the balloon constantly raised and lowered between 700 and 1,500 metres to make it more difficult for the enemy battery commander to regulate the explosions.
"While I got off with twenty holes in the balloon in this manner, it did little good for my neighbour. He was shot down in flames. Both observers jumped out with parachutes and, while one came down smoothly, the other, hit in the carotid artery by a shell fragment, was a corpse when he hit the ground."
The other difference, this mission, was that for a change, I accepted a slot behind another leader - the staffelfuhrer, Lambrecht Bing (a fictitious pilot I think - the Aerodrome reports that Jasta Boekcke's real CO was Franz Walz, during this period). No matter - I know that like me, my RoF alter ego Richard Stachel dislikes formation-flying, but he needs to learn a bit of discipline. So he'll be one of the four pilots flying behind the boss today, 10 April, 1917.
I forgot to take a picture of the mission briefing but before we leave Pat Wilson's Campaign Generator to fly the sortie in RoF, here's the PWCG intelligence map, which I have not illustrated before. As seen below, you can click on any marked airfield and see displayed what squadrons are based there - in this case, that 25, 29 and 60 Squadrons are based at Savy-Berlette. The last squadron I recognise - it's a famous fighter outfit, whose many famous pilots included Canadian Billy Bishop. The red arrows obviously denote the current British offensives - the Battle of Arras, April 1917, above whch was fought 'Bloody April'.
I did remember to take a pic of the mission map in RoF, though, and here it is. We have to fly up to the north west to the balloon position, which you can see is not far behind our lines, opposite the town of Arras itself.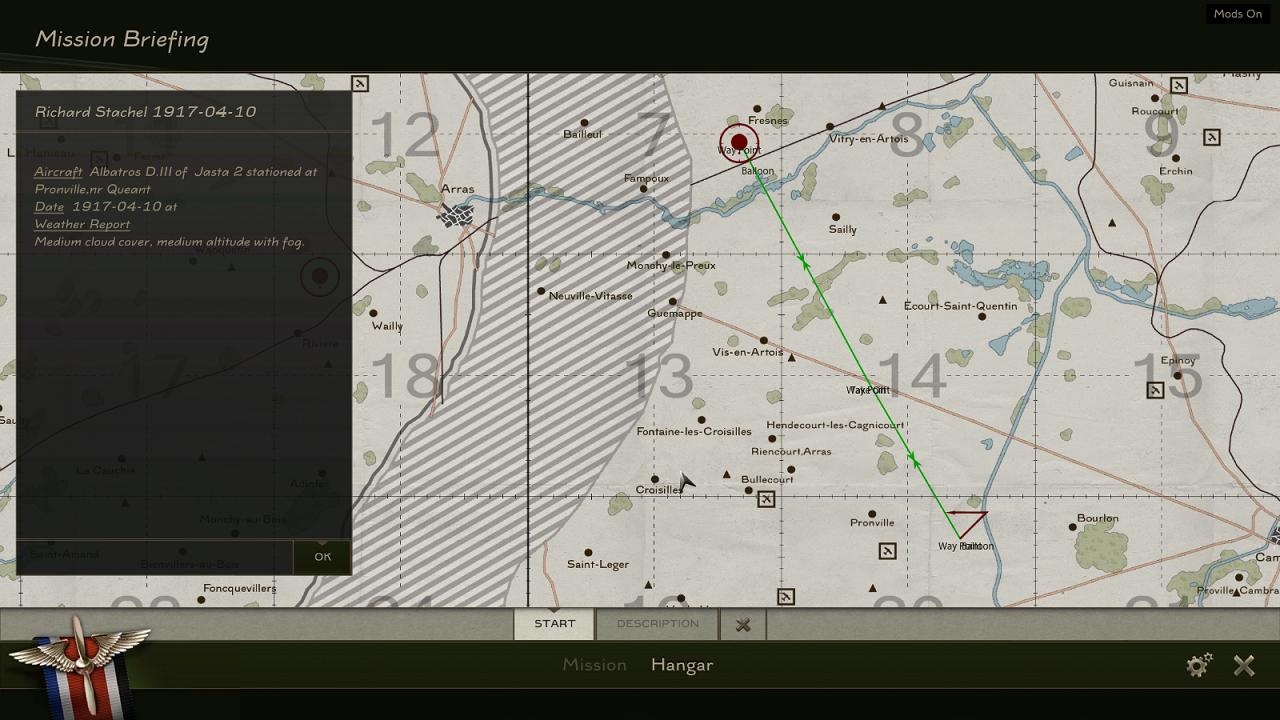 Here I am, lined up at Pronville in the middle of five OAW-built Albatros D.IIIs. The boss is far left, and engines are already being run up for take-off. I have forgotten to swap my mauve and green camouflaged bird for the one with brown and green, which doesn't have the pixellated wings, but never mind!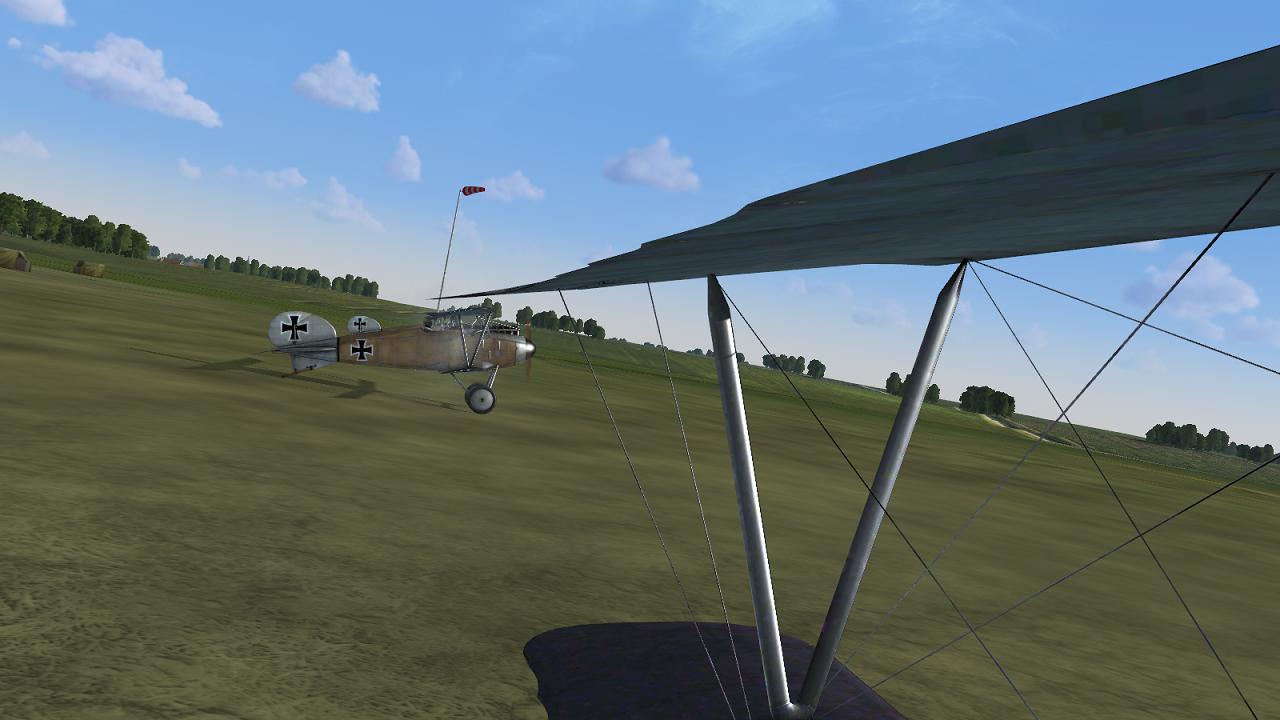 Now, a confession: first try, I cracked up on take-off, tipping over and bending a wingtip, then nosing over and damaging my prop. The windsock was fluttering briskly and seemed to indicate a strong crosswind from my left. But instead, as soon as I began to roll, I swung dramatically left into the wind, not away from it. The replay isn't much better, and I have to cross my controls, with a lot of opposite aileron, to keep the wings level. As to the direction I take off...well, let's just say I make it off the ground, this time.
I have a bit of catching up to do but I am soon slotting into my number three position in our echelon right formation. I don't know why, but the formation flying doesn't seem nearly as much a chore or as difficult as the last time I did this in RoF. Despite that, I'm not going to make a habit of flying behind somebody else, but today, I'm quite glad I'm giving it a shot.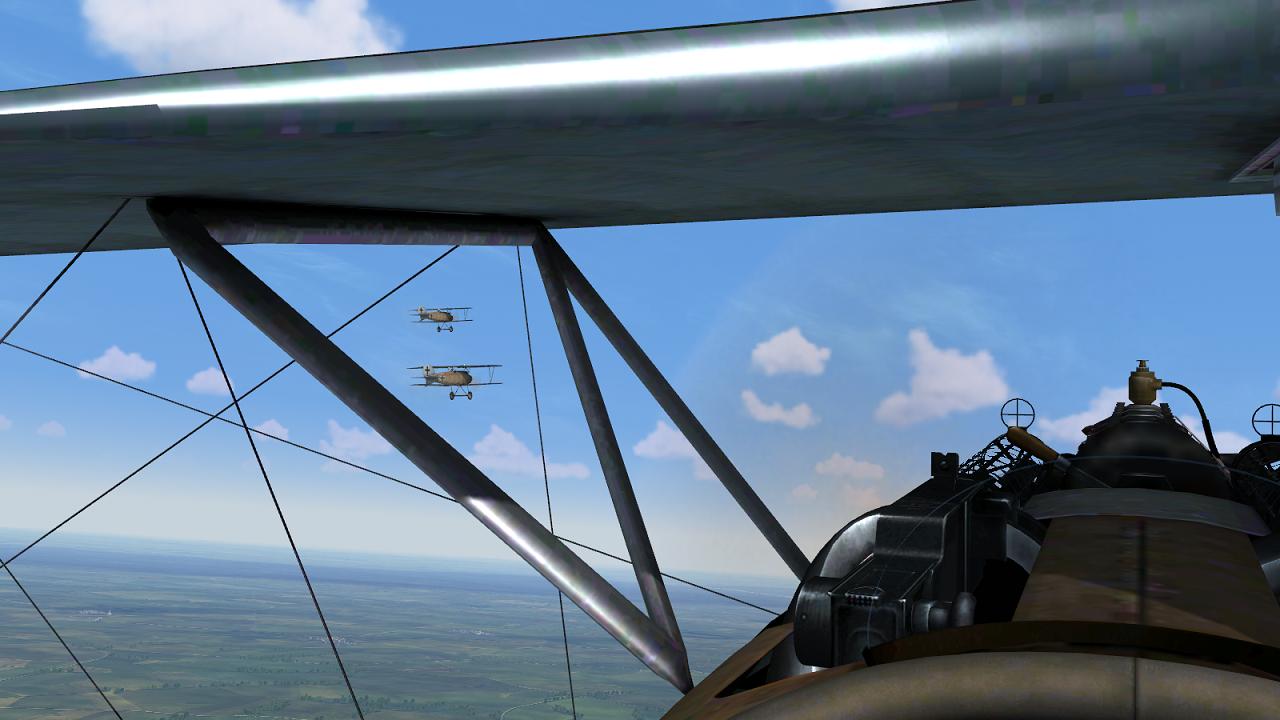 Soon, we are climbing steadily to the north-west. So far, so good!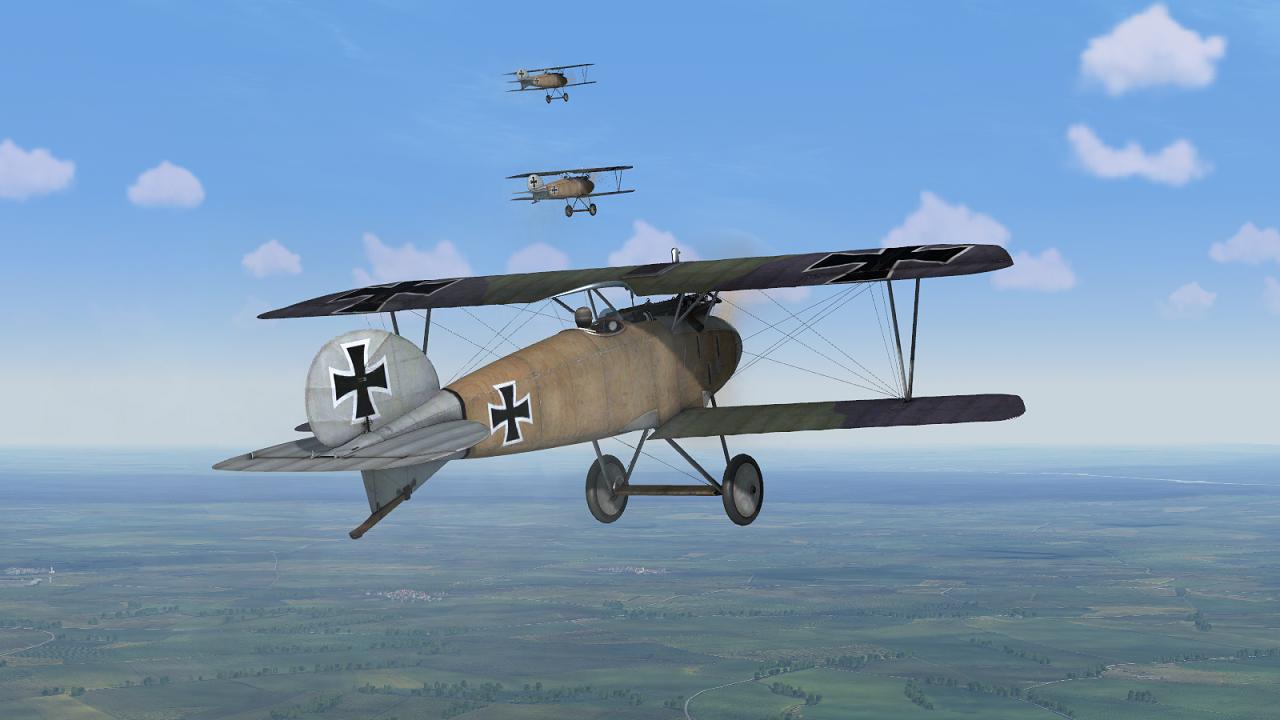 ...to be continued!