I give myself a fright, in my second Ostfront campaign battle!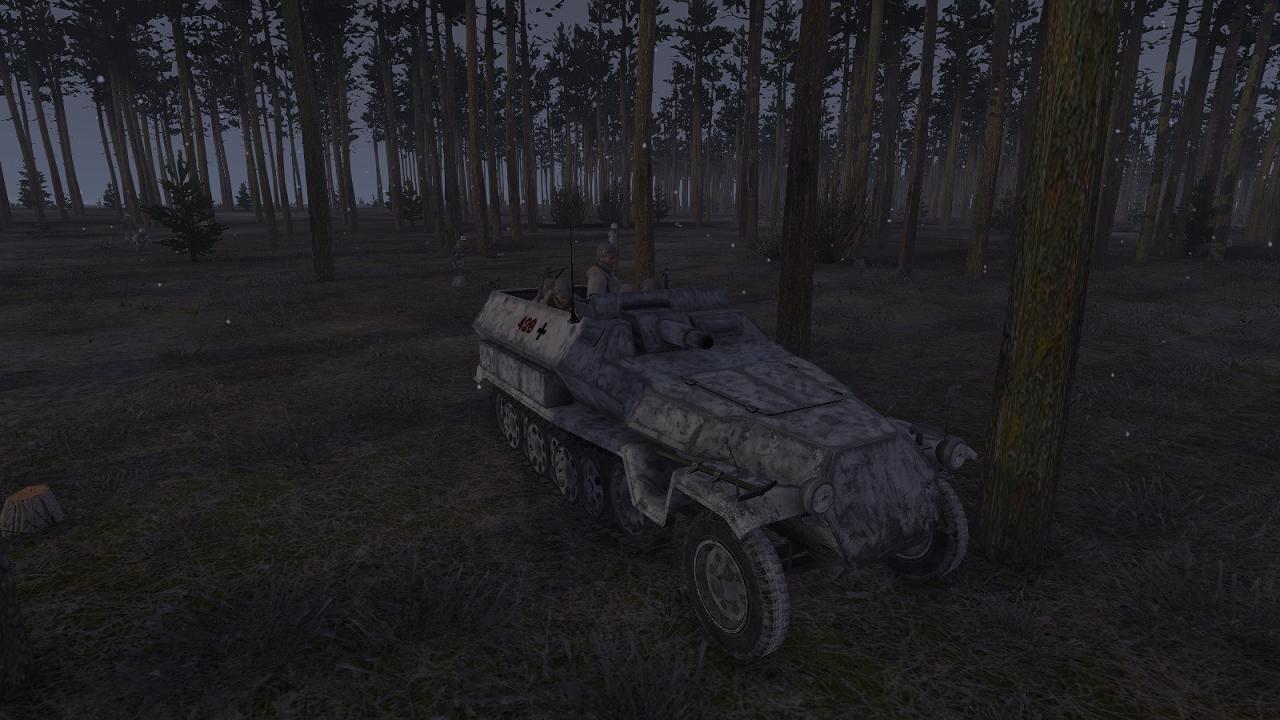 Having gained ground on my first mission, in my effort to sieze bridgeheads over the river Mzha at Pavlovka, I'm keen to use my gains as a springboard to get over the river and give the Soviet 104th Motor Rifle Brigade another bloody nose. As a newly-arrived kampfgruppe commander in Das Reich, I'm also keen to prove myself, though anxious not to foul it up, either. And it looks like I am about to be given ample opportunity to make a mess. For some reason, the mission 'briefing' credits us with capturing a bridgehead - perhaps something is lost in translation here, as the best we have done in my sector is to reach the river on our side, not actually get across it. But my real problem now is that Ivan is reported to be throwing a tank brigade against us, from the north-east. I don't know what sort of tanks they have, but this really doesn't sound good. Nevertheless, if at all possible, I want to throw some troops over the river, before going over to the defensive to meet this counterattack.
I'm hoping that my own heavier armour will have arrived on the scene by now. But my hopes are dashed when I find that they are still not deployable. All I have is the same re-inforced Grenadier (infantry) company to the west of Pavlovka, and the Panzer Pioneers who fought my first battle, now depleted by the loss of one of their SPWs.
A look at the map shows there is a small pocket of Ivans to the south, but I'm more interested in pressing on than wiping them out. Nevertheless, in moving my Panzer Pioneere towards the river, I keep one platoon in reserve, to the east of the little pocket, where it can contain them...or perhaps destroy them, if the opportunity presents itself.
On my left flank, I move my footsloggers west, heading for Pavlovka. In GT:OS, there are limits as to which squares (even within move distance) you can move a platoon onto, and in this case, my rear platoon, near the river bank, is left trailing behind the lead platoons. I can see that these fellows are going to be quite isolated until they can close up with the rest of the company, but I'm in a hurry, and accept the risk. Which I am about to be given cause to regret.
These moves trigger two battles. To the east, a Soviet counterattack is coming in at the point where my Grenadiers and Pioneers have come together. This one doesn't worry me unduly, as it involves infantry only. But on the left, as luck would have it, more bad boys from the 104th Motor Rifles have decided to go for my isolated Grenadier platoon, which has reached a wood to the west of Pavlovka, close to the river. I took a chance, and now I'm going to have to pay the price.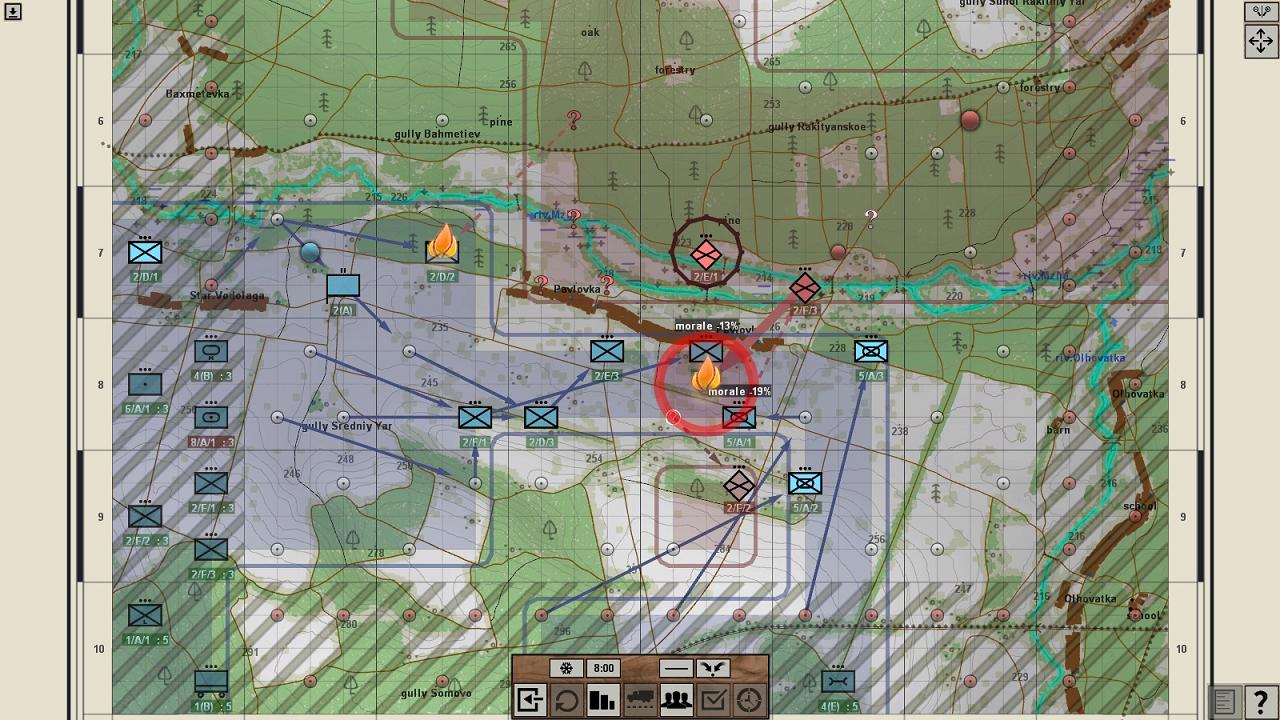 I have visions of the Ostfront equivalent of Custer's Last Stand, a platoon wiped out that I will surely miss later. I put such thoughts aside, and choose to fight this battle first. At least this time it's daylight, and I'll be able to see what I'm doing. Time for the Das Reich to show the Bolshevists what we're made of!
...to be continued!