Das Reich finally secures the Pavlovka bridgeheads!
Well, I finally reached the end of my first campaign in Graviteam Tactics: Operation Star, having in the process just about secured and held my campaign objectives, though not earning a victory (in a typically arcane GT:OS reckoning!).
The Pavlovka campaign had reached its final (eighth) operational-level turn, so although I might have several battles to fight at tactical level, I knew my time was running out. So to the east of Pavlovka, I pushed a combined force of StuG III assault guns and panzer pioneers northwards towards the River Mzha, intending to reinforce my battered units on the far bank and establish a bridgehead so strong that the Reds would be unable to kick me out of it, try as they might. That was the plan, anyway.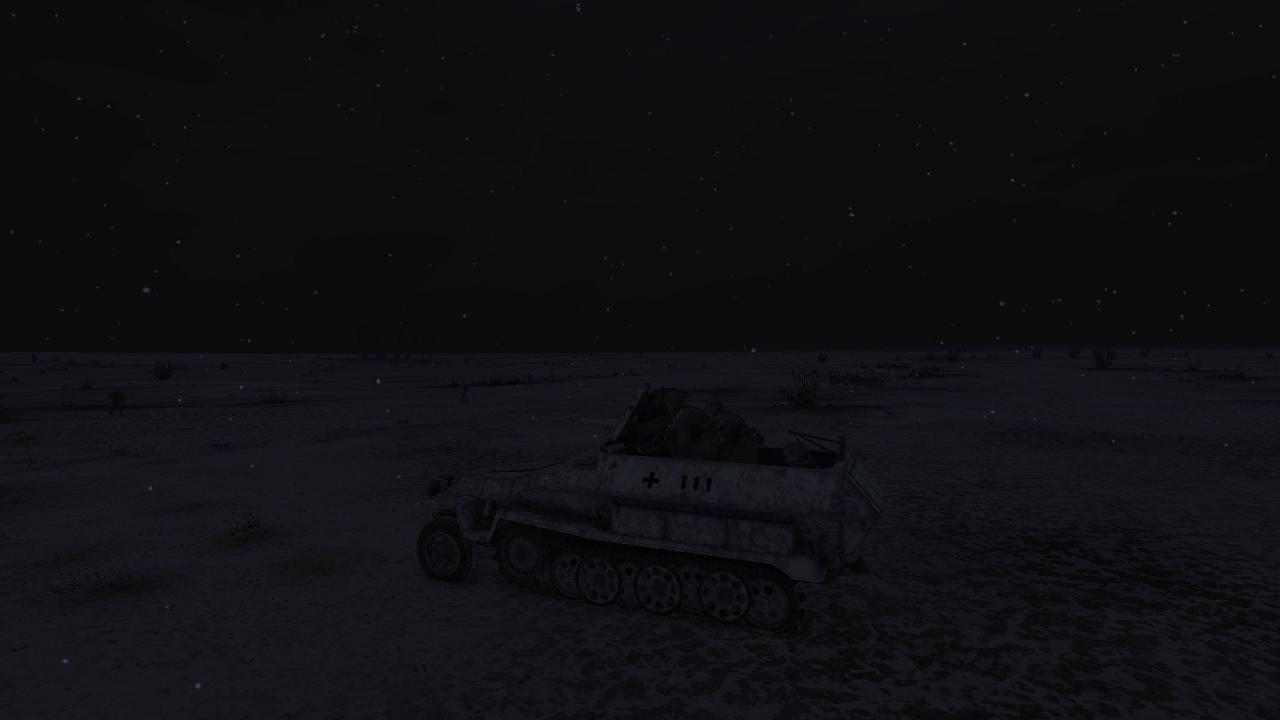 It was quite a tense business, as my SPWs, advancing on the left, changed from line to column formation to ford the river in the snowy darkness. There was a certain amount of bunching up as they reached the near bank...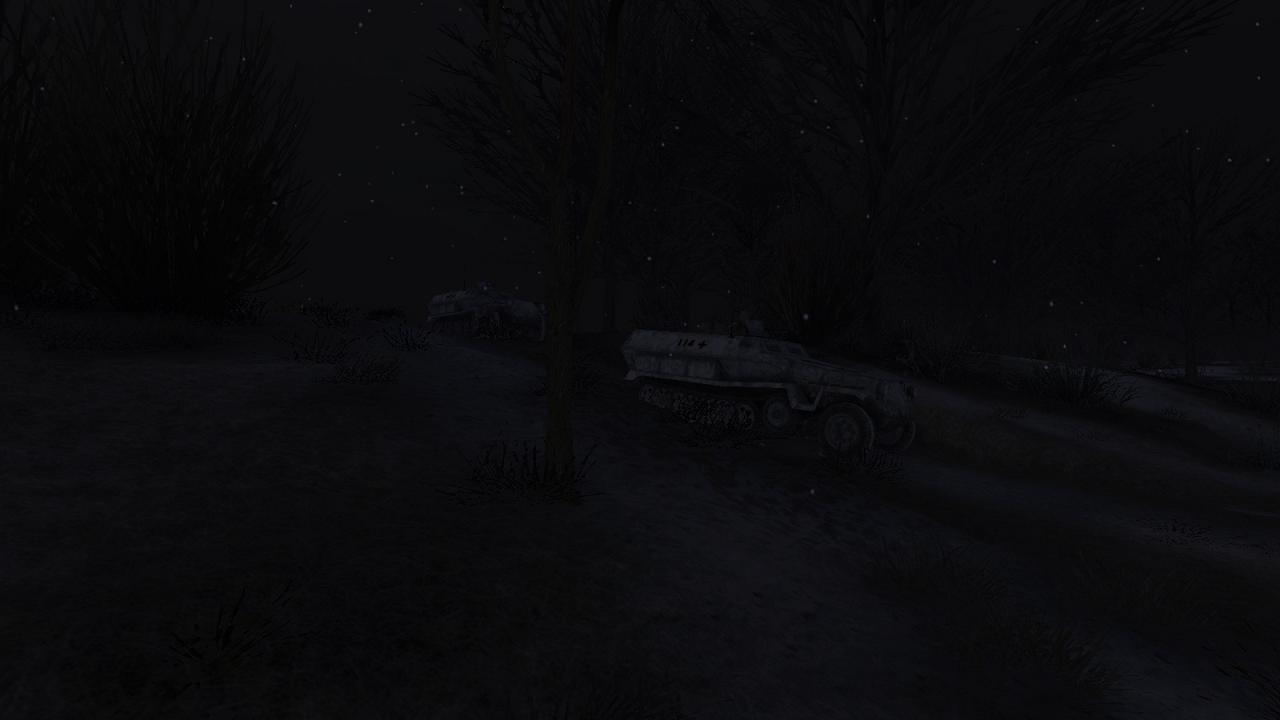 ...but the half-tracks quickly shook themselves out and made the crossing without opposition, passing the frozen bodies of casualties from the earlier fighting.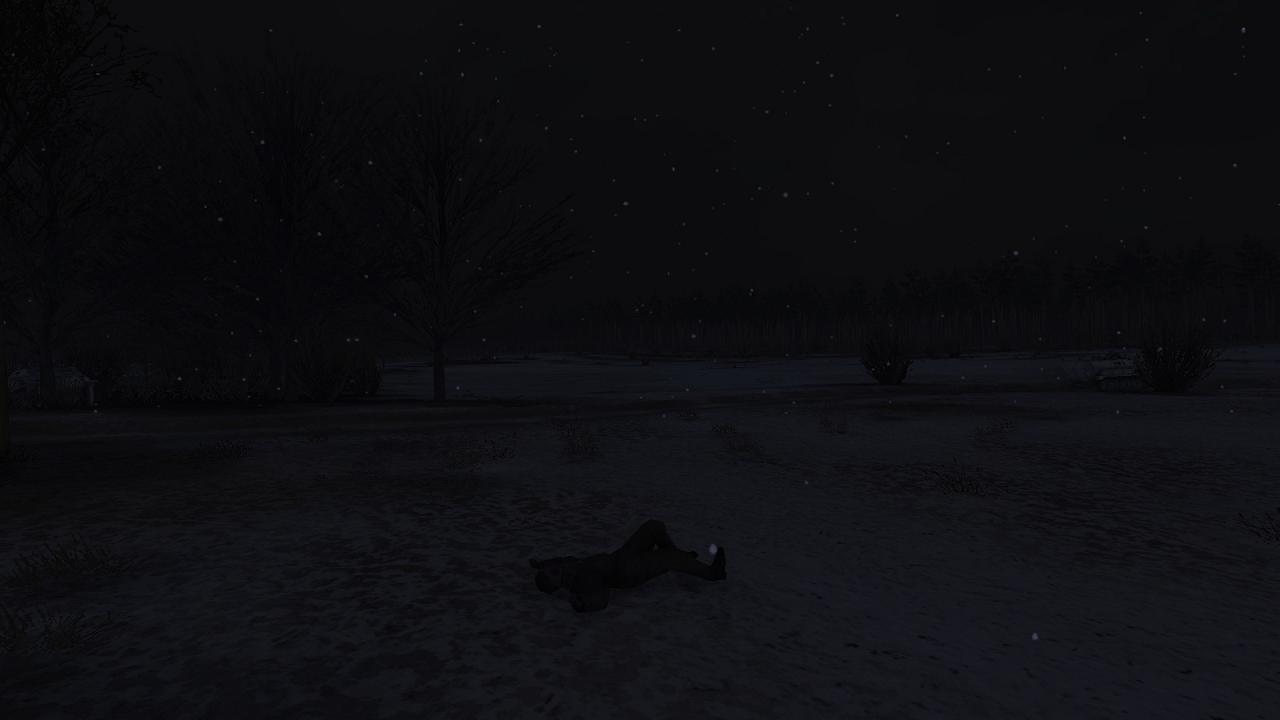 To their right, my two StuGs had moved up to a fire position on the southern bank, accompanied by an infantry platoon...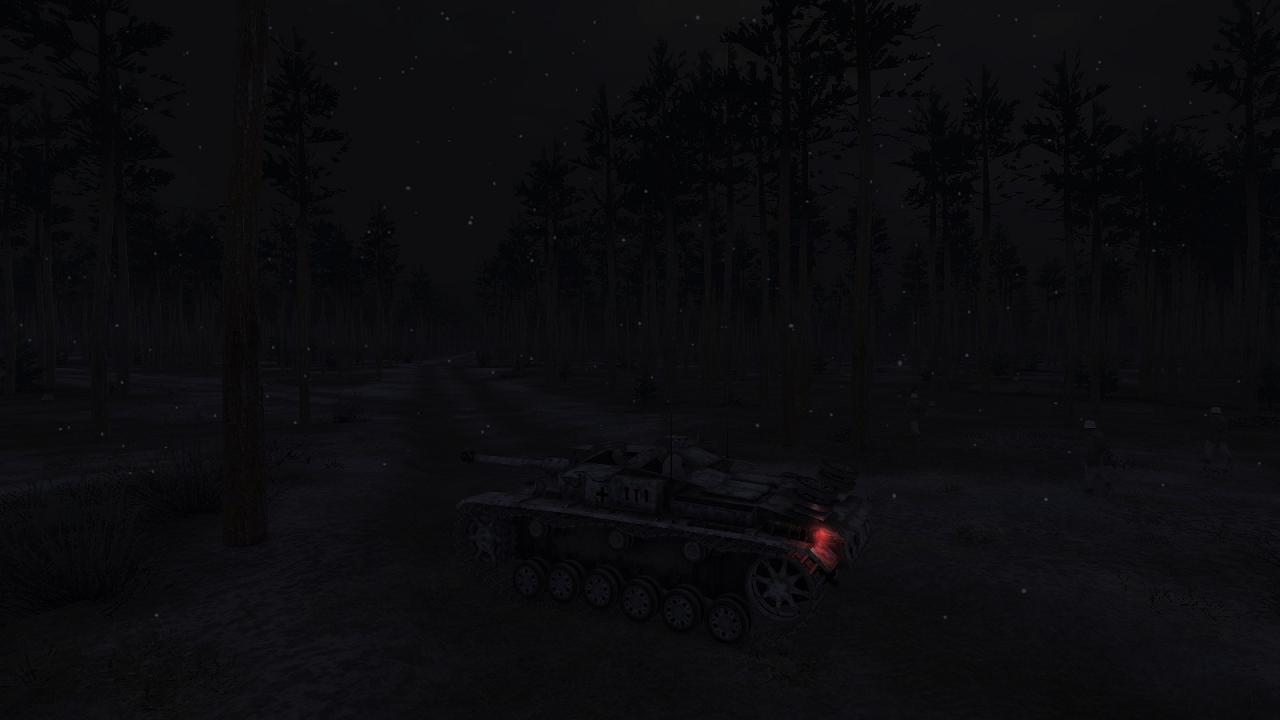 ,,,but meeting no opposition, they then made their own crossing and swung north-east, to establish a blocking position against the Red tank brigade still expected to hit us from that direction.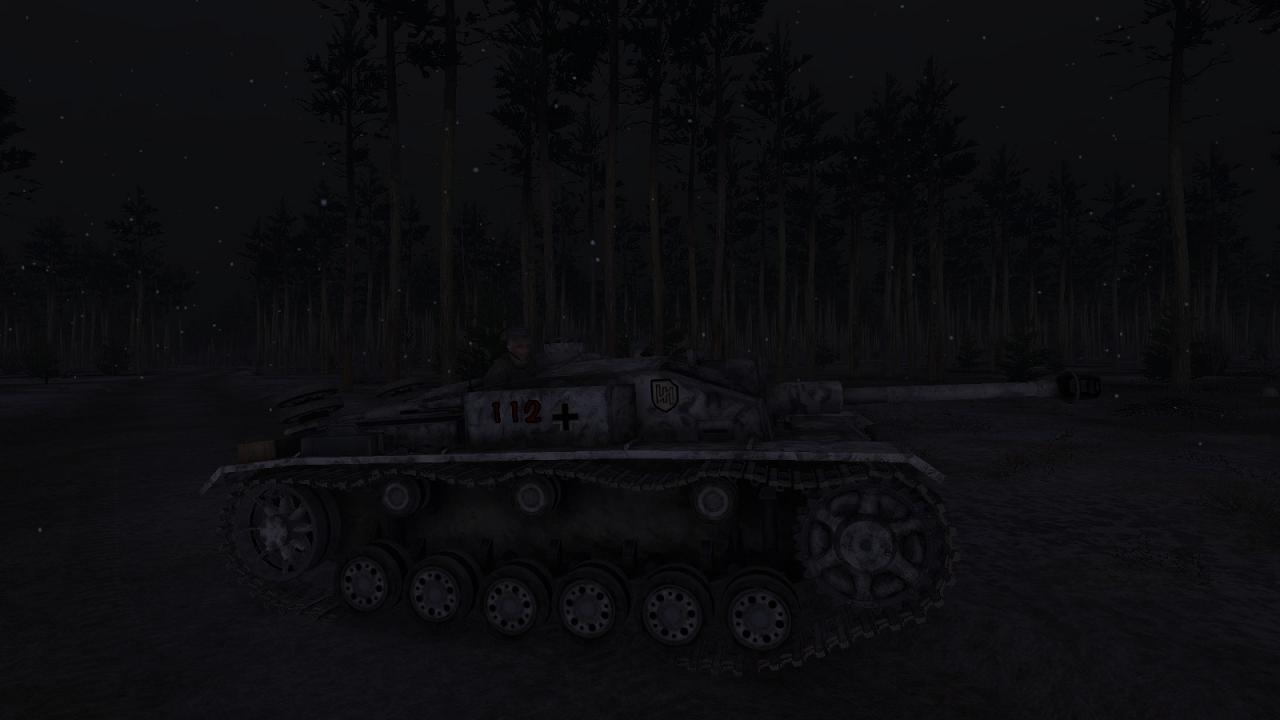 At this point, the GT:OS curtain came down. I don't recall there being any contact as I write this, so I'm not clear what caused the handful of wounded reported on each side (or why they aren't counted in the casualty total). I'd achieved what I'd set out to, and gained some ground at the enemy's expense, so I'm not especially bothered that GT:OS only awarded me a draw. Equally I'm not bothered about the lack of combat. For me, 75% of the fun is laying and carrying out your plans, with the excitement and uncertainty as to whether, how and when the other side may, or may not, make the effort to mess things up for you.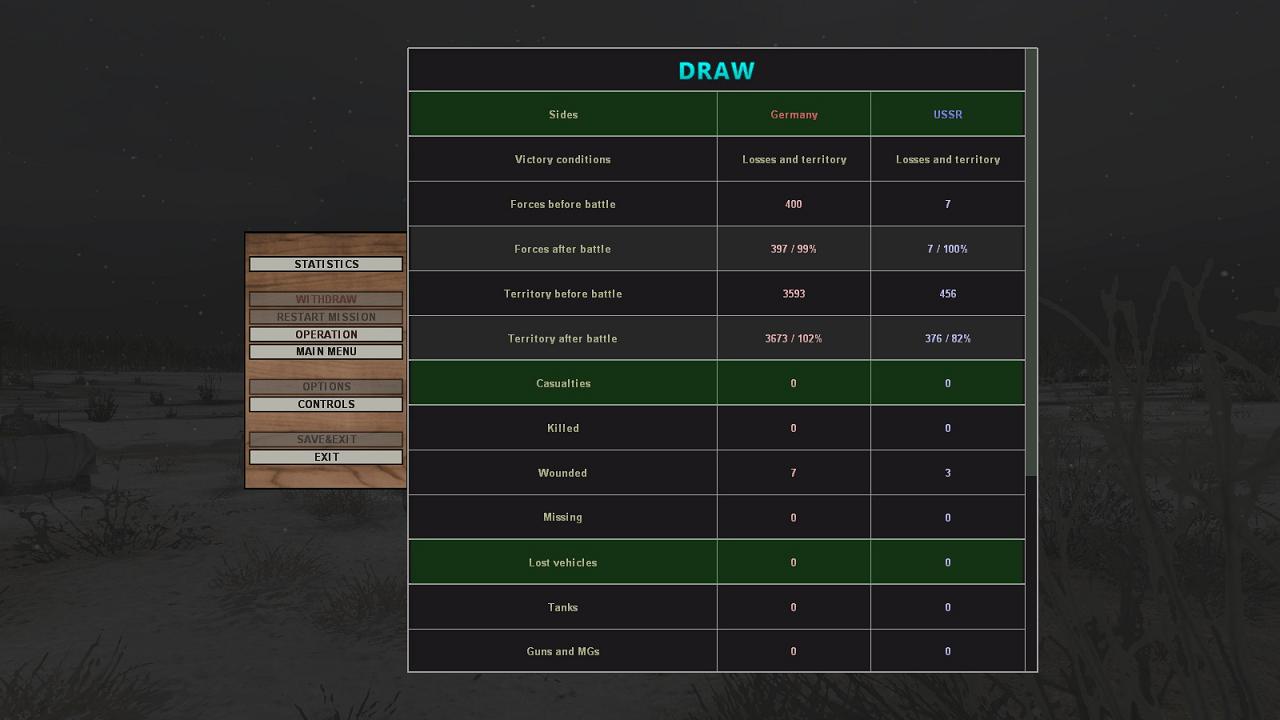 I didn't know it at the time, but the next battle was going to be my last one of the campaign. And it was going to be an altogether more violent and bloody affair.
...to be continued!