Announcements

Our support drive for 2022 has kicked off. You can find out more about it here: Please Donate or Subscribe
CombatACE WOFF Video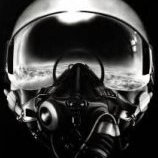 The CombatACE News Team did an outstanding job producing the special COmbatACE presentation featuring WOFF.
Hellshade did some great flying and video capture.
33LIMA, Adger, and Dagger have some great in depth reviews done on the game.
Aurora Price is the lovely voice that did the narration.
Matt Milne is the creator the wonderful soundtrack.
And last but not least Skyviper assembled and edited the video and audio
We hope you enjoy it.
Copyright
© Combatace OBD Entertainment 2014