Announcements

Everyone is required to update your password for your CombatACE account now. Please follow this link to update your password: https://combatace.com/settings/password/ Please do not re-use your old passwords. We will be changing all passwords for all accounts, and you will be locked out if you don't update your password today. Spammers are gaining access to accounts with weak passwords and using those accounts to spam with. We will ban all compromised accounts that spam. To protect your account update your password.
Content count

2,180

Joined

Last visited

Days Won

11
Community Reputation
1,086
+1000 Reputation

About Skyviper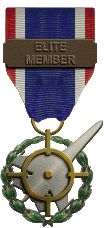 Profile Information
Gender
Location

The United States of America

Interests

Aircraft, spacecraft, and bacon cheeseburgers.
Skyviper replied to Wrench's topic in The Pub

Ha! Firefox has it moments too; however, you should be good to go. Honestly I don't know why a browser would be snippy about what version OS you're using. Isn't that point of website using JavaScript ... a language that's 25 years old? ... Then again I don't know what languages a browser is made in.

I love this forum, and appreciate the work the mod developers have done over the years to keep a humble sim going. I remember buying Wings Over Europe at a Big Lots store and then, a few months later, buying Wings Over Vietnam. My memory is a little foggy but I remember mods from Fast Cargo, Wrench, a slew of others, and then I think Fifth Column? Can't remember. They released the NATO series (I think). I've always had fun with this sim. Until recently. Got busy and the HOTAS started collected dust. So, here's how my last few missions went down. The mission was for a flight of A-7s to provide close air support - no problem there. My wingman was ready to go and so was I! So, I pushed my throttle forward. Nothing. Everything was plugged in right ... That's right! It's the other throttle, Nope, not that one either ... Are these things even being detected by the game at all? I pull the trigger and blow up some stuff on the deck.... oops Okay that mission didn't happen ... nope. We'll just uh, check the settings and try again. New Mission - the first mission. Close Air Support ... no problem. My wingman was ready and so was I. Pushed the throttles forward and get off the deck. I raise the landing gear ... the tail hook drops. I raise the flaps ... the air brake deploys I retract the air brake ... I'm told that the wheel brake can't be set while in the air. I turn on the radar .... and my wingman goes down. Okay that mission didn't happen either. New Mission - the first mission. Close Air Support ... no problem. My wingman was ready and so was I. I pushed the throttles forward and get off the deck. I raise the landing gear and the flaps. I got the radar on. No one is dead yet. ... Progress It's going to be a long flight and I need to skip the time ... no problem. ... it's CTRL and something ... no it's SHIFT and something ... ... no it's ALT and something ... ... or it just a button ... yeah it's just a button. Guns set to caged mode ... Map Screen opens up ... I'm off course Flares got dropped Chaff got dropped Flares got dropped Radar range increased Radar mode changed Flares got dropped Map mode activated I'm headed toward a new country all together. ... ALT + N ... riiiight So, know we're over the action! My squadron destroys the enemy forces with ease ... I helped till the soil in certain places ... but I got some kills too. All right time land on the carrier! Hook down, wheels down, flaps, ... the carrier decided to make a left turn ... and I bounced off it like a basketball. Y'all I was laughing so hard myself. I hope that little anecdote at least gave you a chuckle.

1

5

14

I remember there was a space thing once ... I forgot what it was called. I remember thing using Star Trek ships too. ASAT stuff would be cool. Could try a space shuttle? Do kinetic strikes.

Skyviper replied to Skyviper's topic in The Pub

Thank you all for your support and kind words! Y'all are awesome.

Hello all, Some years ago, Erik allowed me to work me work on the CombatACE news team. My job was simple - just ask people for an interview and then send them a list of questions. Erik's support and the support from you the community, was very motivating for me. I got to do things that I didn't think was possible. I got the chance to interview cool people such as Leslie Shook, Kim Crow, and CEOs of large game development companies. Doing that job helped me build the confidence to keep pushing myself in order to meet new challenges - such as writing a book :). I published my first E-Book called Anthony Knight: Oath of Service. It's a science fiction - action/adventure tale about a young fella that grew up on Earth but then follows in parents his footsteps when he joins the military force of the Ademar Empire - a human civilization that controls a third of the Milky Way Galaxy. As Anthony learns to adjust to his new life in the Imperial Starfleet, he also learns about a sinister plot involving Earth. If you're an Amazon Prime member or Kindle Unlimited Subscriber, you can read the story for free. Otherwise, it's $3.99. If you're interested in checking it out, here's the link: Anthony Knight: Oath of Service Here's the full synopsis to the story if you're interested. I hope you all enjoy reading the story when you get the chance. Paperback is not available yet. I'll update this post once it is. Quick Update: I'm doing a free promotion Oct 1 - 2. Everyone will be able to download and read my story for free! I hope you all enjoy the read. If there's any issues, let me know and I'll fix it.

14

16

Wow. I have more questions about this too.

Oh. That's still cool though.

My thoughts exactly. The enemy doesn't need an intelligence agency. Just use Google, YouTube, Twitter, Facebook, Instagram, Snapchat, MSNBC, Fox, CBS, ABC, and CNN because they'll certainly let you know what's up. But I digress from the point of this thread. I thank you for breaking this down with what's being seen in the videos. I remember from your interview that you've made hundreds of carrier landings in the E-2C Hawkeye.

NOT SAFE FOR WORK: Cussing.

Working on a new format for my QAF series. Does this keep your attention? Remember my goal to whet appetites, and pack as much info as I can within 3 minutes.

5

Skyviper replied to Skyviper's topic in The Pub

You're welcome! I just like these old videos because it's neat for me to see how things were done then in comparison to how things are done now. I also like seeing how engineering and technology worked back then too.

I just had to post this here.