Content count

64

Joined

Last visited
Community Reputation
0
Neutral
About SkorpioN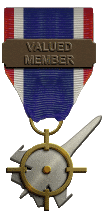 Your welcome! Please show us something, a couple of pics at least Saludos!

Well... because our developers have left us a little alone I decided to revive the site attach a large walkaround photos files of argentinian Air Force Skyhawk A-4C war veteran. Some examples: Photos credits: http://s473.photobucket.com/albums/rr99/ac...0Skyhawk%20314/ Saludos!

Estaba convencido que disponia de dos catapultas, pero ahora viendo detenidamente solo veo una I was convinced she had two catapults, but now watching carefully I see only one http://www.histarmar.com.ar/Portaaviones/25deMayo.htm Oops! Saludos!

Thanx for the news; It's very exciting hear about this news advances. Saludos!

Very interesting questions, hope the developers answer these questions soon. Some time ago, I linked detailed photos of ARA 25 de Mayo that would be perfectly useful to make a 3D model in high resolution. http://forum.combatace.com/index.php?showtopic=27598 And finally, about argentine carrier, it had two catapults exactly Saludos!

SkorpioN replied to scary_pigeon's topic in Jet Thunder

Excuse me Dante, any news about High definition A-4C/P/Q Skyhawk 3D model? Saludos!

Wooow Can't wait to see it! Thx Dante. Saludos!

You're Welcome. Can you please show us some images about this hires A-4Q model! Thank you! Saludos!

Some more photos Skyhawk A-4Q 3-A-302, in this case from MUAN ( Museo Aeronaval ) via PODER NAVAL FORUM, specially thanks to Raúl Hrubisko. Saludos!

More interesting photos, in this case from PISTA 06. Saludos!

Very nice sequential photos of argentine aircraft carrier in colors! unfortunately date unknown, but you can contact the webmaster and ask him. More in this links: http://www.histarmar.com.ar/Armada%20Argen...es/25deMayo.htm http://www.histarmar.com.ar/Armada%20Argen...archFichera.htm http://www.histarmar.com.ar/Armada%20Argen...yo-archSoto.htm Saludos!

Yes, it is a Grumman Cougar trainer, F-9F-8T ( TF-9J ) 3-A-151. Argentine Navy purchase Twenty-four Phanters and two Cougars. Saludos!

Actual photos of Neptune 2-P-112 taken from Museo de la Aviacion Naval ( Cte.Espora ); more photos in this link: PISTA 06 Saludos!

Simply beautiful! can't wait! what about rain effects, are actived or under development? Saludos!

Thanks for the news, I really appreciate it. Very nice sea in the second picture, very impressive image! Saludos!