Content count

22

Joined

Last visited
Community Reputation
0
Neutral
About MarkF.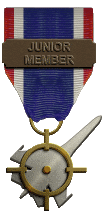 NO LONGER FOR SALE. Thanks for looking.

MarkF. replied to Jarhead1's topic in The Pub

QUOTE (whiteknight06604 @ Feb 1 2009, 01:33 PM) I migrated here from SimHQ when it became obvious that that site was being infiltrated by whiners and idiots... Me too. Hey..wait a minute.....

TM Cougar. Forced to sell. Less than 10 hours use, all switches work and calibrates nicely. Original box, manual (in great condition) and disk (which is pretty much useless, since the required software is a download)-Make Offer. Saitek Pro Flight Pedals- 75 bucks. Like new, no appreciable hours on them.

Wheel, pedals and shifter, excellent condition. Used maybe 20 hrs. total. 180$US plus shipping.

Thanks. Hope I didn't infringe. Best Wishes, all...

New, Shrink Wrapped, never opened. Bought it about a year ago, and never used it. $85 US plus shipping. fink.kenneth@yahoo.com

I don't want to offend, or otherwise break the rules, but I've got a NIB CH Yoke taking up space. Still shrink wrapped. I need to get rid of it. Can I offer it here? Guess I already did....85USD plus shipping... USB, btw.

That would be great. Love to see them. I'm into anything relating to model building. I'm trying to learn the hard stuff now, making molds/parts, etc.

Can you post some photos? I'd like to see them. I'm a scale builder, currently working on some X-Wings and a 22" TOS Enterprise I'm planning on doing the whole lights and motorized "fan" effect like this: http://www.youtube.com/watch?v=pSO_q-rACsY I'd be scared of crashing those expensive aircraft, as well. I crash enough when in the simulated pit, let alone flying from a control box on the ground...

This is pretty amazing. The Big E can fly, even without one Nacelle! (the second clip). Just goes to show, like one of my old Spartan Aeronautical Univ. Instructors said- "You could make this building fly if you put a big enough wing on it." http://www.geekalerts.com/rc-star-trek-enterprise-spaceship/ My apologies if you've seen this already...

Hello, Gentleman, and Lady or few..( Not too many lady flight simmers around, ); I just thought I would say hello, in case you see any retarded posts from me and wonder who I am. I registered here a while ago, but RL and sim time kept me away. I got killed over at the other HQ site, so I am currently homeless, and thought I would start hanging around here, if it's OK. Been messin with sims and airplanes since I was a kid, and that's starting to be a long time ago. I remember when the Blue Angles flew A-4's at airshows here in Dayton. I used to watch B-58 Hustlers and B-52's fly out of Wright Patterson. I grew up in the Army, and was priviledged to see stuff like the Fire Power demo's they used to do in the 60's for dependants. Very scary stuff, even then. Been seriously flying sims since the Commodore64/ Atari days, and am in awe of YOU, the Community, for your dedication, and comeraderie. The flight sim community never ceases to amaze me. With that said, I just wanted to offer greetings, and wish everyone good luck in these trying times. Regards, Mark. ( Formerly EAGLE, in 96, Badger in 2000, Raider in 2002, and Whitehead (stress will kill ya) recently)

MarkF. replied to Silverbolt's topic in The Pub

Yeah. Really a stupid attempt to validate the whole 10/14 thing. Not bad editing, though. Looks pretty realistic. Can you imagine if it had actually happened? There'd be aircraft circling it, people in the streets would be running AMUK.... if it ever does happen, people will freak the f*&k out. Maybe that's why true facts are hidden.