TrackIR support is available.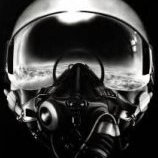 The AH-64D is armed with a 30mm cannon, a selection of rockets (including illumination and smoke) and AGM-114 L and K Hellfires (Radar and Laser guided respectively). TrackIR head tracking support is included so you can slave the cannon to your physical head movement if you wish.
---
From the album
25 images
0 comments
0 image comments
---
Photo Information for TrackIR support is available.