Announcements

Can you lend a hand?  GET STARTED TODAY
Content count

40

Joined

Last visited
Community Reputation
0
Neutral
About swetye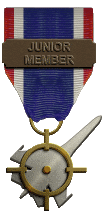 Figured I would jump in on this thread...just to express what I have been thinking....First let me say that there are so many different sims out now ,not just flight sims, and it is difficult to keep up all of them. They all have good things about them and all have shortcomings in some ways...I have tried to support the ones I have chosen to purchase and give them all a fair shake...Recently I have decided to work with the old CFS1.....has many shortcomings but I still enjoy it even though it may not be the most realistic.I am pretty well frustrated with the PC gaming industry in general.... Updates and patches every time you turn around...New expansions to pay for.....individual aircraft to pay for....I even see some that you purchase an entire sim and get one aircraft to work with...then before you have even really worked with it they want you to buy an expansion or some hyped up new development....I like to support the companies but I feel the way the sims are marketed is a rip off......I will still work with the sims I have but only as they are right now....If I was filthy rich I might consider constantly paying over and over.....it is just out of the question for me though....I was flying OFF last night just to get some screen shots....no patches updates or anything extra.....worked really good and my frame rates were good for a change....think I will fly it some more...have plenty of aircraft to fly to...Have not done much multiplayer for a while...kind of miss it..fun to fly with groups and have the extra interaction with others...

Have not posted here for a while and just thought I would check and see whats going on.....I have been working on a lot of different sim projects over the last few years and I am starting to accumulate quite a few different missions,scenarios, and maps for different simulators.Working on a military board/dice game lately...Decided to throw together a little website with links to all my different projects and the simulators needed for them. Also some screenshots and a little forum.:yes: Its called Missions Maps & Scenarios http://683605230857629878.weebly.com/#/

Sounds good..... I am flexible.... have all night.

I can fly tonight ..... done with the civil war stuff for a while..... could host or have someone else.. What time?

Germans Intercepting British Bombers. German Intercept Bombers.rar German Intercept Bombers.txt British attacking various ground targets and zeppelins. British-Attack On Ground Targets and Zeppelins.rar British-Attack On Ground Targets and Zeppelins.txt British attack on Central Power shipping in the English channel. British-Attack On Shipping.rar British-Attack On Shipping.txt

British attack Central Power amphibious units in the English Channel. British Attack On Amphibious.rar British Attack On Amphibious.txt British attack Central Power tugs on a river in Italy. British Attack On Tugs Italy.rar British Attack On Tugs Italy.txt German patrol over the southern part of the front lines. German Patrol South Front Lines.rar

Just purchased hat in the ring and am wondering how it might affect multiplayer? Wondering if there will be aircraft mismatches? sweeteye

Thank you for the input. I will keep working on catching up to the AI.

I cannot keep up with the AI aircraft. I get left miles behind from my formation. Has anyone else experienced this ? Is there any way to keep up? I have tried everthing I can think of.

Good point about the AI engines being shut down. Guess I just wish Multiplayer missions started like a single player mission.......with the player aircraft engine off and the AI remaining stationary. Just have to make do with the way things are.

I tried getting DVIIs to shut their engines down at takeoff but it does not seem to work. Worked well with the DH2s in the above test missions. ????/??????

Here is the XML files for a couple of tests I ran. Managed to get the aircraft to stop and shut down engines by creating an extra takeoff waypoint right on top of the base. Speed 0 Altitude extremely high. Have to hand edit the takeoff wapoints. Test 6 has three takeoff waypoints. You have to make sure to kill your throttle to 0 while the mission is loading. Test 3 is just one aircraft. Test 6 has four aircraft. Try these out and see if it works for you. testengine3.zip testengine6.zip

I have the air spawns working good now and have a couple of patrol missions against nothing but randomly spawned aircraft. Do not know where the planes will show up or what type or altitude. Fun flying them with no labels or TAC.

I noticed in Vascos Campaign missions that the engines were off at start. Is it possible in a regular multiplayer mission?

Wondering if anyone could tell me how to edit a multiplayer mission so that the players aircraft has its engine off and perhaps the brakes on?