Content count

82

Joined

Last visited

Days Won

1
Community Reputation
46
Neutral
About Paroni1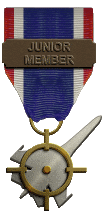 Profile Information
Gender
Location
Interests
August 27 Armand's Diary New guy arrived:Cpl Roland Wissemann. Offensive patrol Very density flak! Further back EA which Jean and i shooted down.At least claim but Le Sort want it too! 28 August New arrival:Sgt. Ignace Dauvegne Sacre Bleu! All three claim rejected!Propably Schneider and Le Sort get credit neither. Newspapers:Slt Adolphe Pegaud from MS49 granted title "Chevalier De La Legion D'Honneur". Handsome title,have to admit.

26 August We went patrol to the front,when we noticed AA clouds on the left.Boches were bombing Bethune railway station! They immediatly turned home when they saw us approaching.We caught them over the front.50 rounds and first Aviatik went toward the ground! First disppeared to the No-Man-Land! Second one smashed ruins of Bapaume! Two claim,although Schneider claim one of those.Le Sort will witness.

Air battles continue... Jean got it! Duo Jailler-Saillard were our witnesses!Boche made force landing their own side. Victory confirmed!The battle was also seen by our observation balloon.

Hey Raine! Armand's first claims never confirmed. May be one part was that a squadron member also claimed(don't know if it was the same machine) although rejected.

24 August Armand's Diary Depressing day.Capt. Fauvre blame himself what happened. Only patrol today was when Le Sort and i flew to the front .No enemies. 25 August Patrol over the trenches. We spotted lonely Aviatik!

August 23 Late in the evening What a disastrous day! It was supposed to be a routine flight and the weather was good. A-flight that included Capitaine Fauvre ,Slt Turin and Adj.Schneider take off 30 min. before us. As we approached the field we noticed a smoke statue rising from behind it.At first we thought the Boche had bombed our field. But as we approached it,we identified it as the wreck of a Morane.We made a quick landing on the field.There was a another Morane which was damaged heavily. Turin and Schneider had collided in the air!Turin was smashed to the field and obs.Hilaire was killed instantly. Schneider's Morane crashed to the woods and burned.Somehow Schneider survived it but his observer Castelain did not. Both pilots wounded badly. We had survived many battles so long .

August 23 Armand's Diary Big news! We change aerodrome today closer to the front. Aerodrome name is Savy.About 13km further east.

August 12-22 Armand's Diary Everyday patrols to Arras and Vimy Ridge. Loos front is now familiar too.Enemy air activity quiet.Few battles but are unconclusives. Peaceful sky but how long? Rumours that Boche had a new deadly single-seater makes me nervous!

August 12 Armand's Diary Offensive patrol ,Vimy Ridge A battle against Aviatiks.AA was extremely hard.The patrol outing was unfortunate.After struggle we noticed Adjutant Schneider was missing. We circled as long as there was fuel left but no sign them. Luckily a truck arrived late that night and Schneider and Saillard arrived okay.They had suffered an engine failure and had to make a forced landing.Fortunately for own side!

August 11 Armand's Diary Back to Bryas again! Mission offensive patrol Vimy Ridge again. Near St.Vith we encaged two Aviatiks.We get good position and after 150 rounds,EA make half-split and almost collide us.Pilot hit sure! Schneider saw plane smashed near railway station.Le Sort claimed another plane. Mon Dieu! The first confirmed victory! I joked to Jean that she was on a shooting range on vacation. His response was that I had probably taken flight lessons!

August Armand's Diary My home city Rouen Mama and Papa working in the field.They repeatly asked when the war would end.Their endurance was to the extreme. I replied it can take years.Neither side showed any sign of surrender.They said nothing more. I helped those winery work for those few days. Some evenings,the wind brought cannon thunder from the east.The front line was frighteningly close. I wondered if it came Ypres or Arras. My little brother Louie.I'm glad he is too young for the madness of war!

Before returning home, I decided to visit my old regiment that had been staying on the outskirts of Paris. It was a pleasure to meet the former platoon leader. He was one of the few acquaintances. I was reminded of the cavalry's suicide attacks on German's machine guns. Even our Capitaine went in half for a shrapnell hit. I got to follow the cavalry exercises and finally there was a parade. The show was as handsome as ever, but I knew that the days of glory of the cavalry were already gone.

Nicely done Albrecht! I had no success add a own photo... But my characters background: Karl von Tabbert= Tabbert is famous caravan brand.This brand we had when i was a little boy! Armand Bouchant:A cartoon published in Finland,which was the main character Armand Bouchant,22 victory ace!

After February 1915 when Armand went an aviator school ,he had not been given any leave. Now he was granted a two-week vacation.And Jean has too.He was from Auxerre.They decided first go to Paris and spend there two days before they continued to homes.