Content count

22

Joined

Last visited
Community Reputation
2
Neutral
About socrate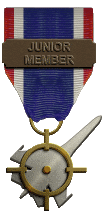 1914-2014 Century http://premiereguerre.anciens-aerodrome.com http://premiereguerre.anciens-aerodromes.com

July 29th, 1918, lieutenant Henri Hay de Slade receives the command of Spa 159 résults of which are catastrophic (11 persons killed and missing persons, no victory) To transmit its experience, he makes cover the fusselage of his plane of red strips so that all the pilots can follow his evolutions during flight. The thing will work: 13 victories for 2 losses.

1) Nieuport 24 bis, Raymond Pratz, N 155 2) Nieuport 27, René Béchon, N 155 3) Spad XIII, Jacques Roques, Spa 48 4) Spad XIII, Henri de Slade, Spa 159 5) Cockpit Nieuport 16 6) Cockpit Nieuport 24 7) Nieuport 27 "Suzy" Paul Montange, N 155

Hi all, Here news French skins and gauges.

I found photos for cockpit Nieuport 17 What do you think about ? Sorry for this new topic but I don't how to put a photo.

Hi all, I looking for a cockpit Nieuport 17 with French gauges. Thanks for your answer.

Hi all Wayfarer, yes it is, 3 British wingmen raid november 21 1914. Flight lieutnant Sippe, Flight-commander Badington and Squadron-commander Briggs (captured by German). Olham, yes indeed but it's not free to reeding !

There some pictures from 1914 to 1918. These reviews, "L'Illustration", was to my father. Good night all.

1

Hello all, Here some photo from 1918 with 'L'Illustration" :

1

For Europe, F-8E (FN) Cruisader "Mirage Factory", but I had this on "Check Six" site. I had downloaded Harrier GR7 and the other nothing.

Hi all, When I want downloaded an aircraft from "Column5" the answer is : "Internal Server Error" etc... What do you think about ?

Yes indeed and I can enlist any pilot. Sorry

It's right but this men as sous-lieutenant Pouchelle have lived with "Honnor", if we can said the war is an honnor for the humanity. Since the night of the time Humanity is in War : it's thus. The true life is in us.