Content count

27

Joined

Last visited

Days Won

1
Community Reputation
3
Neutral
About famine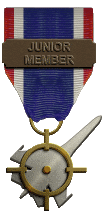 how do u extract data from .cat files? i use catpack and drag the .cat into it but gives me error - file is not a proper cat-file... I wanna reduce the size of my left and right corner information of my plane and my target selected... i dont like it so big and bulky..

No problem I will deff do that! Thanks Wrench.. No sadly its not a screen from the game.. it was a rendered F16 picture that i found and then scaled it and composited it with the background and clouds and so forth.....

awesome glad u guys like it and use them..... i will add the 1920x1200 final image of the desert scene F16 tomorrow.. sometime in the future to come i will make ingame menu wallpapers.....

Here is 2 kinds of wallpaper same plane.. F16... and 2 New icons and all 3 icons in 256x256 LARGE VIEW now available with standard sizes.... Spent 2 days working on the wallpapers building the images and composting all the different images together as one, I cant take credit for the F16 but I cant give credit due either as I dont know who rendered it..... exe Icon sf.ico Game Folder Icon sffolder.ico Mod Folder Icon SF2-Folder.ico 1920x1080 1920x1200 1920x1080

aaahhhh crap i went to the computer to look at webcams ones that were recommended... and i checked the hardware store for the tool... its abit pricey it only saves me a few bucks from buying TrackIR 5 for $200 plus shipping from a site even though i am skeptical still looking around. thanks for the info :)

aahh nice... of course facebook haha... i still like icq and i like keeping it active while i am in game as i know some1 has come online or initiated a chat its a great lil instant messager.. I never use facebook chat dont like being bomb with many different ppl trying to hold a 20 way conversation lol can be abit much. Icq is much better i now i feel its more stable and now u dont have to remember ur sodding number to log in just provide an email address its perfect!

I made a new icon for SF2..... i got bored of the old one and i really loved the Portal2 icon design. So i wanted to make a SF2 version for myself and maybe some one else mite like it too so i am just adding it here to those who would like it.. Original concept by VALVE portal 2 made by me sf2 version... preview StrikeF2.ico SF2 ICON if the other download link doesnt work for u...

Is people still using it? I remember back in the late 90's and early 2000's it was a must have app for online gaming to keep in touch with the squad and other gamer pilots.. do ppl still use it as their base contact platform or do ppl use something else? or rather use ventrillo to communicate?

Wow breath taking!!! I could literally pack my bags and move in there lol!! thats just incredible! What kinda of pc system we gonna need to play this at maximum with solid FPS???

I found a South African on SimHQ forums who bought the HOTAS Warthog from simw.com and said that they are fast and reliable! I would love to buy my CH Stick, Throttle and TrackIR5 Pro for $497 including shipping fees then buy it in South Africa for $750.... I hate to do it but i am willing to risk considering this other guy didnt have an issue.. Can any1 else vouch for this website? who has used them outside of Europe? apologies dont mean to advertise... and double post the time duration for me to edit had expired....

Awesome thanks guys will get the regular TrackIR then i see u have to wear a cap in order to use the Black Track Clip and the Pro u dont need to just clip to ur head phones.... silly honestly but hey. I dont mind the Saitek X52 Pro an the Logitech G940 is damn expensive here i might aswell go and get the Warthog for that price seeming i dont need pedals as i already have CH Pedals.. So it was between CH or Saitek but speaking to a Saitek distributor and CH distributor i found the service with CH incredibly more helpful, the guy was literally going out of his way to make sure i was satisfied with all the needed info and service eg..... when he mentioned he didnt have the Fighterstick and Pro Throttle only the Combatstick so he gave me with full contact details to a full on aviation store relating to simulated and real aviation products, an then another store just for pc ware. Then he informed me to contact him if non of these places have the CH Products to place an order for a combat stick and then he will contact the US to get the throttle and will mail me all my products at literally a tiny fee. I was like woah! now thats service lolz!! I also prefer the CH products over saitek for 2 reasons. 1: the stick and throttle is pretty much identical to my HOTAS Cougar and i really love the design in my hands also that it reflects the design of an F22 and F16 Flightstick. 2: i read a ton of forums and posts in recent hours that CH is alot more reliable and life span on them are much better then the Saitek controller. UPS in South Africa is abit risky I would avoid using them and DHL service is shocking if they try and deliver the package and no1 is home they leave and dont contact u what so ever. when i was getting my passport renewed due to an emergency and i had to use DHL they didnt bother to contact me, with the fact that there was no1 to collect it they sent it back to the British embassy which was in a different state having me miss out what i needed the passport for traveling and still charge me for the courier service here and BACK!!! to the embassy!!!! instead of phoning me and leaving at HQ in my state before they thought it was a good idea to send it back. the regular postal service is shocking i have lost hundreds of $ because of someones sticky fingers soon as the package reached SA. the only reliable courier is POSTNET but they arent affiliated with overseas deliveries..

Pardon for the double posting... I did a complete reinstallation and started adding mods one after the other. the game ran perfect after the clean installing and update. i then added the ATI HDR Mod 1.03 and changed to ForceDX9=TRUE, it was tickets for me the game crashed again soon as i went into any mission type.. So i removed the ATI HDR Mod and went back into the game and the game started running at 15FPS i was stumped! So going into the ini file and change ForceDX9=FALSE the game started running perfect again.. with all the other mods which is strange but just incase some1 runs into a this problem they will know whats the factor.. for those running HD DX11 cards..

Hmmmm my game doesnt even work after the udpate... i get into a the menu fine soon as i load up any mission or instant action game turns black screen and a windows error says close program..

I am based in South Africa..... The issue is not shippers from overseas its the couriers and mail service here in this country. They pick off ppls packages like xmas presents on xmas day even though their name isnt written FOR: or TO: .... I managed to find a couple of places where I live but they are incredibly expensive.. TrackIR 4 Pro and TrackIR 5 in the states at naturalpoint.com is $100 and $150. Here in my country is TrackIR 5 $285!!!!!!!!!!! to $315!!!!!!!!!!!!!!!!!!!! and I am really lost cause the consultant said which version am I looking for the standard or Pro? whats the difference I am looking at naturalpoint.com and I see it comes with a Black Track Clip and a Black Track Clip Pro with LED Lights. But the TrackIR5 Pro Bundle costs $400!!!!!!!!!!!!!!!!!!!!!!!!! How necessary is to have the Track Clip Pro with LED's? and just use a standard Black Track Clip. Can some1 enlighten before i make such an expensive purchase I dont wanna regret the slashing the cash. Also whats the difference between the CH Fighterstick and CH Combatstick besides more buttons cause there is no Fightersticks available here in South Africa... are the 2 CH Sticks equally precise or is the Fighterstick slightly more accurate? pls help!

Awesome thanks for the reply guys so i take CH is the way to go if i was a doctor and needed precision tools to improve my craft CH is the way to do it.... I want TrackIR!!!!!!!! so badly I dont like using my HATS as a view instrument there are much better things i can do with my HATS... Only issue is I cant get TrackIR anywhere in my country :/ and I am hugely skeptical ordering anything online that requires shipping... As they never reached my doorstep or mailbox. I am trying to make inquiries as to where I can get it where I based....