Content count

20

Joined

Last visited
Community Reputation
0
Neutral
About vliegern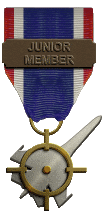 And talking about the king of rome.... I have just uploaded a new skin for Strike Fighters, how long will it take to be downloadable?? Thank you very much

Thanks dagger, Im using v3.0 when I want to get inspired and fly over the clouds. Hope to get the new version soon ;)

Well, I still dont believe that someone could want my modded stuff, but if you do I can email it to you. I will not make it public since it is just a modified another's stuff. However I think that I achieved something similar to Toto's fire effects, I just need to know how to get rid of the white squares that I get in-game... and then I may release . That should be easy, I have already achieved it when moded the AB colors (look closer to 4th image), its just that I dont remember how

They should appear now: Jou got trroble Djz baztarrd jz good No escape Da!!... Amerrjcan frrjed chjicken

Da!!... Amerrjcan frrjed chjicken

hhmmmm, let's hope they showp:

Pues me alegro mucho. Asi fue mejor , pues ademas desde la ultima vez que escribi el mensaje me enferme y no podria haber subido los ficheros sino hasta hoy. Felices vuelos ;)

Wow!! B) Now if just there was a tutorial to learn how to use them , I dont know what are some weapons for...or how to use them

Y en adelante seria mas facil comunicarnos por e-mail. El mio es basura(en)hotmail(punto)com , con vliegern en lugar de basura.

Bueno, algo es algo. Yo creo que puedes probar mientras tanto con la segunda cuenta, en vliegern02 los ficheros son mas pequeños y tal vez aun no se ha sobrepasado el limite de ancho de banda. Yo estoy abriendo una cuenta en iespana, veamos que tal resulta (y espero no usar geocities nunca mas B) )

Pero como soy estupido!!!...como no se me ocurrio antes. ;) Ve a geocities.com. Para entrar usa mi nombre de entrada vliegern01 y contraseña "temporal", donde dice "Advanced Toolbox" selecciona "File Manager" , luego selecciona "Open".... eso deberia llevarte a donde estan almacenados los ficheros que mencione arriba, solo tomalos usando "View". Cuando termines con esos tres ficheros solo sal de la cuenta donde dice "Sign Out" y repite el proceso pero ahora con vliegern02.