Content count

58

Joined

Last visited
Community Reputation
0
Neutral
About Capt.Scarlet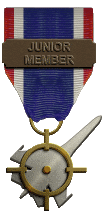 Any idea when it is going to be available ?

Ok , working now with .bmp

I installed that airplane and i don't have any texture outside. All files are in the right place, anyone with same problem for this a/c ? Cockpit is OK ...

Yes they did use the Mk5C and D also before they got officialy retired in 1981 so it would be nice to have one with the 414 squadron markings.

Capt.Scarlet replied to Dagger's topic in The Pub

Downloaded, installed and working fine so far , but like they say, this sim is still a work in progress and many things don't work right. The only 3D cockpit that works for me is the Beechcraft, others i don't see outside. The neet thing is that i can fly the CRJ700 which we build here in Montreal and fly it in St-Marteen where my teammate is working and flying Twin-Otters over there.

Anybody knows if these planes exists for SP1 or WOV sim ? CF-100 Canuck , CF-101 Voodoo, CF-105 ARROW . IF not anybody wants to take the challenge to build these ? Would be nice flying these planes ...

Found the problem .... same crap rehappened after installing update KB908531 . This is what corrupts some systems depending on what you have in your pc. Mine had the HW web-to-share package that conflicted with the update patch. I found the solution on the web, here is the link in case it happens to somebody else. I would never have found that on the microsoft website ... http://claydawg.helpdesk.olemiss.edu/?p=90 I use his patch to correct the registery and it worked fine !!

All that crap started after install of IE7 beta ... corrupted my windows/syst32/config/system file . I have reinstalled XP with my original CD and think is on the right way .. didn't have to reformat or anything so far ... but have to redo all the XP updates ... crap ....

Capt.Scarlet posted a topic in The Pub

Anyone would have any idea what is causing my system to deny me access to almost everything in my pc. I can login but can't execute any icon on my desktop. Says 'windows can't access the specified device,path,file. You may not have the appropriate permission to access the item.' I tried system restore but dont have any good restore points. I can access to my msconfig and regedit but dont know what to look for. In my msconfig , i can see that a bunch of services are not running, what do i do to start those services ?? Hope someone can help me on this , i dont want to have to reformat and reinstall everything in that pc .... I can use some system in my pc if i dont pass by the desktop. ... I ran virus checks and my pc is clean ...

Same situation here , my pc is sick and i can navigate only with netscape and wasn't able to log on to this site anymore it dont recognize the login. Have to use alternate pc with IE to login.

Looking great , this is one weekness of WOV , the terrain detail level especially at low altitudes. Anyone knows the height of the view a tile represent in the game ? A normal tile of 256X256 represent the view of which altitude ?? I wanna try maping with satellite pictures ...

Thanks so much guys , you create so many nice airplanes for us to grab and fly ! Just want to let you know I am very thankful to you all . If I would figure out my 3DSMax software other than to make stockcar renderings for Nascar I would give you a hand ... Great work.

Capt.Scarlet replied to Sky Captain's topic in The Pub

Still working on my old 233 puter !!!