Master Chief
JUNIOR MEMBER
Content count

28

Joined

Last visited
Community Reputation
0
Neutral
About Master Chief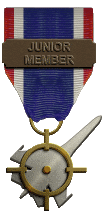 Jedi; I am not sure how big it was and I wondered at the time. But I notice on your earlier post, the list of files, the last seven on that list is the ones you want. There isn't a file for the Kilo - You have one audio file and 6 interface. That is all the files above these seven combined. Mater Chief.

File Name: DW Combined Sound Pack File Submitter: Master Chief File Submitted: 24 Apr 2007 File Category: Dangerous Waters This will fix the volume problem in DW and there are some interface mods for all platforms but the Kilo. Click here to download this file

well I tried and it did not go or I cannot open it. So I guess I can't send it. Master Chief

I would like to, but I don't know how to attach on this site. Sorry, Sub Sailor

If you could tell me how to post an attachment on this site or send me your e-mail address I will send you the sound file you need and the read me file. subsailor@wildblue.net Master Chief.

Master Chief posted a topic in The Pub

I received an e-mail this morning such as I had never seen and it sent up warnings. If I am concerned about nothing, my apologies, but it certainly seemed odd to me. I have been on some of these forums for many years and never got an e-mail like this. It would usually be posted on the site if nay work was going to be done. Short version: j_1582@hotmail.com Subj: forum update I will be attempting to update the forum. I will shut down the forum on 4/20 and reopen it 4/21. If you cannot get on don't worry it is not your fault. But it seemed strange to me that the name of the "forum" was not posted. Again if I crying wolf I am sorry. Ron Banks MMCM(SS), USN(Ret)

Erik, Thank you for all your help, and for squaring me away. Any idea how I got myself screw up like that. It worked just fine this time. Ron

Erik, Thanks, I believe I have every thing done as you directed. I am logging in as xxxxxxxxx that went fine. For some reason at he top of this screen it stills shows me as logged as Master Chief. I will try a new post and see what happens. It shows further down on this screen that I am setup to receive instant notification. I do appreciate your help. Thank you, Master Chief

Thanks Dagger, I was curious, as the first one I sent the Auto came right back and then nothing. Ron

I am not complaining but is there really a support site at Lead Pursuit? I sent a support question, two in fact, and I received one automated response with a number-thats it. If no one answers at that site I won't bother sending any again. I sent them about 2-3 weeks ago. Master Chief

Thanks Erik, I am sending this back fast reply, but I never received notification. I guess I can live with that, jut check on a regular basis. This is the only site I have encountered with. Please I am not complaining, I just cannot figure out why. Master Chief

Thanks Dagger how is your week-end going? Master Chief

I am encountering problems with the throttle in training missions. I tried the setup but I am still not sure I have it right and to be honest I don't understand everything that I am suppose to do. Presently I am only doing training mission, so as an example Mission one loads learning to fly and immediately the throttle goes to after burner; in Mission to take off and I taxi the screen comes up I am on the taxi Way and I move the joy stick throttle increases . In short I never no what to expect, so it is probably me but darn if I know what to do. This joy stick is the best I have ever owned, but then I only had one other so that does not say much. I do have the 4.2 down load from CH but I have only used the basics. Can anyone help me, Master Chief

Guys this was a major screw up, to much automation. I sure miss the Cold War, it was the era for Nuclear Subs, and I believe it is about to go again. Russia is making some serious moves in their fleet, and China has almost exclusive stated major improvements to their Air and Naval Branches. They have bought several Amphis for Russia and have tested a sub launched SLBM and are building a new FBM to replace the Xia, and they have started building several new SSN to replace the Han. I believe they are serious and becoming more serious everyday. I know the US Navy has started serious planning for possibilities, and plans to increase the Naval presence in the region. China has worked up plans to deny access by us to some of our traditional allies e.g Japan and Korea. Master Chief.