Content count

33

Joined

Last visited
Community Reputation
0
Neutral
About deRuyter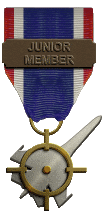 Musime dufat, ze Oleg nakoniec predsa len vymakne a Kravku pusti. Vsak je tam vsetko - aj model, kokpit; len je potrebne ho dostatocne nakopnut, aby to tam dal

Ak niekto nezaregistroval, ak Oleg da, bude aj zimna mapa Slovenska. Screenshoty tu: http://www.letka13.sk/forum/viewtopic.php?...&start=1020 http://www.letka13.sk/forum/viewtopic.php?...&start=1035 http://www.letka13.sk/forum/viewtopic.php?...&start=1080 Video od Indy-ho Youtube: Stiahnutie: http://www.letka13.sk/~indy/sk_winter_final.wmv Otazka znie, ci bude skor zima skutocna alebo virtualna

Takze v podstate vzlietnem v 2000-e; AA rakety a neriadenu AG municiu vysypem z predneho sedadla a ked budem chciet odpalit nejaku laserom riadenu strelu "a la cuisine francaise", tak sa stylovo prepnem do zadneho kokpitu a urobim to odtial. Sranda musi byt

Btw., look at the photos of the cockpit of the airplanes (real photos - ingame models may be incorrect) - soviet/russian RWR displays contain Mig-21-like silhouette. I don't know about capabilities of these systems in Mig-21's, but on photos of cockpits of czechoslovak Mig's there were these systems.

Kukulino, co vlastne mozes robit zo zadneho sedadla. Predsa len avionika tohoto simulatora je velmi zjednodusena. Ma to aj nejaky zmysel, alebo je to viac pre dobry pocit?

Deje sa a hodne: http://www.letka13.sk/forum/viewtopic.php?f=19&t=4740 Ak mas podklady, tak zda sa, ze budes vitany

OK, ked niekedy urobim jedneho Suchoja, tak tie dekaly a vyrobne cisla budem s tebou konzultovat. Lebo toto som nepochopil a keby aj, tak to dovtedy zabudnem (skoda sa snazit).

Myslim, ze na SVK fore bola nedavno nejaka debata na tuto temu. Aktivni v tejto oblasti su zda sa LesniHU a magot. Takze mozno nieco take urobia.

Zaujimave je, ze tentoraz su znaky chybne na oboch kridlach - aspon u tej kamuflazovej verzie. Obvykle byva jeden znak spravne, zatial co druhy je chybne, pretoze je jeho kopiou a nie zrkadlovym obrazom. Na kormidle je dobre.

Yes, I'm pretty sure about that. And even romanian Lancer - if it exists for SFP world. It must be fun to shoot Amraam from Mig-21. Atleast for shooter; less for target Btw, one note about your skins here - the marking is wrong. Rule for application of czechoslovak marking on planes is, that blue colour is in direction of flight, red points towards the fuselage while white points out of it. I don't know how is marking applied in this game, but is very common mistake. Anyway, I'm happy to see that cammo skin - it reminds me one plastic kit of cz. Mig-21 I tried to make. Unfortunatelly it had some minor accidents when it was 95% finished; so it never became operational

30? To kolko baterii po tebe strielalo? 1 system dokaze navadzat udajne 3 rakety, takze to by tam muselo byt skarede vela baterii. Ako to hra spravne modeluje.

zdar ono na druhej strane tym raketam chvilu trvalo, kym sa vyvinuli. Predsa len tie prve boli skor staticke systemy, mobilne prisli do sluzby az niekedy v 70-ych rokoch. Ked musis raketu tankovat kyselinou dusicnou, tak to nie je sranda. Takze zalezalo na tom, co ten Phantom letel skumat. Staticky ciel, ktory moze byt chraneny pevnou bateriou rakiet - to musel byt adrenalin. Situaciu na fronte, kde nieco podobne ide urobit dost tazko - to bol asi iny pripad.

Yes, it would be great if somebody made some Mig-21 guide related to versions available for WoV/W etc. Personally I don't distinguish between them too much. Especially in terms of their abilities - what was improved and whether it was modelled in game.

Konecne je to zrovnane: - jedni ludia si kupuju MS Flight Sim XXXX a do toho si mozu pridat Tornado, 109-u a pod. - teda vojenske lietadla - no a my s bojovym simulatorom mame konecne kvalitne lietadlo, ktore mozeme len lietat a kochat sa okolim

deRuyter replied to kukulino's topic in Česky

To neviem. Ja mam pocit, ze najvacsi problem tych debat na temu US vs. ZSSR strely spociva v ignoracii toho, ze nikdy nedoslo ku konfliktu, kde by obe strany boli na rovnakej urovni - vzhladom nato, co sa im v danom case podarilo vyprodukovat. Vacsina znamych konfliktov je USA vs. niekto a u ostatnych par (Iran-Irak; Izrael-Arabi) neviem, ci niektory z nich je pouzitelny na porovnanie.A tiez napr. Zapad nikdy nestal proti skutocne funkcnej PVO Vychodneho bloku. A ako hovoria znami od rakiet - lahke by to nemali. Uz v Juhoslavii mali slusne problemy. Ja mam velmi daleko k tomu, aby som sovietske/ruske technologie povazoval za nieco nadpozemske, ale nechcem ich podcenovat, pretoze vzdy minimalne v niektorych oblastiach dokazali byt extremne dobri. A hra aspon co sa tyka AI obcas blbne - predsa len ked poslem IR raketu na lietadlo s mizernym vyhladom na 6-u dole a ono odpali svetlice zatial co raketa este ani poriadne nevypochodovala spod kridla ...