Content count

72

Joined

Last visited
Community Reputation
0
Neutral
About Fida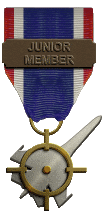 I can't download any more items.Always an error message occurs.Please help.

Here is the picture that you were talking about. Resize_of_A2A_3.bmp

At last I made A2A kills by AGM-65 Maverick.I destroyed 5 Su-7s with 5 of them. Resize_of_A2A.bmp

I have tried a number of occasions to destroy aircrafts with AGM-65.Once I guided an AGM-65 within 2 metres of a MiG-23 but it failed to hit as that MiG turned sharply.Is it really possible?

US AIM-9X Sidewinders just vanish after I fire them from British Harriers.What is the problem?I need help.

I have Windows XP SP2.I have yet faced problems with games like Farcry,IL-2 Sturmovic,Stalker,Rise & Fall,War on Terror,World in Conflict,Rainbow Six etc.I am a serial gamer.But the problem with WOE is weird.

I wrote hoe in place of how accidently as I was typing very fast.Just a spelling mistake.

My system crashed while flying Jaguar.In the case of JAS-39 just after I completed mission,in the case of F-8J after I pressed start mission button,in the case of Tu-16 after I ordered my wingman to attack my target.Please help hoe to fix this.

My computer crashed while flying aircrafts like JAS-39C,Jaguar,F-8J,Tu-16. Specification: Processor:Pentium 4 2.8Ghz RAM:1 GB AGP:256 MB

My WOE crashed a couple of times after I installed some extra aircrafts.Why did it happen?What is it's solution?

Pilots just vanish after ejection.I have never seen a single pilot in the air after ejection.Why does this happen?Can anyone answer please?

Why the pilots just vanish after ejection?I have never seen a single pilot in parachute.Can anyone answer please?

I am facing great difficulties while flying Soviet aircrafts.The hit rate of Soviet missiles is less then 30% against modern US aircrafts.So gun has become my only weapon.How can I kill US aircrafts with Soviet missiles?