Content count

292

Joined

Last visited
Community Reputation
8
Neutral
About nbryant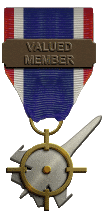 Profile Information
Gender
Location
Interests
Greenshot is another good screen capturing freebie. http://filehippo.com/download_greenshot/download/59703f5aa5a74063ca512bf7e50762bc/

When you can afford it Jim you must try the liquid cool. I am running a Corsair Hydro Series 60 cooling an AMD 8350 on a Sabretooth 990 Mobo. Right now it's running at 18c and usually pushes 35c or so if I'm running something heavy. I have seen these going for around $60-$70 US but every now and then you can catch one cheaper, plus they have various others in the series.

Uh-oh! Hit the 96% mark with 1:49 to go and it's locked up! :( .............breathing a sigh of relief - hit pause then resume and it's trucking! Will be in heaven in a minute! Crap, maybe not. How large is the file? The DL screen states 4.37Gb yet the actual DL is now at 4.67Gb and still DL'ing. I paused it again, hit resume and suddenly I'm back at 13% and 44+ minutes.

I'm still hoping for some simple layered templates that would allow for creating personal skins. Not sure if the oldies will work especially if the craft are all newly modeled.

An interesting twist would be to become successful and develop a local/regional/national reputation then to be transferred to a demoralized or newly established unit with the intention of improving its moral and reputation.

Be strong Tony. As mentioned earlier the medical field has come a long way and things that we used to consider miracles are done almost every day today. They say that your spirit and strength are 90% of the healing and recovery process and it is obvious with everything you have already overcome that you have the spirit and strength.

Never knew this! Thanks for posting.

Who would of thought that Widow liked the Snipe........ The pics are excellent.

As of this moment a key event occurred 95 years ago in just over 614 hours. (Easy cost USA) Question is.... WOFF release on 11/11 in honor of this event? My preference is a release on 11/10 to ensure we are playing it on 11/11. Not like I picked Nov 10th or anything.

Not that you would need it but just in case have one of those little plastic bags in your pocket........ just in case!

I work near the Naval Test Pilot school and they bring in a variety of different aircraft for the students to fly, one of which is a B-25 "Panchito". Beautiful aircraft. Other aircraft include a Mig-15 and what appears to be an old HAS-7 helicopter. A couple of years back the Wright Flyer was here for a short period of time and really was a sight to see.

Nov. 10th, 2013........ it's a Marine thing!