foreigndevil
JUNIOR MEMBER
Content count

162

Joined

Last visited
Community Reputation
0
Neutral
About foreigndevil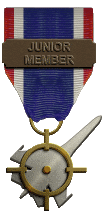 A summer flight during the day, so that you see where you're going! Very nice shot, though!

Most of the time it's much drier these past few years in Antwerp. Climate change is noticeable.

Fatigue shows on their faces. And what a tight fit for Guynemer (and he was actually quite thin).

Why do hou make such detailed aircraft, if they are just for destroying them afterwards?

It took him months to prepare; he made elaborate drawings of the equipment he would need, etc. Very well done. Now where did I put my bird wings?

This "Flying Dutchman" was on Dutch TV yesterday to confess it was all just an animation project. A hoax, nothing more!

Must be a terrific feeling! A wonderful achievement!

I liked it very much, great camerawork, good story, good actors, WW1 trenches atmosphere represented well, etc. Haven't read the book, so, can't compare. But "Birdsong" definitely lives up to the (high) BBC standards!

Looks very nice in OFF! But didn't you get locked up for flying over neutral country in a warplane?

I know you can in OFF, but it's nice to see a Camel in another sim, too.

Want to fly a Camel over Switzerland? Take a look here: http://www.aeroflyfs.com/index.php/de/produkte-shop/shop-international.html

Now, that's good news (for our wallets)!