Content count

36

Joined

Last visited
Community Reputation
0
Neutral
About jaa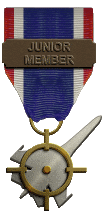 Wow, thanks Jim. This is really kind. Thank you again. And thanks to everyone else for their replies.

Hi, WOFF looks fantastic, but completely out-guns my computer spec. I have the previous OFF and the update (which is in the spec of my machine) and was hoping it was still possible to get the Hat in The Ring paid-for add-on. Is it possible? Jon

Its really bad the rioting. However, I did hear something funny. A friend of mine said, 'I wish they would come and riot around here, they would do a million pounds of improvements'.

Wow, great videos guys. I'll post these links after the hub-bub of Christmas is over. Thanks.

...ah, also the VideoLink section is finally working now on Videogamegeek and two links to youtube videos are appearing in the video section. That's why it is probably back on the frontpage because they are getting loads of clicks. In which case, everybody post links to your youtube vieos.

Wow. OFF is back on the frontpage of Videogamegeek again. The picture I posted was on the frontpage for about a week, now the new story I wrote is getting some thumbs and has put OFF back on the frontpage in the Forum section.

We have appeared on the frontpage of the picture section of http://videogamegeek.com/ for the past few days. I have only managed to get one pic up at the moment (sadly they won't allow copyrighted material from any publisher, so I could not post polski's great pictures). We already have 6 thumbs on it. A short story of my first mission got a good response. I am going to post a longer mission soon.

Hi, I am trying to take a screenshot using the CTRL-Semi-Colon keys. Does this work and where does the screenshot go?

Hi, May I have permission to include some of the screenshots on http://www.overflandersfields.com/Gallery/index.html to the videogamegeek website? Its looking a bit spartan at the moment. (I have already got the ones I like, I just need the permission).

I have created a Geeklist as well. Large lists get a lot of attention, so please add to this as well: http://www.videogamegeek.com/geeklist/59649/favourite-ww1-plane-from-over-flanders-fields

Hi guys. How are you all. Some good news. I have managed to get OFF accepted on VideoGameGeek: http://videogamegeek.com/videogameexpansion/83553/over-flanders-fields-between-heaven-and-hell Its a great community of retro and new games, just perfect for OFF. Some people have mentioned the old Red Baron in the forums and I bigged-upped the OFF as its modern replacement with bells-on. After that I submitted OFF for an actual entry in the forum and it was accepted. Its entry is a bit spartan at the moment, but if we could all join that community and add screen-caps, links to youtube vids, reviews etc. If the game gets a lot of 'activity' on its entry it then appears down the left margin - a status of a buz game. If it does that, then looooooaaaadds of people tend to look at it to see what all the fuss is about. PS. In the write up info, I was not totally sure of the release date, so I guestimated. Jon PS. I do not have the Hat in the Ring suppliment so someone ought to review that as well.

I am happily running OFF P3 on a sony laptop Fz38M. I am running it on auto-setup.

How do you video your efforts? Or is there a replay mode? I want to try some stunts and see how it looks from the enemy point of view.

If you are a cheap-skate like me but want a good joystick with rudder-twist the logitech-pro is a good one. Loads of buttons - trigger fire, a thumb fire, 4 buttons on the top for bombs etc, a hat switch for quick looking around, and 6 more buttons on the base. (I use the latter for gear changes - one for up and one for down on GP4).