Content count

37

Joined

Last visited
Community Reputation
1
Neutral
About lauvo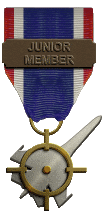 Single Status Update
I set up an empty folder, downloaded the v1.54 version of EAW into it, kindly furnished by rwatson, and set up the base version required as a basis for the WW I mod.  As expected, the splash screens and menu screens of the base game were a bit garbled, but not badly enough to prevent from being quite usable as they were.  My suggestion is that a Wrapper program is not really necessary, but YMMV.  Try without one first.  I then ran the game, and made some minor changes to it, such as setting up the SnapViews for the top hat switch of my joystick.  This was done via the menu screen relevant to "Controls", and not in the Config settings  The base game was then re-tested, and all was well.

I then downloaded the WW I mod, unzipped it into the base game folder, and ran its' EXE.  Running the modded game provided no unexpected results.

The install procedure for both base game and WW I mod is based on the use of 7Zip installers, with which most will be familiar.

The WW I mod adds a list of 30 WW I aircraft, 16 of which are versions of the WW I aircraft already in the base game, thus giving 14 new WW I aircraft.  All of these aircraft are nicely done, with full cockpits and so forth.  Selection of aircraft sets and terrain is done within the game folder, via an included menu screen where such choices can be made easily enough.

This WW I mod adds to the WW I aircraft aircraft available for use, and they are up to the usual, high EAW standards.  The historically incorrect "radio chatter"  and text messages at bottom of monitor were one of the few flaws I saw, unless there were "Mustangs" flying in WW I.  A purist, interested in historical accuracy, would probably disable both.

All in all, an interesting and well done variant of the game, with some nice, if repetitive music, nicely constructed and skinned aircraft, and no serious vices at all.

Thanks should go to Mr Jelly for the base game, and to lauvo for constructing this well-done mod for it.