Content count

201

Joined

Last visited

Days Won

3
Community Reputation
213
Good
About EMCON360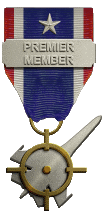 EMCON360 replied to Nightshade/PR's topic in The Pub

EMCON360 replied to Skyviper's topic in The Pub

Uneducated Man Storing Flare Lockers Again I Think

EMCON360 replied to MigBuster's topic in The Pub

So Many Things Lost I grew up with guys like Matt And Mike Gay My Farther Was a member of VFB151 And Other Squads Blue Sharks He Always Told Me Not To Steel A Squadron Emblon Of An Octupus Holding Multiple Weapons Looking Down 135 Degrees I think he passed it on 4 good discharges USN,USNR,USANG,USANGR I Would Of Liked To Have A Copy Of Those Moratai Guys.

Other Calcm Forward Robots ALCMD.bmp

ALCMB.bmpTough Sitiuation No More BGM- 109 Stiuation Control WEAPONS for GRID control AS confronted BY SOVIETSS-sx-4 DISPERSAL weapons.

I Always Thought Of Maverick To Be The Son Of Dick Bellinger The Other Navy Unknown Ace Besides Cunningham In The Vietnam Conflict And A Maverick In His Own Right The Episode With Tom Skeritt On A Sunday Talking To Maverick About The Classified Nature Of What Happened On His Dads Demise (Fictional) Fits Perfectly With The Characters Personalty AKA John McCain!

Always Something New To Try.

Last Best Plausible Situation Was O'Grady Loss In Kossovo With Gene Hackman As Admiral In UN Position Many Movies Nowadays Portray Unrealistic Scenarios And Glorify Unknown People. O'Grady Was Saved And Yes We Love Wilson The Soccer Ball From Cast Away!!

EMCON360 replied to KJakker's topic in The Pub

Reading Jutland By John Campbell Is A Good Observation Jutland Is A Massive Observation Including Gunnery And Resulting Damages To British Fast Battle Capital Ships!!

Commander Richard M. (Dick) Bellinger is one of the truly unique characters in U. S. naval aviation history. "Belly One" or "Belly," as he was affectionately known, was a one-of-a-kind fighter pilot who may have seemed somewhat of a dinosaur by the 1960's. He was a real "throwback" to an earlier era in air combat and had a notorious reputation as a "raging bull" who often seemed out-of-control. He flew U. S. Army Air Corps bombers in World War II, transferred to the Navy after the war, and flew combat missions in Korea. He was first the XO of VF-162 "The Hunters" on the Oriskany's and later became the squadron's CO.

Quick Throttle Back And Pull Some G Why? Avoids Compressor Stalls Still Love Tommy Cruise!!

EMCON360 replied to Skyviper's topic in The Pub

Another Good Site For Stats http://www.forgottenjets.warbirdsresourcegroup.org/index.html but no choppers yet.

A Good Raven Fan Hangs Around I Was Lucky Kid After Weapons Training With M16's In White Mountains Range To Get A Tour Of 509th Bomb Squadron With FB111 Planes They Were Very Strict I Was Dressed Down For Not Keeping Down With Group While Looking At Engine Mounting Cameras Were Forbiden Funny Thing Is My Cousin Worked At Factory That Produced Engines.

EMCON360 replied to KJakker's topic in The Pub

Another Tidbit Of History And Addendum To U.S. Destroyer Ward Video Above. U.S.S. MONAGHAN (354) DD354/A16-3/(0665) At Sea, December 30, 1941 From: The Commanding Officer. To: The Commander-in-Chief, Pacific Fleet. Subject: Engagement with enemy on December 7, 1941; Report of. Reference: (a) CINCPAC Despatch 102102 of December 1941. (b) CINCPAC Ser. 02087 of 21 December, 1941. Enclosures: (A) Three completed White Print Charts of Pearl Harbor. (B) Executive Officer's report on engagement with enemy. (C) Narrative by Lieut. H. KAIT, U.S.N., Gunnery Officer. (D) Narrative by Ens. P.W. GILL, U.S.N., First Lieutenant. (E) Narrative by Ens. J.W. GILPIN, U.S.N., Communication Officer. (F) Narrative by G.S. HARDON, CTM(AA), U.S.N. (G) Narrative by A.F. PARKER, TM2c,, U.S.N. 1. At about 0753 (LZT) December 7, 1941, the Monaghan was in Ready Duty status, moored at berth X-14 in company with other ships of Destroyer Division TWO (Aylwin, Farragut, Dale, Monaghan from right to left). Ship's head was 025° True. 2. At the above mentioned time the communication messenger delivered a visual despatch to the Captain as follows: "HEADING: Z BULK 081318 D354 BT PROCEED IMMEDIATELY AND CONTACT WARD IN DEFENSIVE SEA AREA." The above despatch was received on the bridge at 1821 GCT (0751 LCT) and was receipted for by the radioman on watch in Main Radio at 1822 GCT (0752 LZT). It is noted that the date as given in the above despatch is in error. 3. Upon the receipt of despatch orders as received above orders were given to make all preparation for getting underway immediately. 4. At about 0755 (LZT) an excited member of the crew reported to the Captain, then in his cabin, that Japanese planes were in Pearl Harbor, which was immediately verified by the Captain who stepped outside and saw a large cloud of dense black smoke rising from the vicinity of Schofield Barracks and immediately thereafter, a Japanese torpedo plane making an attack on the Utah. 5. At about 0800 the General Alarm was sounded and word was passed to go to General Quarters and at about the same time the Engineer Officer in the Engineroom was ordered to get up steam on all boilers for emergency sortie. 6. Inquiries were made of the status of officers in the other ships in the nest and orders were issued to commence firing from all ships as soon as they were capable of ding so, as well as orders to send all boats ashore for their officers. 7. At about 0814 ships in the nest began firing on the enemy horizontal bombers with both machine guns and 5" batteries. 8. At about 0826, in obedience to order by flag hoist from the Detroit, the Monaghan got underway and maneuvered to sortie from Pearl Harbor via the North Channel and at about the same time an order was received by voice over the TBS for Destroyer Division TWO to establish the Offshore Patrol. 9. At about 0835 it was reported that the Curtiss was flying a flag hoist indicating the presence of an enemy submarine and very shortly after the Captain and other personnel on the bridge observed the conning tower of a submarine located approximately 200-300 yards on the starboard quarter of the Curtiss (moored at berth X-22) which was under vigorous fire from machine guns from Tangier (moored at Northwest end of Ford Island) and from both machine guns and 5" from the Curtiss. 10. At about 0837 the order was given "all engines ahead flank speed" and word was passed that it was intended to ram the submarine -- then distant about one thousand yards. At about the same time Williamson, D.C., (CQM) who had the helm, was directed to head for the submarine when he gave assurance that he saw it. 11. At about 0843 word was passed to stand by for a shock forward as the submarine had disappeared from the view of those on the bridge and ramming was considered imminent. Shortly thereafter a slight shock was felt and about 0844 the two depth charges released exploded violently about 50-100 yards astern of the Monaghan. 12. At about the same time of the depth charge explosions the order was given "all engines back emergency full speed", which, although carried out promptly, was insufficient to check the headway of the ship which consequently struck a derrick moored near Beckoning Point a slight blow. 13. Upon attempting to back clear of the derrick it was discovered that we were entangled with one of her mooring lines but by going ahead slowly we were able to free the Monaghan and at about 0847 we swung into the channel astern of the Dale and proceeded out of the harbor passing the Entrance buoys at 0908 from where we proceeded to our assigned station on the Offshore Patrol. 14. The Captain has only praise for the manner in which the personnel of the Monaghan conducted themselves in this engagement and subsequent events, however it is felt that the following officer and men are deserving of special commendation for reasons as outlined below. VERHOYE, H.J., Lieutenant, U.S. Navy, Executive Officer, who, when he heard the "General Quarters" alarm, proceeded to Battle Two (After Steering Station) and from that station and later Gun #5, ordered and supervised the preparation and dropping of depth charges in such a manner as to cause the destruction of an enemy submarine. During this operation lieutenant Verhoye showed initiative to a high degree and made a very rapid estimate of the situation. HARDON, G.S., CTM(AA) who exhibited great coolness and initiative in releasing one depth charge on his own responsibility as he saw the enemy submarine pass under our stern, his subsequent release of a second depth charge on orders of the Executive Officer, and his keen judgment in not releasing a third depth charge which would probably have damaged the ship and which he felt was unnecessary in destroying the enemy submarine. PARKER, A.P. TM2c, who, when informed of the presence of an enemy submarine prepared the starboard depth charges for the ordered depth setting of thirty feet, and thereby by his attention to duty and coolness in effecting the necessary operations to the racks and depth charges, made it possible for the successful attack on the enemy submarine. GROSS, E.E., (CGM), who, when he observed a misfire at gun #5, at great personal risk, extracted a faulty cartridge case, thereby restoring the gun to action. [signed] W.P. BURFORD. Copy (less Enclosure A) to: Comdesdiv TWO Comdesron ONE Comdesflot ONE Comdesbatfor Combatfor U.S.S. MONAGHAN (354) At Sea, December 20, 1941 From: The Executive Officer. To: The Commanding Officer. Subject: Report on Engagement with Enemy on 7 December 1941. 1. At about 0752 on 7 December 1941, this vessel was acting as ready duty destroyer moored at berth X-14 with Desdiv-2, on one hours notice to get underway. At that time orders were received from Commandant 14th Naval District to proceed and contact Ward in defensive sea area. Preparations were immediately made to get underway. This message was Com 14 081318, which was obviously in error. 2. At about 0755 Japanese planes were observed making torpedo and dive bombing attacks on ships and land objectives in Pearl Harbor. 3. The ship was called to General Quarters and at about 0815 fire was opened with 5 inch anti-aircraft and .50 caliber anti-aircraft guns. 4. At 0827 the Monaghan got underway and stood out proceeding via the channel north of Ford Island. 5. At about 0837 when abreast of number 7 buoy, a submarine was sighted heading into the harbor, bearing 230T, distance about 1200 yards. This position was 300 yards bearing 180°T from Buoy 22-S. The submarine's periscope and part of its conning tower were exposed. One shot was fired at the submarine from Gun #2 which missed and struck a derrick barge moored off Beaconing Point. The word was passed "Enemy submarine sighted" and shortly thereafter, "We are going to ram". The ship increased speed to flank and headed towards the submarine to ram it. A torpedo was launched by the submarine which passed close aboard parallel to the starboard side of the ship. 6. The Executive Officer, who was at Gun #5, ordered "Standby the depth charges, set on 30 feet." PARKER, A.F., TM.2c who was on watch at the depth charges set the charges on the starboard rack and HARDON, G.S., CTM(AA), who manned the port racks at the order "Standby the depth charges", set the port charges. 7. The ship passed over the submarine and the bow of the submarine was seen inclined above the surface close astern. Hardon immediately released one depth charge and shortly thereafter a second. Both depth charges exploded and the Gunnery Officer saw the bow and superstructure brought to the surface by the explosion. A third charge was ordered dropped when word was received that the ship was aground. 8. The ship cleared the foul ground and proceeded to establish the offshore patrol off the Entrance Buoys. 9. The following men are to be commended on their performance of duties during the engagement: HARDON, G.S., TCM (AA) for his initiative in releasing the first depth charge when he saw that the ship had passed over the enemy submarine, in releasing the second depth charge when ordered by the Executive Officer and for his resourcefulness and excellent judgement in not releasing the third charge after he heard the word that the ship was aground. This action probably prevented the depth charge from exploding under the ship and seriously damaging the vessel. PARKER, A.F., TM.2c, for his initiative and attention to duty in getting the first depth charges ready for letting go, and for his good judgement in not releasing charges from his rack when he observed that Hardon was releasing charges from the port rack. GROSS, E.E. CCM, for his coolness and initiative in prepping gun #5 for firing and at his own personal risk, opening the breech of the gun and extracting a powder cartridge case which had misfired. He thereby restored the gun to action. [singed] H.J. VERHOYE, Lieutenant, U.S. Navy, Executive Officer. U.S..S. MONAGHAN NARRATIVE OF ENGAGEMENT WITH ENEMY -- December 7, 1941 By the Gunnery Officer Following the alarm to "General Quarters", the main battery and machine guns were prepared for firing. There was no power on the ship to the guns or ammunition hoist. Guns were operated by manual control and ammunition was brought up by hand passing and manual hoisting. Machine gun ammunition was hastily belted and distributed. Firing was begun about 15 minutes after initial alarm. Upon getting underway from the nest and approaching Pearl City, the Curtiss was observed firing into the water at close range. A submarine conning tower and short periscope was then observed bobbing and zig-zagging near the west bank. The submarine was apparently glancing off the channel bed while maneuvering. Gun #2 was ordered to shift to local control and fire at point-blank range. The first shot struck over and ricocheted into a derrick moored near the west bank. When it was evident that we were attempting to ram the sub the guns were ordered to case firing. Within 75 yards the submarine turned sharply toward our bow and released a torpedo. The torpedo porpoised twice and then passed parallel to the ship's starboard side a distance of about 20-30 yards. (The torpedo was seen to go up against the north bank throwing a geyser of water about 200 feet high. The submarine was struck a glancing blow causing it to slide aft along the starboard side. The bow raised up out of the water as if she were blowing. As the sub passed astern the first depth charge was released. The explosion brought the bow and superstructure of the sub into full view. The effect of the second charge was not observed. The ship by this time approached close to the shore. The crew of gun #1 was ordered to stand by the anchor. The starboard bow came to rest against the derrick struck by the ricochet. An oxy-acetylene fire was blazing on the derrick and became an explosive hazard. Men stationed on the forecastle played a stream of water on the fire but the results were not noted. While the ship was backing away a second alarm of "submarine" was given. Gun #2 immediately trained out on the port bow and fired one round at what turned out to be a black cage buoy. The ship regained the channel and departed from Pearl Harbor. Respectfully, submitted, HART KAIT, Lieutenant (jg), U.S.N. U.S.S. MONAGHAN NARRATIVE OF ENGAGEMENT WITH ENEMY * DECEMBER 7, 1941. By the First Lieutenant and Torpedo Officer. After the General alarm rang and after getting on deck, the Captain informed me of the attack and of getting underway immediately. After getting underway Spring, CWT, and Williams, CEM were placed in charge of two repair parties to finish securing boats and gangway. Patterson CCCStd placed in charge of party to bring in two large fenders. Bennett CM2c and Chadd Sf2c began checking ship for Condition Afirm with view to help them. As we came down channel, cry went up "submarine sighted." Looking off the starboard bow, part of the conning tower of the submarine could be seen. Ship around Pearl City buoys had not started their fire on submarine at this time, submarine was about 300 yards distance, a torpedo was fired that broached at least two feet out of the water. Apparently fired at Curtiss. I headed aft and saw that Hardon and torpedomen were at depth charges. I knew Hardon could handle dropping of depth charges, if we did not smash the submarine with our bow; consequently I went forward, gathering repair-party men as I passed up the deck. As we passed over the submarine only a slight jar was felt forward. I was with repair-party at Gun #1. Two men were sent below to sound peak tanks and investigate damage -- none was found. I went on the forecastle and stood by to drop anchor in an attempt to snub ship and help keep it off mud ban. Captain waved that he did not want anchor dropped. At this time our bow struck a mud bank and starboard glanced off crane barge. Two explosions were heard aft and a large amount of what appeared to be oil came up with depth charge splashes. Men aft on Curtiss were observed to be cheering frantically. Oxygen-Acetylene tank on crane was burning -- caused by fragments of shell fired by gun #2. A hose was played on this fire in an attempt to keep bottles from exploding. A wire from barge was wrapped around our bow. The Captain jerked the bow free by surging back and forth as he took the ship off the mud bank. After getting clear, forward and after repair parties were gathered and equipment distributed. men were told to lie down and take cover. Both parties were ready to act on any damage that might be received from bombs or near hits as we went down channel. No bombs were dropped even close to us. After clearing channel repair parties began to strip and clear ship and to lash topside gear in place. A few men were detailed to assist gun crews in stowing ammunition in ready service boxes. Hole in starboard plates in D-205-L were reported after party was sent below to check all equipment. The hole was immediately shored up to stop leakage. Remainder of day was spent in organizing and clearing ship. P.W. GILL, Ensign, U.S.N. U.S.S. MONAGHAN NARRATIVE OF ENGAGEMENT WITH ENEMY AT PEARL HARBOR ON DECEMBER 7, 1941 -- By Communication Officer At about 0755 the radio messenger came into the Wardroom with the rough copy of a message directing the Monaghan to get underway and contact the Ward in defensive sea area. The time group showed that it had been originated at 0248 LCT, so I ran up to the bridge to find out why it had not been sent down sooner. The Signalman on watch assured me that it had just been received from the tower so I turned to go below and met the Executive Officer who ordered all preparations made for getting underway. I then went below to obtain the confidential chart and books preparatory to getting underway. I stopped by the radio shack to have them keep up the harbor frequencies etc. during our departure. Just after I arrived one of the radio strikers burst in and incredulously asked if it was a drill or air raid. I stepped outside and went to the outboard door which faced west just as the General alarm sounded. I saw one or two enemy torpedo planes coming in from the westward but continued below to get the charts and books. When I reached the bridge with the books the attack was in full progress, there were still a few low flying torpedo planes but the greater part were horizontal bombers. The Utah was already listing badly when I arrived, but little or no anti-aircraft firing was in progress. Machine guns in the nest opened up soon but the planes were much too high for machine guns. Then the 5 inch guns opened up and the batteries on all the ships got into action. I remember particularly two flight of high bombers in tight triangular formations of about 9 planes each. They were headed north and seemed to be moving very slowly. Every ship in the harbor seemed to be firing on them but the fuze settings and range were much too short and the sky was filled with smoke from shell burst 2000 to 4000 feet below the planes. These planes disappeared into the heavy clouds approaching rapidly from the northeast. The sky became overcast, a little rain fell and the anti-aircraft fire diminished. Every ship in the harbor was pouring out heavy black smoke from newly lighted boilers. I thought that the especially heavy black smoke near the northeast corner of Ford Island was from oil tanks but from later evidence it must have been the Arizona burning. Other battleships to the southward looked to be perfectly normal as we got underway, After backing clear of the nest we turned to starboard and headed out the channel. The ship was at General Quarters and I was operating the engine room telegraph during this and subsequent maneuvering. We were proceeding at ten knots on course about south when the General signal for "Submarine sighted" was seen on the ship moored at Buoy X-22. At that time I believed the ship was the Curtiss but I now believe that it was the Wright. She was lacing the water off her starboard quarter with machine gun bullets with occasional large splashes from 3 or 5 inch shells. When about 1000 to 1200 yards away we saw the conning tower of the submarine. The Captain ordered flank speed and full right rudder in order to ram the submarine. The ship swung too far to the right then came back and steadied on what it appeared to be a collision course. As we approached the sub marine it bobbed around and the bow broke the surface (target angle 40°) with the clearly distinguishable opening of a torpedo tube. It seemed to be a very small vessel. Gun #2 fired one shot but the elevation was much too great and I saw the shell strike the crane on a dredge moored at Beckoning Point. Then the Wright drew my attention for I feared she would not cease fire when we reached the submarine. At this time I saw a torpedo porpoise in the open water between the Monaghanand the Wright. It appeared to be aimed at the latter and passed at least 50 yards from her starboard beam and about the same distance from our starboard beam on a course slightly divergent from the reverse of our heading. Then the captain ordered "Standby to ram" and the submarine disappeared under the bow. We stood by for a violent shock but none came. We listed slightly to port and I felt a very slight jar, but it was so much less than I expected that it seemed that we must have passed the submarine completely. As soon as it was apparent that the bow had missed. the captain ordered "Full left rudder" and "All engines back emergency full." The shore of Beckoning Point was approaching very rapidly but I took a quick look aft to see if I could spot the submarine. All I saw were two columns of water as our depth charges went off and no sign of the enemy vessel. The engines were taking hold very rapidly and it seemed that we might not strike the bottom. The rudder seemed to have little effect and we were swinging left very slowly as we struck the dredge a glancing blow on the starboard bow and came gradually to a stop as the bow struck soft bottom. All engines were stopped at the order of the Captain as we struck. The stern swung to starboard and we ended up with the dredge close aboard just forward of the bridge. A fire was burning brightly on the dredge and I wondered if someone would jump down and put it out. Then we backed again; two-thirds at first, then standard and we started to move astern. We seemed well clear of the dredge when suddenly it started swinging sharply toward our bow. I could see no connection between our bow and the dredge but from the action of the dredge its outboard mooring lines must have been fouled on our bow. Then we went ahead and stopped again with the dredge close aboard on our starboard bow. I could see activity on our forecastle but could distinguish only that one man was playing a stream from a CO2 fire extinguisher over the side on the fire on the dredge. The stream had no appreciable affect on the fire. Then we backed again, more strongly on the port than the starboard engine and drew away from the dredge and we were free but in very shallow water. Then we went ahead slowly at first, with full left rudder which was bringing our bow entirely too slowly. Then as we continued to swing left full ahead with hard left rudder. We cleared the dredge by several yards and then struck bottom slightly but continued without losing any speed. Finally the bow was pointed to the left of the channel buoy and in a few seconds more we were in deep water. Dale who had passed while we were aground. When abreast the mouth of the south channel, I saw the condition of the forward battleships which were not covered with smoke. Two were listing badly and the bottom of the Oklahoma could be clearly seen. After we had cleared the channel entrance and established the offshore patrol a few small flights of enemy planes were seen and dive bombers were attacking in the vicinity of the battleships. J.W. GILPIN Ensign, U.S. Navy. December 27, 1941. From: HARDON, G.S., CTM (AA), U.S.N. To: The Executive Officer. Subject: Narrative of engagement with Enemy December 7, 1941. About 0745 I was on topside December 7, 1941. I saw bombs dropping on Ford Island -- then realized that it was the Japanese and not a drill -- so hollered General Quarters and sent men in vicinity after .50 caliber ammunition for machine guns. As soon as ammunition arrived I put Dorsettt, TM.2c and several firemen to making up belts of ammunition. Then I sent Parker, TM2c aft and told him to stand by depth charge racks and get some ready for dropping. Then Varnado, TM1c, and I started to charge the two torpedoes we had ready and while charging same heard someone call out, "submarine". I went back to the depth charge racks and left Varnado to continue charging. When I arrived there Parker had the depth charges in the starboard racks ready and set on thirty feet. As I checked the settings myself and saw the submarine. One end of it (I don't know whether it was the bow or stern, it looked like a big torpedo afterbody to me) came out of the water then it went under water again and looked to me as through it was coming towards out stern. I dropped one depth charge without orders -- then the Executive Officer told me to continue dropping, so I dropped one more and was about to drop the third when I felt the ship run aground so I ceased dropping. All told I dropped two but I believe the first charge got the submarine and it was an exercise depth charge with grade "B" TNT and had been in the racks ever since we received them on board from the Naval Ammunition Depot, Mare Island, California, March 15, 1939. G.S. HARDON, CTM (AA). U.S.S. MONAGHAN December 27, 1941. From: PARKER, A.F., TM2c, U.S.N. To: The Executive Officer. Subject: Narrative of Engagement with Enemy December 7, 1941. When the alarm went off I manned the tube, saw it was an actual raid so I went for ammunition for machine guns. Carried a few boxes of .50 caliber up under tube two. After a few minutes Al Hardon sent me to man the depth charges. After manning depth charges the Executive Officer ordered me to carry projectiles for Gun #5, then to take in lines aft. After we were underway I went back to the depth charges and stood by. When I heard a submarine was ahead I cut safety lines, let depth charges into trap, set on thirty feet, thought that may be wrong, so asked Executive Officer the depth of channel, he said thirty feet so I set the rest at thirty feet. Then Al Hardon arrived back there. He stood by to drop them while I got the rest ready. A.F. PARKER, TM2c, USN. Transcribed and formatted for HTML by Patrick Clancey (patrick@akamail.com)

EMCON360 replied to Wrench's topic in The Pub

Remember The Simple Back Doors Utilize 32 Bit Programs And 64 Bit Programs To Preserve SF1 Function And SF2 Function The Switches Are There For Both In WIN 10 64 bit platforms I use both MUE's suggestions and G. Broers Utilites plus ENB Series MOD to keep the series alive in content and creation as I presume you do. Another Day In Sunshine Keep Tuning It .