Content count

205

Joined

Last visited

Days Won

3
Community Reputation
214
Neutral
About EMCON360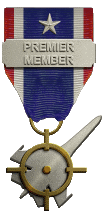 NASCAR Makes Me Miss My 72 Dodge Charger With Bored Out 318 Cubic Inch Motor Obviously Painted Super Bee Yellow With The Cool Headlight Shaders Down During The Day. Fast Runs Down 95 From Providence To New York On Weekends Days Of Old Powercars!!

Cant Wait For Flying Circus II To Come Out But More Power To The Devs Have Most Off My DLC Topped Off As It Is !!

EMCON360 replied to daddyairplanes's topic in The Pub

Houston The Eagle Has Wings.

EMCON360 replied to Skyviper's topic in The Pub

Echoes Of Chesty Puller Guadalcanal As Tanks Chewed Up Japanese Bodys In A Grove At The Mantanikau River Just Been Reading Richard Frank Guadalcanal History A Classic.

EMCON360 replied to Nightshade/PR's topic in The Pub

EMCON360 replied to Skyviper's topic in The Pub

Uneducated Man Storing Flare Lockers Again I Think

EMCON360 replied to MigBuster's topic in The Pub

So Many Things Lost I grew up with guys like Matt And Mike Gay My Farther Was a member of VFB151 And Other Squads Blue Sharks He Always Told Me Not To Steel A Squadron Emblon Of An Octupus Holding Multiple Weapons Looking Down 135 Degrees I think he passed it on 4 good discharges USN,USNR,USANG,USANGR I Would Of Liked To Have A Copy Of Those Moratai Guys.

Other Calcm Forward Robots ALCMD.bmp

ALCMB.bmpTough Sitiuation No More BGM- 109 Stiuation Control WEAPONS for GRID control AS confronted BY SOVIETSS-sx-4 DISPERSAL weapons.

I Always Thought Of Maverick To Be The Son Of Dick Bellinger The Other Navy Unknown Ace Besides Cunningham In The Vietnam Conflict And A Maverick In His Own Right The Episode With Tom Skeritt On A Sunday Talking To Maverick About The Classified Nature Of What Happened On His Dads Demise (Fictional) Fits Perfectly With The Characters Personalty AKA John McCain!

Always Something New To Try.

Last Best Plausible Situation Was O'Grady Loss In Kossovo With Gene Hackman As Admiral In UN Position Many Movies Nowadays Portray Unrealistic Scenarios And Glorify Unknown People. O'Grady Was Saved And Yes We Love Wilson The Soccer Ball From Cast Away!!

EMCON360 replied to KJakker's topic in The Pub

Reading Jutland By John Campbell Is A Good Observation Jutland Is A Massive Observation Including Gunnery And Resulting Damages To British Fast Battle Capital Ships!!

Commander Richard M. (Dick) Bellinger is one of the truly unique characters in U. S. naval aviation history. "Belly One" or "Belly," as he was affectionately known, was a one-of-a-kind fighter pilot who may have seemed somewhat of a dinosaur by the 1960's. He was a real "throwback" to an earlier era in air combat and had a notorious reputation as a "raging bull" who often seemed out-of-control. He flew U. S. Army Air Corps bombers in World War II, transferred to the Navy after the war, and flew combat missions in Korea. He was first the XO of VF-162 "The Hunters" on the Oriskany's and later became the squadron's CO.

Quick Throttle Back And Pull Some G Why? Avoids Compressor Stalls Still Love Tommy Cruise!!