Content count

62

Joined

Last visited
Community Reputation
0
Neutral
About Vegasbob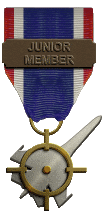 Profile Information
Location
Interests

flying, kiteboarding, windsurfing
File Name: Strike Fighters WOV engine sounds version 2.5 File Submitter: Vegasbob File Submitted: 21 Dec 2004 File Category: SF Sound Mods These are some enhanced engine sounds for Strike Fighters and WoV. If you have a subwoofer connected to your computer, these are a must have. They have a lot of rumble to them. I've also included some F-104 sounds as well. Click here to download this file

THey work but some of them need extensive extraction and ini work to make them fly. I'm going to try copying and moving the weapons folder with the latest weapons pack over.......wish me luck.

Anyone have a better afterburner sound for SF project 1. I found a cool sound from a website but the format is incorrect or something cause you can't hear it.

From what I have read over there it looks like if you buy this new sim you get Project one with different terrain and Carrier ops for ~$50. Why can't we just make a carrier in Project one work. I love project 1 but can't see the logic in spending another $50 for the "same" game.

I 100% agree. I have to disagree with John Kerry and George Bush on this. Neither candidate has given details of what the will do when they get the job. I hope the debates change that but I have a feeling it will be a bilateral smear fest. In that case, I think Bush will win, but if issues are discussed, I think it will be Kerry

I like it. Only problem is that we no longer have the money to regulate. Bush has spent us into a 500 billion dollar deficit. Taxes will have to be raised or our country will end up in economic ruin. Democrats have a bad reputation for raising taxes but they always have to pay off the republican's debts.

Now if we could get our respective candidates to do the same, we all might be able to make an informed decision........I want details.

That reminds me of the foreign policy of the US pre WWI and II. Non interference. This is the only way to stay out of wars. Be on Defense, not offence. If it wasn't for our countries meddling in foreign affairs such as the Israeli-palestinian conflict, or the Soviet-afganistan conflict, or the Iran-Iraq war, we wouldn't be the target of terrorists, and ~ 3,000 people would still be alive.

I even disagree with some of the things I hear on his show, but I would never let my kids hear it. Most of the music heard on the radio nowadays is just about as bad. I probably would not let a young child even listen to the radio until I knew they would understand that the "musicians" do not want others to act the way they do.

I'd like to say that I have enjoyed this discussion. We may be on different sides but the level of intelligence in this conversation has been very high. Most of the people I debate with are so close minded and un-informed that it is useless to talk to them. Great points on both sides.

yes both borders. I didn't mean close, but security needs to at least be on par with the airports.

I need to clarify my remarks a bit. When I said bush wants to regulate what I listen too, and what I watch, I am refering to the crack down on media. Call me a jerk, or a pervert but I enjoy listening to Howard Stern and watching naked females on film. John Ashcroft wants to heavily regulate those things. He also wants to limit what can be shown on HBO, and showtime. WTF!!!! Leave our freedoms alone. They don't want children to see and hear such things. Fine. I'm a teacher, and I would like to see parents raise their kids. Should accomplish the same goals.

Perhaps armed sentry posts are a bit extreme. You have to admit that we have no manpower on our borders. border patrol agents will tell you they are heavily under staffed. In order to help this, Congress wants to give citizenship to illegals that are already here. They will be in the system so they will have to pay taxes and those tax dollars could be used to reinforce our borders. There is no perfect solution, but cutting the tap to a slow trickle would certainly help.

Who cares about signing documents. Our troops will be staying in Iraq for years to come. The terrorists are here and in Afganistan but nobody is looking for them. Hell, Saddam Hussein was an ally in the war on terror. He would not allow any power rival to stay in his country. Now that he is gone, terrorist are all over that country. We have 146,000 troops in Iraq, but only 9,000 in afganistan.