Content count

195

Joined

Last visited
Community Reputation
1
Neutral
About Nick Tselepides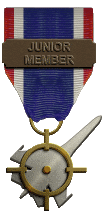 Profile Information
Location
Interests

Aviation, esp Naval 1950-1965 USN and FAA, literature, model-making, painting, writing....
Nick Tselepides posted a topic in The Pub

:) I AM BACK HOME IN aTHENS AFTER A MONTH IN CHINA. Flew in via Istanbul yesterday--still have not recovered from jetlag. But here is a poem I wote there: THE "DEN" BAR Perhaps the oldest Beijing bar, the Den is a nice place: full of the sleek loneliness and stolen money of businessmen but not expensive for its warm atmosphere. Excellent hamburgers and pretty Chinese girls and Mongolian prostitutes. From time to time a stunning Russian hooker, like tonight, when Natasha was chatting up an Irishman and I, feeling charitable, upped her stocks by telling the guy Russian girls were a thousand times more beautiful than most nationalities— a fact I believe in. A well-dressed tall young Englishman handsome like a film star, reading a novel and smoking a cigar, pretended he was completely alone like my cat does in her best moments. The bouncer, who knows me by now, and pats me on the back to make sure I come again. He surveys the room like a revolving air fan in deep Arkansas humid July evenings, and growls at the Chinese bar boys every time they do something wrong. Images of perspiring breasts, taut and upright and lemon-like, as these pretty adolescent Chinese girls brush by me. One is navel-nude and tempts me like the devil—you'd think a touch with your little finger and she'd give it all away, though the true story spells money for whatever the client wants except taboo untouchables—namely anal contact and parents knowing. All else goes. Happy hour is 7 to 10, beer is a dollar and ten cents. Three bucks for a big hamburger, and the one I had was the best I've had in my life. Women I did not have any—they are better to watch and talk to in this tropical winter weather. A French woman, 2 meters tall and long-legged, long dark brown hair, who works at her embassy, smiled to me widely and twice and winked at me but I missed my chance and by the time I was ready she was on her way out, and had gone off into the night. Having been 3 times here I am a "regular", and my passport is known to the waitresses—all polite, civilized, and not whores. Just working girls, like the other working girls who charge money for love. If you come here on the off-chance, you should expect the best but do not be surprised if nothing happens in the end. If it happens, go for it head and toes, and be sure you will survive and come out wiser. If you are a lady-- navel-nude or dressed thickly to the gills, pierced or unpierced ears--and smile, some man will catch up with you in the end and catch himself too in the process and you will have a good time. Everyone here means well and there are cases of happy marriages which started out here. Midnight, I flag a taxi down and head home, through Beijing fog and lights, to write, cut and paste undo and redo all this, delete and send to the bin, and recover it all for you, in the silence of my room, with the full moon In the sky, and with many pairs of beautiful eyes looking at me from the Den as past history. Flying home tomorrow night. --------------------- 25th Jan. 05 Beijing, China, in memory of the "Den" Bar Nikos Tselepides More soon, friends.

NC: Looks great. So you plan to raid the nearest Naval Air Station and get some light gull gray and gloss white paint and the CAG colors for your tail, right? Looks nice. I like the seat. though it will not support the weight of some guys I know--not you, I mean others... Day after tomorrow I am flying to China and arriving on Xmas day at 14.20. For a month. I will make a cartoon for you there and post it if I can. Take care, hello to Cat and the cats, and Merry Christmas shipmate. :) :) Nick

Nick Tselepides posted a topic in The Pub

:) :) I wrote a poem which I can also dedicate to you all. Leaving for China for a month on the 24th of Dec. for work for my college and these days are somewhat stressful for me. Will be posting from there, too. Poem follows: :) FRUIT AND STUFF (after a poem by Robert Peterson) New flowers on my balcony flowerpot Red this time, name unknown. Not like geraniums Not like any other ones I know. This is the time of year of nuts and cake spices Vanilla and cinnamon Oranges, apples, mandarins, Ginseng and chocolate And yes to Oriental perfumes No to daffodils, and no to tea. Peanuts won't make the grade But almonds will. Chicken for dinner Seems gone forever and mint Colors all plates. Bells have turned Small and golden and hang In plastic from the tree. The pine In the street is busy making new seed For the wind of February. Do candles We light at night speak to each other? With restraint, 6-star brandy brings An ambience to the room: little secrets We never told each other are revealed. Yesterday, by sealed orders, I banned All roses from the house as insipid. Today I open the door wide to what will not terrorize. That is you, my dear wife, and whatever flowers And spices you still carry in your bags. :) Nikos Tselepides Dec.18, 2004

Great NavyChief. Hope it works out fine. Take it one step at a time with the games and reboot after each install. Gald for you.

Nick Tselepides replied to navychief's topic in The Pub

Well Navy Chief, It was a long wait for us and we are glad to have you back--that you are modemed in sound and true, it calls for a celebrattion-- a pic for you: These are Naval Aircraft waiting for you to fly them, buddy. Cheers PS: I may be going to China for a month with my work soon.

Nick Tselepides replied to navychief's topic in The Pub

Navychief, Good to hear from you and that you have been settling in. We miss you here. Hope you sell the house soon, friend. See my posts at simhq about my new job, please, and one titled "This Was Hilarious". Nick

Nick Tselepides replied to Nick Tselepides's topic in The Pub

Dutchy, If you're over 18, it is time you got yourself a girl. See what it is like, and get some experience... Girls/women can be a boon or a disaster, or both from the same girl at different periods. Thing to do is not marry too young, and while courting, do not let them get the upper hand. You can achive the latter by the simple expedient of not being submissive and making her believe you see many people socially, so they are always a little jealous and cautious with you. That keeps them checked. How to make them believe you are busy? Here: (phone conversation) W: I called you last night and did not find you. You: I was busy W: Oh yes? What were you doing? You: That is personal business matters and I like to keep it personal, please. (This way she knows she cannot get away with that question again in the future, and you are telling her it is none of her business in a polite way). W: You did not call me when you said you would... You: I hate phone slavery, you know...If I did not call, it means that must have been busy, and I am not they type to call on command, you know... (This take care of "Phne me 3 times a day nightmare problem) etc etc in that vein... In my experience, that sort of guidleine works like a miracle, as you either get rid of a bug (and you can soon find another one who is easier to deal with), or she succumbs and steers away from what you do not like. Cheers....

Nick Tselepides posted a topic in The Pub

Does your wife ever complain about your simming? Mine does not, luckily. On the contary, sometimes she encourages me to go to the PC so she can watch a film on TV. We have totally different tastes about films we want to see on TV--she wants fast police action or fantasy or magic and ESP movies--all genres I cannot stand--and I like social, history epics, westerns, documentaries, novel-type, and the like...

Many thanks for the advice, Tuff. Will do as you suggest.. Nick

Hi guys, I plan to install LOMAC. What are the basic steps, add-ons, ptaches I need and in what order do I do what... I have the CD the game as it was a year ago or so. Thanks...

Nick Tselepides replied to VVanks's topic in The Pub

Well, I always say what I truly think, and I think this color is horrid. Cold, tiring for the eyes, and the white lettering contrasts too much with the blue background. The older colors were warm and inviting--these make mefreeze and shiver... And I wonder if an RAF guy is behind this, as this background is what they call "RAF blue". It looks better on uniforms than it does here.

Nick Tselepides replied to navychief's topic in The Pub

Navychief, How can we do without you, buddy? Hurry up, stop kidding, and come back--we will miss you here. Nick Hope the new hosue is coming along well....and that you sell the old one quick.

Nick Tselepides replied to Nick Tselepides's topic in The Pub

finiteless, Yes, many similarities between us. As you say, if it feels right, why not? That remindes me what Robert Peterson told me once when I was 22 or so and had doubts about some things: "Nick, follow you heart and mind always--do what you feel like doing". Robert is a California poet and a nice man. His advice stood me in good stead eversince. The alternative would be not to do what you feel like doing, and wind up frustrated and suffering needless psycho-effects. Where do you live, by the way?

Nick Tselepides posted a topic in The Pub

"Tall, strong-ankled and sunburned, the daughters of Calfornia drive with tennis balls into the heads of reluctant humanists the unhappy realization that Nature is still stronger than man." :D Thus wrote Kenneth Rexroth, a California poet, in a poem. It is still true. You only have to look at what the recent typhoons did to Lousianna to confirm that. Or, at how a man looks at a passing provocative blonde who is beautiful and sexy-looking. Both observations confirm it.