Content count

139

Joined

Last visited
Community Reputation
0
Neutral
About arf16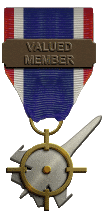 Profile Information
Gender
Location
Interests

Aviation, crew (rowing), military, Cavaliers and Wahoos
I saw this on another board and I think you guys would appreciate this: http://abovethelaw.com/2009/05/quinn_emanu...eservations.php

arf16 replied to column5's topic in The Pub

9-9:50 am: American political tradition 10-10:50: Calculus II 11-11:50: Physics 12-2:45: playing solitare on my laptop 3-3:50: computer science exam zzzzzzzzzzzzzzzzzzzzzzzzzzzzzzzzzzzzzzzzzzzzzzzzzzzzzzzzz

arf16 replied to column5's topic in The Pub

57% dixie. Raised in Northern Virginia, where people go through great lengths to distinguish themselves from the rest of Virginia, yet my high school's rival was named after Robert E. Lee. Go figure

arf16 replied to commander's topic in The Pub

One of my best friends here at UVa is doing exactly what you've described: Air Force ROTC and Aeronautical Engineering. The engineering school here may not be as prestigious as some of the other schools mentioned here like, such as Purdue or Embry Riddle, but being able to say you went to a school like UVa carries a lot of weight. My advice is to find a school that you can actually see yourself living there for four years of your life. The ranking of a university's enginieering program doesn't really mean that much until you reach graduate school. All of the schools you are looking at right now are good schools for what you want academically right now, so now you need to see which one offers you the most outside of the class room.

arf16 replied to Silverbolt's topic in The Pub

arf16 replied to Dave's topic in The Pub

Isn't this what we have lazer cats for?

arf16 replied to Fates's topic in The Pub

Yes, I think they're delicious. The person below me played a sport in college

UVa will bend the rules a little for student athletes (a category I kinda fall in) so that first-years (it's a UVa thing) can bring their cars. But any where you can't get to on your feet here you can to by bus for free.

I drove a 1998 Subaru Forester, but Charlottesville's laws prohibit first-years at the university from driving within the city limits.

arf16 replied to SayWhatt's topic in The Pub

We do a lot of running for conditioning for crew, so we also run into this problem occasionally. If you'd like to stay in shape while recovering, try using an indoor rowing machine (rowers call them ergs) instead. It works about the same muscles used in running, as well as some others, and is zero impact. I hope this helps.

arf16 replied to whiteknight06604's topic in The Pub

It's not quite as adventurous as some of the previously mentioned omlettes, but I enjoyed mixing in some onion and garlic jelly into mine.

arf16 replied to Longestpants's topic in The Pub

Lynyrd Skynyrd- Free Bird White Stripes- 300 mph Out Pour Blues (or almost any song from the Icky Thump album) Santana- America

arf16 replied to column5's topic in The Pub

Thanks, I almost didn't put the Beastie Boys in there because some people consider them old school hip-hop.