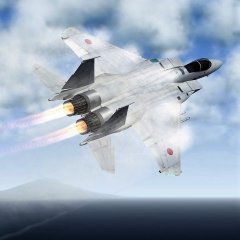 ---
Similar Content

By JosefK

Wondering where the best place is to post this Naval News article is.  Hoping it's here.
First, recently I posted here a SF2 missile file that is the Long Range Anti-Ship Missile or LRASM.  It's intended to provide a long-range stick - like over 300 miles - to deal with modern warships.
With that, this might interest us all:
The whole article is worth a read.


By JosefK

AGM-158C LRASM by @JosefK
This is a data + skin mod of the AGM-158 for the C model, the Long Range Anti-Ship Missile or LRASM.  All based on @FastCargo's AGM-158 JASSM for the anti-ship missile variant.
It's worth noting has a service start year of 2018 and is assumed to stop serving in 2050.  Also the LRASM has a range of over 600 km/300 nm.
In Real-Life/RL, the LRASM has only been integrated with the B-1B and the F/A-18E/F Super Hornet but the intention is to make her work with the F-35 and vertically launch from ships.  US Navy (USN) and Royal Australian Air Force (RAAF) only customers so far, but Sweden, Australia, the United Kingdom, Singapore, Canada and Japan are likely customers also.  To read more, go here: https://en.wikipedia.org/wiki/AGM-158C_LRASM
Feel free to report any bugs.  This is my first serious weapons mod effort.