Content count

865

Joined

Last visited

Days Won

19
Community Reputation
1,202
+1000 Reputation

About gterl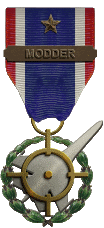 Yes, slow but steady progress...sorry but currently holiday time. - Coastline finished, major rivers outlined - Major cities 'marked' on the German side - without Holland - Majority of tiles done - but still missing: railroad tracks, train stations, special tiles (like landmarks, special features, etc.) rgds gt

12

Past Diksmuide I'm now directed to Ypern...

10

Working my way south from Nieuwpoort along the Yser canal and the flooded areas.....tile by tile...what did I start and why??? PS: Red stuff is still wip WIP

Yser canal and Nieuwpoort...well, what's left of it

11

To all of those that follow this topic.....help is needed pls. I'm looking for LOD's for the terrain, e.g. static ones. I've searched here in the download sections and within the various terrains...couldn't find something suitable - Terraced houses, esp. for south England - Dover Castle - Heavy mortars. I know we have field guns...how about mortars? - Angled harbor walls (like the one in Dover) If you've something I would be most grateful. I know it's a bit early in the development stage...but who knows thx gt

Yes seaplane bases are a real option/possibility In the meantime...added little lakes and 'wet' fields (shimmering in the distance)

Part of England will be there..south coast..Dover, etc.

Now we're talking.... still a long road

11

Havent started yet with the targets. So this is just a test with a coastal town...

10

Still working on coastline from another angle

Guess you're going to love this - New tiles (mix of Caporetto, old Flanders from Edward, etc.) - More tiles - Corrected locations of the towns, cities, etc. - Frontline +/- 1917 ..stay tuned, will take ages!!

14

Good question! Sadly I've never had the opportunity to fly one of these aircraft in real life. Flown many types, but not WW1. I guess ultimately only someone who has flown them might know.