Content count

664

Joined

Last visited

Days Won

1
Community Reputation
13
Neutral
39 Followers
About NGHENGO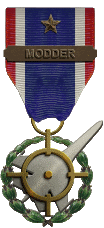 Profile Information
Gender
Location

Berlusconia near Topolinia (Mickey Mouse City)
.... Try to start a online session but we completely forgot how to. Ah, we are Italian, can anybody remember ID(io)T Team and our MB-339A?

NGHENGO reviewed bobrock's file in Harriers

NGHENGO replied to gterl's topic in Italiano

Bel lavoro....Era tempo che un Italiota lavorasse a qualcosa di nuovo. Bravo!!!

Segue questo forum...... Buon Natale e....Felice...Anno Nuovo!!!!!!!!

NGHENGO replied to NGHENGO's topic in Italiano

Pochi ma buoni mi pare, io sono della vecchia guardia e.......Sono passato al "Lato oscuro" ma quattro chiacchiere le possiamo ancora fare......ID(io)T Team vive ancora in qualche modo Mauz

Toc toc!!! C'è ancora qualcuno che segue questo Forum? Vediamo chi siamo?

Very very very good you did what i started few years ago but i had too much problem of spare time to complete..... http://combatace.com/topic/60560-parlando-di-bagatelle-e-facezie/page-3?do=findComment&comment=460299 Mauz.

Noo dai che facciamo delle competizioni a punti poi? Niente Bum bum.....

Oh o ve la ributto lì.....Ma un installazioncina dedicata di SF1 con modelli nuovi su cui fare qualche "Giretto" in Multiplayer non interessa proprio nessuno? Mauz.

L orpheus lo aveva fatto StevrS non ricordo se lo a veva ancje dsto alle masse

NGHENGO replied to Spitwulf's topic in Italiano

Che dire, io ero presente!!!!!!!!! Io che sono dell'ultima generazione che ricorda la TV in B/N e che da piccolo ha vissuto con emozione l'epopea "Apollo" dall'esplorazione lunare fino a quel magnifico episodio di distensione che fu la missione Apollo-Soyuz devo molto a quest'uomo, il primo "Extraterrestre". Sapete della mia passione per la musica no? Quindi....Vai Frank, the "Voice"!!!!!!!!! Fly me to the moon Let me play among the stars Let me see what spring is like On a-Jupiter and Mars.........