stevechester
JUNIOR MEMBER
Content count

71

Joined

Last visited
Community Reputation
0
Neutral
About stevechester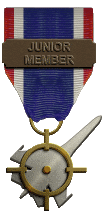 stevechester replied to Dagger's topic in The Pub

local news was so rattled this morning that one of the anchors kept saying the gunman was armed with a 9mm and a 22mm handgun. Really a mess here and things are very confusing now. All I know is that the police said that they questioned everybody in the building at the site of the first shooting and I doubt that because the son of a friend was sleeping 4 doors down from the first crime scene and he was never questioned. He slept thought it all, I called him about 8.00AM and told him to stay put until, I could come and get him. This is not the first murder at this college on the first day of this semester a police officer was shot and killed on campus. Va. has a very liberal concealed weapons permit program. If you have never been in trouble almost anyone can get a permit and carry a concealed weapon, but not on VT campus were guns are forbidden. several students voiced concerns about being trapped with no means to protect themselves during the shooting the first day. VT did not change their gun policy and now this happens.

Thanks for the fast reply; I thought it was something I had messed up. After that many days without one, I just needed my CombatACE download fix, but take your time. The doc's fixed me up with plenty of pain pills so I?m good to go for at least a week until I have to check myself for detox. Love the site and thanks to all who make it a must stop on the sf/wow trail

I had to spend the last 5 day in the hospital. When I left everything was fine, now I get this message when I try to download any files There appears to be an error with the database. You can try to refresh the page by clicking here. Error Returned mySQL query error: INSERT into IVBfiles_downloads ( m_id, member_name, downloaded, file_id, file_name) VALUES ( '312', 'stevechester', '1135961768', '1874', 'KA-6D Intruder' ) SQL error: Can't open file: 'IVBfiles_downloads.MYI'. (errno: 145) SQL error code: Date: Friday 30th of December 2005 08:56:08 AM We apologise for any inconvenience I have downloaded from this site many times before, can anyone help me, please Steve

USAFMTL I have used one of your old Campaigns, Burning Sands II, to modify it into many campaigns, france/england etc, but the one thing I cant figure out is how to change is the ground forces When I add tanks or change the nationality or the type of the tanks that are in the campaign no ground forces for either side shows up, checked time, dates and everything I can think of. Can you think of anything? Also with the 5th FIS F-106 out we need a very flat snow covered terrain with nothing else on, so we can play Minot AFB

watch out for them there "snow snakes"

then there's the question. Why not Minot?

once again i must send out a great thanks to the modding com, you guys (and you know who you are) made one heck of an airplane, also if this is beta then i best the finished product will be great. btw i flew my first ever a/g mission with your a/c.

i renamed the B-29 to KB-29(tanker) and skinned it with the all metal skin. then i removed the weapons from it and wrote a mission where there are no bad guys and tried to take up the position that one would have to have to refuel. i have yet to "refuel" but it is fun trying, and escorting it is also a blast. i am going to find out the weight of the fuel the KB-29 carried and place it in the bombbays.

stevechester posted a topic in The Pub

Just a heart felt, THANK YOU, for all the fine things you have done for this game.

Great!! saw on another forum that winter mountains are being worked on, i've modded these mns so that there are winter and jungle mns. my question is when using this terrain in the create mission, the mission always starts on the ground. is there any way to start in the air using this terrain in the create mission?

cant get into any of the 3 downloads sections that have downloads.

i can download from the recent downloads but just can't get into the download section.

still can't get into the downloads, everything else seems to work.

stevechester posted a topic in The Pub

I can't get into the downloads, get "this page cannot be displayed", been like this for several days.