Announcements

Can you lend a hand?  GET STARTED TODAY
Content count

66

Joined

Last visited
Community Reputation
0
Neutral
About Wellsprop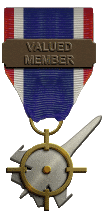 Hi, I am making an aero team and I need another pilot for either wing or lead email if intrested wellsprop@live.co.uk

Hi all, I would like to know wether anyone would like to come to a virtual AeroExpo on either the 25th 26th or 27th of June 2010 using FSX multiplayer. It will be at Wycombe Air Park/Booker (EGTB) come to my website and have a look. http://wellspropsfli...irtual-aeroexpo AeroExpo London 2010 http://www.expo.aero/london/ There is not much to that post at the moment because I dont know wether there is any interest....I really hope there is! Regards, Ben. P.S. I'm sorry-and embarresed-if I posted this in the wrong place I just couldnt find something marked multiplayer.

Thank-you for your comments I am know unconfused :)

From what I have seen and heard there are some major problems using it with FSX but it does work (I think)

Hi all, I would like to know if Britain does combat air patrols or wether they just do intercepts. Anyone know??? Regards, wellsprop.

Wellsprop posted a topic in The Pub

Hi all, I have just created a new website it is for organizing BIG events on FSX multiplayer and to make the events big we need lots of members, so I am asking you to come along and join then we will have a massive flying meeting on multiplayer. Here is my site address: http://wellspropsflightsimming.webs.com/

Hi, Me and my mates think that one of the aircraft missing from FSX is the Grob Tutor me being an air cadet and a couple of my friends being RAF pilots who are currently learning to fly thin kthat it would be awsome to have one that has a decent virtual cockpit and good handling. So if anyone out there is good at designing flight sim aircraft that is your challenge.

try using a longer and or harder spring......u can buy them off ebay really cheap

Hi, I have been wanting to use a LAN connection on FSX multiplayer and it wont work. I create a session and it doesnt show up in my mates multiplayer lobby. its driving me, and him, crazy please help me!!! thanks

HELP ME PLEASE!!!!!!!!! I have got my X52 and its amazing i dont think that there is a deadzone, although i do have the X52 pro. HELP ALL the buttons on the stick have a mind of there own and they very rarely work or they are constantly on!!!PLEASE HELP!!!thanks.

Im have ordered mine and it should be here tomorrow. I CANT WAIT!!! so i havent tested it out yet but i have used them at other places they seem to work fine there when i get mine im gunna giv it 1 test then, if im not satisfied i will make that mod. thanx for the info.

Recently i flew a RAF Grob Tutor and I loved it so much i decided to download a FSX one and i have looked all over for a Grob Tutor (RAF or civi) and i havent found one model which has a decent virtual cockpit IT IS SO ANOYING!!! If you have one or know if there is a download (payware or freeware) please tell me. fanx.