Content count

3,566

Joined

Last visited
Community Reputation
250
Good
18 Followers
About Viggen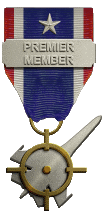 Profile Information
Gender
Location
Interests

Aviation, flying, modding, cars
Ah Mobius 1, a classic. Very interested in your F-22 projects.

Every one of us here has a mod manager already: a brain and the read me!

Two seater looks like a real gem. Looking forward to taking these for a spin.

1

Good looking skins and I like the backstory for the Iraqi aircraft! I'm sure after they were withdrawn, Iraq held on to them as airfield decoys, and most were destroyed by allied bombing during the Persian Gulf War.

Great! I've had ideas in mind for this terrain ever since you first posted screenshots of it.

Thanks for the new skin. I actually just finished listening to Red Storm Rising as an audiobook last week. I've read the book a million times before. Frisbees of Dreamland is a great chapter.

After something close to four years, I'm in a position to play SF2 again! Finally off of laptops and on to a desktop. Nothing fancy, but it plays the games I want it to, so no complaints there! Grabbed the SF2 Complete Edition and no issues running on W10 here. After a quick intercept mission in an F-4F, man, this series is like riding a bike, you never forget how. Looking forward to catching up on the many mods I've been missing out on flying or blowing up. Years of looking at everyone's screenshots telling myself, "One day you'll pick this up again." As always, thanks to the modders for their continued efforts and to the CombatAce staff.

My current computer is on its last legs and I fully intend on playing SF2 on a new one. This is a very welcome addition, especially when I'm unsure of where all my installers are.

Viggen replied to Skyviper's topic in The Pub

Well the majority of the Army's pilots are Warrant Officers, not Commissioned.

I haven't flown in this game for a while now, for hardware reasons, but this is still a mod I've looked forward to seeing released. Congrats to the Mirage 4000 team! This certainly will be one of the first downloads when I'm back up.

If only there was a way to bring Snoopy back. Yeah he never fired the smoke rockets and all too often was shot down, but I can't be the only one who missed seeing that little O-1 orbiting a tank battle.

Oh man seeing those RLBs brings me back to Kandahar five years ago! If you're interested in making some different versions, I should still have a few pictures for reference.

Great read. Ever since I read Red Eagles I've enjoyed reading pilot's perspectives of the Flogger family.