Content count

3,534

Joined

Last visited
Community Reputation
217
Good
17 Followers
About Viggen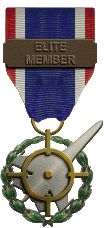 Profile Information
Gender
Location
Interests

Aviation, flying, modding, cars
Viggen replied to CrazyhorseB34's topic in The Pub

It's basically an unwritten rule that if you're in the US military, you're gonna draw a dick at some point.

Viggen replied to Wrench's topic in The Pub

Yeah happy birthday you crayon eaters!

Viggen replied to Erik's topic in The Pub

Volvo S60. But if I was gonna tell you my real suggestion: Porsche 991.2 Carrera 4 GTS with rear seat reinstallation.

Viggen replied to GunnySonics's topic in The Pub

That's a good one. Hope there's more movies about the Soviet-Afghan War out there. Has anyone said Strategic Air Command yet?

Good selection there! Clunk and a Vulcan. Didn't know there was a Vulcan on display in the US. Thanks, Wrench!

I gave up faith that we'd ever see a Lavi in SF2 a loooooong time ago. Glad I was wrong! Can't wait to fly it.

Viggen replied to Skyviper's topic in The Pub

A fuck censor 'eh? Funny! Actually reminds me of a day last year when I was still in the Army. There were kids on a school trip visiting our hangar. We were doing a 100 hour on one of the Chinooks. Guy drops something on the aircraft. Instinctively I'm about to ask "What the fuck was that?" but the kids were in my peripheral and I ended up asking "What the fffffruitsnacks was that?" EDIT: Or not. Appears the fuck censor is gone. Well, story is staying up!

Well, now it's on the eventual purchase list.

Viggen replied to Skyviper's topic in The Pub

Yusha Thomas is funny as hell! The comedy skits and all the shorts made by post-9/11 vets are on occasion just too real. But it's great. I swear I saw all my 1SGs do this at some point: I was the "I hate my life guy" I never drank more than two beers on work days.

2

Viggen replied to Nesher's topic in The Pub

I'm surprised it took this long, to be honest.

Viggen replied to daddyairplanes's topic in The Pub

So long as they don't have a general named Alexseyev, NATO should be fine! Anyone know the status of MV Yulius Fucik? BTW, not impressed with the trigger discipline...

Viggen replied to Skyviper's topic in The Pub

Something tells me the Viggen would be a challenge!

No, thank you, Erik for your continued efforts on this website.

It loads faster than the old version on both my computer and phone, that's a huge plus! Would it be possible to bring back the option to have different background color? Perhaps just a darker option?