Content count

78

Joined

Last visited

Days Won

1
Community Reputation
1
Neutral
About A6Intruder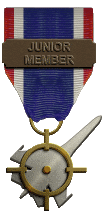 That could`nt be the problem. I run FE1 perfect under Windows 7. Best regards

Could this maybe helpfull? Found this at subsim: IMPORTANT! If you intend installing over any previous version of JSGME, you MUST disable all enabled mods first. Not doing so will corrupt JSGME and hence your game. Once you've disabled all mods, you can install the new version over the top of the old version and resume using as normal. If you like to read in his threat: http://www.subsim.com/radioroom/showthread.php?t=173324 Best regards PS: Using his last version on many games including FEG on Win7 without any problems

Find it here: http://www.users.on....ucts-jsgme.html Uploaded with ImageShack.us Best regards:salute:

Thats a beauty. Great work as usual. Looking forward to a Release! Best regards

Great work! Very appreciated. Please give us more. Best regards

Thanks guys for your replys. I thougt Jan Tumas Terrains were complete. That will be the problem. Best regards:salute:

Hi Mates, after some weeks of hunting Ships in Silent Hunter 3, i am back at the skies of FE. Of course i found the outstanding work from Jan Tuma. But i got the above problems which i could not understand. I did the installation with the enabler into the Terrain-folder. In Single mission if i choose Vogesen or Flanders i get an CTD. Anyone with an idea? Best regards and thank you in forward for your response!

Great work! Thanks for releasing! Best regards

Same here. Works without any problems. No compatible stuff. Best regards

What little you have left of sanity??? You, especially you, should be much more sure of yourself!! I only say Sopwith. You are also a great modder !! Best regards PS: I did understand what you was talking about. PPS: It is a shame that there are guys out there who do not use it!!