Content count

58

Joined

Last visited
Community Reputation
1
Neutral
About bruceD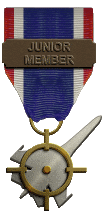 Its funny I used to be over at SimHQ almost everyday, but it seemed slow lately so I thought over here it might be a bit more lively. I think it was Lima33 I used to talk to all the time, as he was very helpful. I've also seen your very active here as well, so thanks for taking the time, I appreciate it. I only wish the Flight forums were as active as they used to be. Nice part is I can still get shot down almost as much as I used to ! If I redid the key map in Word, do you think it would be helpful to anyone ? Most of the ones I see are all just in either acrobat or just Jpg's, which don't seem to print very well.

I looked up here and elsewhere and found a few, but they print up terrible. Is there one in Word or something that looks better ?

The music is great , don't get me wrong, but it is a bit loud. Are there modified files to make it less loud? I modified the Splash drumrolls . I don't want to infringe upon copyright laws here, so If these are wrong just let me know right away. Splash.wav

This looks good,and I have it installed now, just updated video card to a 1050TI 4Gb with my CORE I5 2500K 3.3G 6M with Win7 64 bit. I wonder If it would run Ok ? Right now in large formations I still notice a few stutters, but not too bad.

I just updated my video card to a 1050TI 4Gb with my CORE I5 2500K 3.3G 6M R from a 560TI video card with only 1Gb. I got IL-2 1946 and I've heard it runs better with OpenGL, but when I run it seems to be stutterless with Direct3d or DirectX and stutters quite a bit especially near the ground with OpenGL. I'm not running too high only 1680 x1050 x32. Should I just run it in Direct3D or are there some changes I can make to OpenGL to make it run better?

I just tried the demo of Rise of Flight, but getting the joystick right is a pain. Graphics are good too. I saw Canvas Knights here and it looked interesting even though I never heard of it. I have Over Flanders Field which isn't bad. I may try IL-2 1946, it looks like a bargain for what you get. Never heard of DCS world though. may try Flying Tigers Shadow over China. I also have Rowans BOB 2, but all the bombers flying really kills my FPS.

My PC is about 7 years old CPU INTEL|CORE I5 2500K 3.3G 6M, 8Gb of System memory running Win7 64 bit but just updated to a new 4Gb 1050Ti and was wondering what Combat flight sims I could run now. I have the box version of Flanders fields and First Eagles. I was hoping to try Rise of Flight and maybe some of the IL-2 series. Also If I get them on Steam do they run slower from being online? Old simmer hoping to get back into it. Updated mostly to run Assetto Corsa better, but I did flight sims ages ago including Red Baron Any suggestions would be greatly appreciated.

OK Thanks for the rapid response. I think I'm enjoying this more than Rise of Flight. The AI is really good. Never had so much fun getting shot down. Its also nice to know I can do a deadstick landing without instantly dying when I get close to the ground. Amazing amount of bullet holes in my plane too. Those Fokkers really fokkered up my SPAD. I'm in the process now of getting everything I need to mod it up. The balloons blow up very nicely as well

Yes running Windows 7 64 bit.

Just really started to get into this, haven't really modded it at all. Last night I was flying single missions, and after the mission was done and I was left crashing into the ground I hit escape and I got what looked like a screen, but it was all garbled and looked likea lower resolution. Anyone ever run into this at all ? Strange part was I somehow reflew the mission and it worked fine again. Running at 1050 x 1680 x 32, which is my native screen resolution.

I did read it, and If you notice I'm one of the people in the last part of the thread. I figured If I didn't load anything at all for a few days , I should be all set. But thanks for the link anyways, but I did read it and quite a few others as well, before I asked.

Thank you to someone, it now started working again Thanks Erik !

I downloaded 4 files the first day i joined and now haven't been able to download anything for 2 days, just wondered why.

I wasn't sure what was going on, as I downloaded 4 files yesterday. Went back in today and downloaded 1 file and was told I hit my limit. This must be the 1 file a day you were talking about. BTW Erik this is really a great site. I've been over at SimHQ since Red Baron and Grand Prix legends was out. I just recently discovered First Eagles 2, and it seems just as moddable as RB was, so I have lots of catching up to do. Great site and a special thanks goes to 33Lima, as he has been most helpful , both here and over at SimHQ.