Content count

96

Joined

Last visited
Community Reputation
14
Neutral
About sixstrings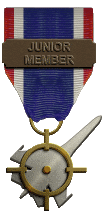 Profile Information
Gender
Location
Interests

WWI and WWII history,Aircraft history
Just got into the SF2 series and like it for a jet sim.Still mainly into WWII air combat sims (some pretty old ) but the market is thin. Got into SF2 as something different and really like that it can be modded. Some of my favorite air combat sims were a trick just to get them running with win 10. Will keep them on win10 os and get another pc for win 11 if need be. Regards,Scott

Thanks Guys. Will try and be a regular around here. Regards,Scott

Great to be here and just getting started in Strike Fighters 2 ! Only into moddable air combat sims , and this fills the bill. Not perfect,but what is ? Always been into WWI and mostly WWII era aircraft .Started with CFS1 and still big into CFS3 ,also IL-2 1946. Wanted to get into jets as something different but not too complicated like Falcon 4.0 BMS ,but also not arcade like either.Once i get use to to flying and surviving stage ,then i can maybe start adding mods .That is one of the fun things too. Have 11 installs of CFS3 ,2 IL-2 '46 ,FS-WWI ,EAW, FEG and now the SF2 series. Really liking this sim and only wish i pulled the trigger long ago when it first came out. Better late than never ! Regards , Scott

11

Just getting into RoF and find it very interesting. Been into CFS3 and Il-2 1946 for a long time and wanted a break. Find RoF a good combat flight simulator and challenging to boot. Now to get more aircraft as they are on sale now. Thanks for sharing as it really got me to try it out. Learning all i can about this era. Not that expensive when aircraft go on sale and find it totally immersive . Thanks again !! Regards,Scott

Have 9 installs of CFS3 and my favorite version is the CFS3-BoB. Enjoy MAW also and work is being done to expand it to 1943 very soon. Don't play online but may give it a try. Enjoy Il-2 '46 and have several installs of it too as they are the best at what they offer for a diehard combat flight simmer . There has been a resurgence of interest in MAW at SOH. The best way to download it is the all in one link. http://www.mrjmaint.com/CFS3/

sixstrings replied to Fubar512's topic in The Pub

A life cut way too short. Sad to hear. RIP

Now into Il-2 '46 BAT. With over 500 aircraft from every era it covers it all pretty well. From the WWI aircraft to modern jets with tons of maps ,object and more. For more info check SAS website .Best of all it's free. How cool is that ? Very easy to install just make sure you read the manual before you install .here's the site http://www.sas1946.com/main/index.php

My first pc game was Doom and still love it.Have a lot of combat flight sims but CFS3-(9 installs) and Il-2 '46-(3 installs) i play the most, plus have tons of backups on a external ssd. Backups are necessary when modding sims. Tons of dvd's too (call it backups of backups ) .

Forgot to mention. The total size of the sim is 62.6 gigs . Quite large.

Sorry for the bad link. Don't know what happened. Here it is again http://www.sas1946.com/main/index.php

Let's try this again. http://www.sas1946.com/main/index.php

sixstrings posted a topic in The Pub

B.A.T. has been released for Il-2 '46 . Think of it as CUP on steroids, bigger and better and far easier to install and update.Took me about 30-40 minutes to install completely . Downloaded took some time as it is HUGE in size but worth it. Every era of flight is covered with over 500 aircraft,tons of objects , maps and so much more and all for FREE.How neat is that ? Been testing it out and all i can say is wow!! Awesome super-mod !Thanks Hanger 19 Team. To find out more and get download links visit http://www.sas1946.com/main/index.php Hope this helps, Scott

B.A.T. is now available for Il-2 '46. Replaces CUP and is very easy to install and update. Downloads are big and the sim is big. Every era is covered with over 500 aircraft tons of objects,maps and more. Took longer to defrag than to install. Down loads took several hours(lost count). To find out more about BAT and download links can be found here http://www.sas1946.com/main/index.php All for free to boot!! Great job Hanger 19 Team !!! Hope this helps. Regards,Scott

sixstrings posted a topic in The Pub

Really enjoy this site. For the most part friendly people and layed back discussions . Try and stay away from the polarizing threads in the political forum and wish we didn't have that here.

Sticking to just a few has its benefits . Have trouble remembering all the key functions of all the sims i have. Limited in time also. Just enough time to get some single quick missions in a few sims. Very interested in WWII so my options are limited. CFS3 and Il-2 '46 are my go to sims in their modified form. I have too many to chose from but i keep going back to the WWII era. Just getting into WWI now after a long time away. Just reinstalled OFF BHaH and like it a lot.Can't wait to get WOFF-UE and the new WWII sim by the same team later this year, Oh what joy !!