Content count

41

Joined

Last visited
Community Reputation
0
Neutral
About Beta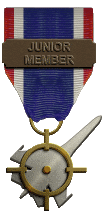 yah yah.. :P hey did you ever git my email yojimbo??

Hehehe - gotta luv the titanium tub! The wait will be worth it! SOOOO much nicer than the demo - 100x better A-10 experience! :D

HAHAH - ENJOY your Sunday!! I'm loving every minute in my HOG! :D

Hey, can we get the REAL cards if we purchased LOMAC already?

I drove 200 MILES round-trip yesterday to get my copy...and I'm LOVING IT!! :D

ATI 9600 Pro all the way man - no bull. ;)

Here's the default CO-OP A-10 mission: Hrmmm - targets! ;) Ready to ROLL: Systems Check: Ready to Take Off! UP, UP, and AWAY: A convoy rumbling around: Target LOCKED! OH CRAP!! WHEEEEEEEEE: What happened? I HATE SAMS!!!

hehehe - I made up a quick mission just for fun: Hrmm, until my ride arrives I think I'll hunt some A-10s! Sorry guy, your ride is toast and so are YOU! MUHAHAHAHAHAHA - :P

Here are some screenies of the multiplayer loadout for A-10: END RESULT: B)

Muhahaha - yesterday, I called the local EB Game store - they didn't get ANY copies of LOMAC! So, I called a friend in St. Louis and told him to hunt it down. After work, I drove 200 MILES round-trip to EB Games in St. Peters, MO and got my copy! Total time from leaving here till I was playing was about 3 1/2 hours. This game is AWESOME!! The frame rates are excellent on my system, and the A-10 flies GREAT!! :D I have already flown multiplayer with my buddy, we had some issues at first, but it turns out you have to set the Speed to 56k for co-op to work correctly over the internet. Here are some shots:

Because everything changes as the game progresses....beta 5 (demo) had effects they were using at the time. Beta 14 or whatever MrMudd was using had effects they were using at that time. I bet the game we get has even different effects!

Nice PICS! It IS amazing how big these aircraft are these days compared to the older generations!

Hell - if I had a job that payed something, I WOULD! You're doing an awesome job and I admire your commitment and dedication. <SALUTE!> I just upgraded from an old AMD 1Ghz to a 2.4Ghz Intel with HyperThreading. New motherboard, 1 gig of new ram, and CPU cost me $451 bux. I used all the old bits I had to complete the system and it ROCKS - still need a new video card though! I run it at 3Ghz no sweat, I've had it up to 3.4Ghz but that's a bit too high for stock heatsink/fan. ;)

I think I'm going to be asking Santa for a TrackIR this year! MrMUDD - you need an Intel CPU with HyperThreading! I was flying a mission that was very taxing and I didn't even notice I had hit the RECORD key! But, I had it set to capture at 640 resolution. Dang big movies anyway like you say - ended up with close to 4gigs recorded in 10 minute sortie. Keep those videos coming! :D

FRAPS captures the action as it plays out, so what you see is how he played the mission. As far as I know, when you play a track back you can only change viewpoints/camera angles as in the demo - no trackIR there! When you have labels ON, you'll see labels for friendly and enemy.