Content count

28

Joined

Last visited
Community Reputation
12
Neutral
About Jara4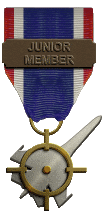 Good job, BB. Looking forward for release.

BH&HII Pilot Log Editor v 0.9.1 released, download available here . Updated for BH&HII, revised transfer function, small fixes (terms and names). Enjoy.

@Mortuus, sorry to reply so late. I have just tested the transfer function and it works well. Does anybody here encountered the same problem?

Yes, they should be the same. You can disable the scenery improvements mod in JSGME and use the mod included in ME - select option that fit you best.

The answer is simple - you must use the "exe" version. That is why I have created this version. Just for your information - the exe executable is the same as for WOFF UE Mission Editor, i.e. w/o any malware.

WOFF BH&H2_Mission_Editor_Java.rar View File WOFF BH&HII Mission Editor v1.0 - "clean" Java application for editing WOFF missions. Submitter Jara4 Submitted 05/17/2021 Category Modding Tools and Add-on Software

"Clean" (Java application w/o windows executable files) WOFF BH&HII Misision Editor 1.0 available HERE and/or HERE.

WOFF BH&HII Misison Editor 1.0 available HERE.

It is exactly as VonS stated. No worries, it is false positive warning. If you feel uneasy, you can delete *.exe file(s) and run MissionEditor.jar file directly.

@Erik, that is false positive warning, because the rar archive contains executable file calling Windows command prompt. All my files are tested by Avast AV, BTW.

@Erik Thanks for hint. Uploaded.

It is the latest, so far.

@VFC_Baxter , more info about Pilot Log Editor and its features here.