Content count

128

Joined

Last visited
Community Reputation
0
Neutral
About Miracles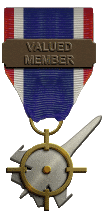 Profile Information
Gender
Location
Interests

Jogging, model kit building, Military machines, Simulation games, Related books.
I fly MiGs too in WoI and prior the 1982 Lebanon war the Russian made IR missiles are largely unreliable. But somehow I prefer missile kill than gun kill. however I do note that bombers formation tends to ignore attack on them this is probably my biggest gripe with the game

No that's not true I only downloaded then extracted the pack for Gen1 Thirdwire game

Hi Ordway I can't get this cockpit to work in WoI using the stock AI plane as the model. The Mirage factory Flogger pack is reported by both of my installed AV as having trojans. Maybe it's the heuristic being too sensitive(false positive) but I just think it's best not to take chances. Anyway When I tried to install this MiF-23MF and MiG-23MS which both exist as AI plane only in WOI I could see the cockpit but they are misaligned with regard to the runway and I can't see the 3D model of the plane itself. Any help from you is really aprreciated wouldn't want to miss your fabulous MiG-23s cockpits

Okay then it must be the heuristic scanning being too sensitive. And I thought I would ask here instead.

yea I looked but the other models can't be used with the Ordway's MiG-23 cockpits. I have 2 AV installed and both reported trojan in that MF Flogger pack. Sorry to hear about the late Mirage Factory though. So young so soon.

I looked at Orday's fabulous MiG-23's cockpits and wodnering can they be used for WoI's MiG-23? I remember downloading one and somehow I couldn't get it to work in WoI. The Mirage Factory Flogger pack contains trojans too. So it is our of the picture.

Thank you Sir! Can it be used with WoI too? I put the mod in the MiG-23M WoE folder but still couldn't pick the AC in Mission.

The used Pro stick and pedals have no guarantee unfortunately.