Content count

255

Joined

Last visited
Community Reputation
0
Neutral
About FLT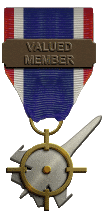 FLT replied to ravenclaw_007's topic in Deutsch

Auch von mir ein gutes Neues und ich hoffe Ihr seid gut reingerutscht! PS: Hoffentlich nicht so gut wie die olle Schachtel, welche mir in den Geschäftstransporter reingeballert ist "ich dachte nicht das es so glatt ist!"...bei gefühlten 35cm Neuschnee auf der Straße. Die abgefahrenen Sommerreifen ließ ich unkommentiert, der Kamerad vom Trachtenverein Blau-Silber allerdings nicht! Wasn Spaß!

ach vergiß es! Die würden sich schon im MTW den Feinripp im Edelzwirn naß machen.

Ja Ja! Die guten alten Brunnen und Mädchenschulen. Mein letztes "Wiederaufbauprojekt" war eine Brücke westlich von Kunduz-Stadt in Char Darah. Da haben die Bauarbeiter gebaut und ich durfte nebendran stehen wie 100 Meter Feldweg um die armen Schlucker vor durchgeknallten Turbantrögern zu schützen die im Stundentakt die Baustelle beschossen haben...wer jetzt denkt, wir wären über die Brücke rüber und hätten die Mistkerle erledigt, den muss ich enttäuschen. Denn dazu reichte mal wieder das Mandat nicht aus. Herrlich! Auch gut, wenn man die Opium Transporter druchwinken darf, weil man sie nicht aufhalten darf weil, Ihr ahnt es schon? Richtig! Das Mandat das nicht hergibt! Soll mir noch einer kommen von den Idioten in feinen Anzügen, gerade dieses grüne Gesoks. Traumtänzer und Gutmenschen. EInen Helm aufgezogen und eine Woche runter in die erste Reihe, dürfte manchen vielleicht kurieren.

Ich kann Dir aus eigener Erfahrung sagen, dass die Ausrüstung ein, aber nicht das Hauptproblem ist. Ein sehr großes Problem für alle deutschen Soldaten dort sind ROE (Rules of Engagement). Dies wiederum ist eng mit dem Mandat, welches der Bundestag erteilt, gekoppetl. So lange man im Parlament, welches die Spielregeln für den Einsatz festlegt, nicht erkennt, dass dort Krieg herrscht und man den so nicht beenden (ich sagen bewusst beenden, denn gewinnen gibts eh nicht mehr)kann, so lange fragen sich einereits die Soldaten, wie sie ihren Aufrtag (das Land zu befrieden)erfüllen sollen und auf der anderern Seite fragt sich die Bevölkerung was wir da eigentlich machen. Zwar hatte ich das Glück keine traumatischen Folgen oder Streßsymtomatiken mit nach Hause zu nehmen, jedoch stieß ich hier in meiner Heimat bei Freunden und Familie größtenteils auf Unverständis für diesen Einsatz...

FLT replied to Gepard's topic in Deutsch

please gentleman! We' are all sitting in one boat! And that can give what!

FLT replied to 76.IAP-Blackbird's topic in Deutsch

Muss auch aus studientechnischen Gründen aussetzten. Beim spielen wie beim modden. Sitze in Dresden bis Weihnachten und hab das Fluggeschirr zu Hause gelassen. Aber Forum lesen kann man immer.

FLT replied to Soulfreak's topic in Deutsch

Danke für den Tipp! Werde ich mir gleich mal zu Gemüte führen.

FLT replied to 76.IAP-Blackbird's topic in Deutsch

Sieht beides sehr gut aus! Ich hoffe mal, dass wir den "Überstarfighter" bald in der Download Sektion finden werden??