Content count

4,544

Joined

Last visited

Days Won

46
Community Reputation
2,823
Excellent
26 Followers
About Gepard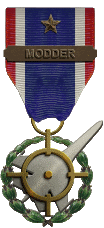 Petrol for the Luftwaffe was not made in Russia. It was made in Germany, by coal liquefaction https://en.wikipedia.org/wiki/Coal_liquefaction It was high quality petrol. The next technological step is making petrol from carbondioxyd of the air. Today it is possible to do this. What means, that Tesla and other eco waste is not necessary to save the planet.

For me the terrain Libya Central Mediterranean(1980-2011) works fine. I tried 5 missions. 5 times different airfields. No problems with "sinking" planes.

Does it happen on all airfields or only on certain airfields?

Which terrain cause the problem?

On which groundobject the plane is standing? Could it be a problem with the shelter, or whatever it is? Maybe a ZBufferOffset problem.

I dont know, why they dislike me? I only want to take photos.

RAF Gosport, an airfield of the Coastal Command. It is situated between two forts of the westward fortification line of Portsmouth.

RNAS Worthy Down alias HMS Kestrel alias RAF Worthy Down

CarrierBased=TRUE CarrierParkSpan=4.55 CarrierParkAnimationID=9

With this setting: [Deck] SystemType=FLIGHT_DECK FlightDeckHeight=13.54 FlightDeckLength=278.38 FlightDeckWidth=57.70 LandDeckAngle=-6.0 LandingAimPoint=-4.56,-100.39 CollisionMesh=Kiev_deck.LOD ParkingChance=80 ParkingMaxSpan=5.0 Parking[01].Heading=280 Parking[01].Offset=11.30,-84.62 Parking[02].Heading=280 Parking[02].Offset=13.13,-90.86 Parking[03].Heading=280 Parking[03].Offset=13.69,-96.84 Parking[04].Heading=280 Parking[04].Offset=14.26,-103.13 Parking[05].Heading=280 Parking[05].Offset=14.82,-109.74 You get that result:

https://archive.org/details/Stukas1941 All sides had had their war time propaganda movies. "Stukas" is a german one. It is the story of pilots of a Stuka Group during Battle of France. The plot is flat like a table, but in the movie original film material from real combat is included. Embeded journalism is not an invention of the US forces during Gulf War, it was done by german Kriegsberichterstatter (war time journalist wich were part of the forces). The movie is in german language with english subtitles.

RAF Brize Norton. Today the biggest base of the RAF it was in time of Battle of Britain a place for the Flying Training School. A Squadron of Blenheim Bombers used Brize Norton at this time too. During WW2 the base was widely enlarged and got runways made by concrete.