Content count

36

Joined

Last visited
Community Reputation
0
Neutral
About eagle89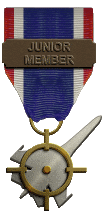 Hi...following the instructions I have already installed the 2008 update for WOE...the graphics and the flight model's improvements work perfectly, but when I tried to reinstall the mirage factory weps pack 2008, I went to the loadout and discovered that there are no weapons... Did you have similar problems? Thanks and sorry for my bad english...

It should be ready now, or not? Don't answer 2 weeks, please

I think it would be a fantastic idea to create training missions with dogfights using these inert weapons...1vs1, 2vs2, 1vs2 between aggressors aircraft and normal aircraft...for example using A-4E Super Echo, F-21Lion, Mirage factory F-16 with aggressor skin...a sort of Top Gun training, without destroying enemies, but only locking aircraft by heat seekers and radar...is there anyone able to do this?

ok...thanks for the answers...go to the INI docs

I ask the modders if they can create more realistic training missiles, such as the inert missiles that you can see on the wingtips of aggressor F-16s...a better version of the cap-9 and catm-120 included in the bunyaps weps pack...is it possible?

eagle89 replied to Mannie's topic in The Pub

Wait! Wait! What did you say about paul di'anno? In any case, this is my chart... 1-David Lee Roth-Van Halen 2-Ian Gillan-Deep Purple 3-Rob Halford-Judas Priest 4-Paul Di'Anno-Iron Maiden 5-Bruce Dickinson-Iron Maiden

How far is the release of this fantastic work?

It looks great...how many time for the release?

Is there any project for updating cockpits and avionics for F-16C block 30/50/60 and F-16I Sufa? A totally new cockpit and avionics would be great...