Content count

21

Joined

Last visited

Days Won

1
Community Reputation
1
Neutral
About Mike thompson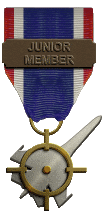 Profile Information
Gender
Location
Interests

Paragliding, fishing and computing.
Please ignore previous missive, have successfully printed it ok. Thanks again.

Thanks you Streakeagle, yes, found it no problem, opened it in Target but when I tried to print it, only part of the profile was shown and very small. I have a canon pixma printer but have been unable to even centre the image to get a decent printout. Obviously it's a shortcoming with my printer but did you manage to get a decent print?

Is this a Target profile? if not where in the game does one save it?

Yes, I got the throttle to work but not the X and Y axis or the rudder. However, if there is anyone who can let me know how they managed, or if they have a working profile to share, I would be very grateful.

This realy looks good, but I have given up trying to fly this, because in spite of hours of trying, I cannot get my warthog hotas to fuction properly. So, have gone back to Falcon Allied force, which does work. Pity!

Mike thompson replied to Mike thompson's topic in The Pub

Thanks guys, some good feedback and food for thought. The "IControl for Dcs" only supports the A-10c, wear as TouchControl supports multiple aircraft. I have already realised two steps that I have failed to do correctly. Also thanks for the link to "Jib" in Dcs , I will certainly ask for his help. Regards

Mike thompson posted a topic in The Pub

This is probably not the correct place for this request but I don't see anywhere in the forum that matches my topic. I am a very old flyer, my first game was F-17, came on a floppy disc and my computer had just enough space to install and play it. However, to the point. I recently read about the above application and thought it would be ideal to use with my ipad flying the A-10c and other planes in Dcs. Bought the application and three other neccessary addons, IRCommand2, IRTransfer and hotkey. After three days trying, I have to admit that the installation of this application is driving me nuts. The makers of the app don't answer emails and nobody in Dcs seems to have much idea either. So, is there anyone here who could give me a simple step by step guide to setting this thing up? The makers have an installation guide, but some of the things don't do what they are supposed to and the setup is saying that I need to buy the addons, which I have already bought but have no idea where they are put after buying them on Itunes. I have got to the stage of setting up the TouchcontrolAdmin, which is working correctly, after that it goes pear shaped. As one can see in picture , it is asking for "IRCommand interface" which I have but don't know where it was put! Desperate.

Avast was the culprit. Never bothered any of my other games. Admittedly this was a downloaded copy that had a win32 downloader trogan reported but it was a false positive. I'm pretty sure that Avast was being over protective, not a bad thing for a free program. If anyone knows where I can purchase the game legitimately, please do tell. I've tried and cannot find. Thanks Wrench

No, my D. drive is a secondry internal drive. My external is just for backups. Will try turning off Avast and see if that works, Thanks to all.

I have been playing flight sims since F17 came out on floppy disk. My games are allways installed on a seperate hard disk in a folder called games. I currently play DCS and have most of the aircraft, also IL sturmovik from the original to the last release. I have F16 in three differing formats, in fact, including being a twenty two years practicing paraglider, there is little I have not flown. After installation, I press the exe, the game starts to load then shuts off, I have no idea why. I installed all the games in the correct order and the updates. Even just the original game on it's own, meaning without the separate one's like Europe, Israel etc ; fails to open. I have no mods, never started the game to do any. I run Avast internet security, the best.

I have tried over and over again to get this game to work but all to no avail. Played the first series to death, simple but fun. Have included my specs and would appreciate any advice. DxDiag.txt

Only just getting into this series of sims and have not read everything up to date, so if this has already been aired please forgive. Is there any way to use carriers? Obviously if one can download planes like the Tomcat, one would assume these would be flown from aircraft carriers.