Content count

2,536

Joined

Last visited

Days Won

7
Community Reputation
766
+750 Reputation

17 Followers
About streakeagle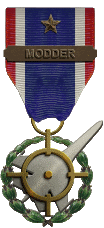 Networking
Website

https://sites.google.com/site/streakeagle68/pc-games/strike-fighters
Nothing to be sorry about. Just in the process of moving on with my life. Beyond getting my son through the next 3 1/2 years of high school, I will be free to do what I want with my time and money for the first time since I got married. The competition for my funds is flight sim stuff, 1981 Corvette restoration and operation. If my cash flow is positive enough after the divorce, I might finally get a real pilot license.

I am in the process of getting a divorce. Once my wife moves out, I will finally be able to finish my F-4E sim pit I have been working on for ages. The immediate task is to get my throttle integrated into a USB controller and restore the stick to operational capability, this time using a hall effect sensor based system to eliminate the problems I had with having to clean industrial grade pots that wear out and get dirty quickly after my kind of use/abuse.

It is about time. Too many years without my favorite aircraft. Until this release, SF2, essentially a 20-year old game, is still the best F-4 combat flight simulator available despite being only a "lite" sim. If you are happy pushing buttons there are a couple of decent F-4 options for MSFS/P3d, but their usefulness is limited in a civil flight sim, even with VRS TacPack providing basic radar and weapons functionality. Heatblur's F-14A is one of the best modules in the game. While the "Jester AI" isn't perfect, it generally works well enough that it is far better than having no AI at all. Of course, having a real human RIO is much better and more fun. It is only natural that Heatblur would produce the F-4 since there is so much overlap in functionality and operations. I can't wait to get the F-4E and then see which variant they will be working on next.

It looks fantastic. But you know how many years this has already been in development? 3d model being changed / retextured again. So, when is the release and how finished/correct is it at that point? I can't wait to get it, but it has been a very long wait. I wish their F-8J Crusader was being released soon, too.

Finally, this is where I originally found out the source of inspiration for the Lou Drendel "7-11 Honcho" MiG-15bis on my toy glider: A Paint Request Please (sim-outhouse.com)

More stuff on "Casey Jones": apparently some of the original movie footage was used for the "Airwolf" TV show: F-84F Thunderstreak | Airwolf Wiki | Fandom

Someone else is a "Casey Jones" fan, too: F-84 F Thunderstreak "Mig-Double" von Italeri in 1:48 | Stuttgart-Modellbau

Apparently, there is a "Casey Jones" mission in a DCS World F-86 Korea campaign, but I can't see a custom skin for it in this dark video from that mission:

I wanted the skin from the glider on my MiG-15bis in DCS World... only to discover that Lou Drendel had adapted it from a fictional skin from a movie as I found the skin for a MSFS F-84 mod after combing the web for information. I was disappointed to learn that no MiG-15s actually flew with this skin, especially over Korea in combat. So, I find this post most entertaining as I could have used this information some time ago instead of searching endlessly for history that didn't exist. I agree with the original poster, his skin is a more accurate representation of the actual "Casey Jones" skin, even if it was only used in a mediocre Hollywood movie. I would still like to see Lou Drendel's MiG-15bis rendition of this skin on my DCS World MiG-15bis.

This is the entire collection. The F-15 wasn't part of the "Tiger Squadron" glider collection, but I found it in a store years later with almost the same scale and style as the rest of the set, so I bought it.

I got this MiG-15 foam glider toy in 1978. I think I have the entire set of gliders. Look at the paint job given to it by famous aviation artist Lou Drendel:

The model is not very accurate. The model is labeled as an F-4E. The "flying saucer" antenna is consistent with a QF-4E The jet exhaust nozzles look more like an F-4E/F/G/J/S than an F-4B/C/D/N. But the nose is more or less an early F-4B/C. The underwing missile rails look more like a USAF variant than an USN variant. The wings don't have the bumps for wide tire USAF F-4C/D/E/G main landing gear. Given all the discrepancies, it doesn't fit any one type, but it looks closest to a QF-4B or QF-4C, leaning toward the QF-4C because of the USAF "flying saucer" antenna that is not present on USN QF-4 variants.

The "flying saucer" antenna is used for drone control, i.e. QF-4 versions. All of the photos I can find with that antenna are the USAF QF-4E. I did not find a single photo of a Navy QF-4 using that antenna, nor could I find a photo of a QF-4C or QF-4D with that antenna.

main-qimg-bcc7f99b06f84a58ffd23e01323d9c92-c (1200×900) (quoracdn.net)

I had all of them. I mainly played 2nd Fleet, but when I joined the Navy, one of my friends tried 7th Fleet. The rules improved with each iteration, so 2nd Fleet was generally better than 6th Fleet, and 7th Fleet was more refined than 2nd Fleet. But I loved the Frunze in 2nd Fleet. I never lost the Frunze. It was damaged once, but never sunk.