Content count

469

Joined

Last visited
Community Reputation
0
Neutral
About ciummy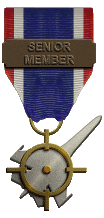 ciummy replied to Marco detullio's topic in Italiano

a questo proposito io e hitman abbiamo volato online un po'.. tempo fa ancora..

ciummy replied to ErikGen's topic in Italiano

chissà se avro anche io questa fortuna anzi, meglio.. questo onore..

L'f-14 praticamente non l'hanno usato ma per l'epoca, secondo me sarebbe stato un valido mezzo, magari non al pari dell'f-15, ma comunque di buona capacità.. e poi scusatemi, ma é bellissimo :blush2:

a me piace proprio per quel film perchè mi ha fatto conoscere questo caccia quando ero piccolo.. comunque questo gioco merita..

ciummy replied to NGHENGO's topic in Italiano

comunque l'avvertimento è sempre di aiuto.. uomo avvisato.............. ecco Mi sembra di essere al grande fratello <<siamo costantemente "monitorati">>

anche tu innamorato del gattone? devo dire che per essere un arcade è veramente divertente giocarci.. ed è il primo gioco in cui riesco a fare il cobra di pugacev

ciummy replied to lov1gg1's topic in Italiano

ma guarda anche il prezzo.. quanto, 10 euro? non è male.. se poi fai come me che dalla decina di aerei di default ora ne ho più di 150...

non si può nemmeno paragonare strike fighters ad un simulatore del genere!

anche io difficile.. però il radar funziona..

se per puntini intendi le tracce radar si allora..

da me funziona alla perfezione

io ho netlog, ma praticamente è la stessa cosa.. e sinceramente accetto un sacco di amicizie per fare numero.. per il resto lo sfrutto per avere una finta popolarità che nel mondo reale mi fa un po' comodo

Parole sante anche se i vecchi dovrebbero essere i più saggi... boh.. Ma qual è il vostro politico che diciamo appoggiate in maniera maggiore? Ovvio, chi non vuole dirlo è liberissimo di non dire niente..

Grazie.. sono d'accordo con te, ma piano, troppe critiche rischiano di essere controproducenti! E soprattutto, che siano critiche e non offese.. Sono del parere che stiamo sbagliando tutti.. Che al posto di chiamarlo nano oppure mortadella (per fare due esempi) dovremo dire loro: guardate che state sbagliando, che se fate questo e questo può succedere quest'altro e quest'altro ancora.. per risolvere dovete cercare di fare così e bla bla bla.. E qui viene il bello: molte persone sanno gestirsi nel mondo della politica, cioè che sanno quello che i politici combinano, ma è molto più facile dire a una persona che è un'idiota al posto di dargli una mano.. Dobbiamo costruire un VERO dialogo con i nostri politici e diventare parte integrante del governo.. Peccato che ho paura che sia un'utopia..

diciamo che è un buonissimo sito per chi sa usarlo.. puoi conoscere veramente tante persone in modo più facile e poi per incontrarsi di persona basta organizzarsi.. ovvio, a meno che non ci sia un migliaio di miglia di distanza.. Qualsiasi cosa è funzionale e utile, ma bisogna saperla usare..