Content count

1,587

Joined

Last visited

Days Won

66
Community Reputation
2,657
Excellent
About FRPignon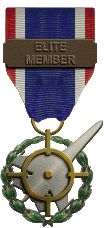 It is the Mirage Factory one from 2007.

Everything still on the works.

10

Paris and London under WIP Highway strip

26

FRPignon replied to MigBuster's topic in The Pub

Very poor special effects?

Italian alps (I'm using my laptop so the images have a lowe resolution)

19

HMNB Clyde (HMS Neptune) Faslane, Scotland. It's French counterpart, Île Longue , in front of Brest RAF Lakenheath , basend on Sundowner's RAF base MOD avaible at the Photoreal UK terrain. RAF Greenham Common Holstein air base by Florian

19

Sindelfingen , and Daimler werke sindelfingen , I think that the soviets are willing to destroy some E-class....... RAF High Wycombe Air bases, created with assests from Sundowner, Gepard, Rends, Florian, Piecemeal and others. RAF Bruggen (Germany) RAF Coltishall (England) Bitburg Air Base (Germany) Peenemünde Air Base (DDR) Brandis Air Base (DDR): Holzdorf Air Base (DDR)

25

Mollis air base Switzerland: There would also be two open ocean terrains focusing on the mediterranean and north seas, in wich the finests european navies will face the mighty soviet navy. There would be also a module focusing on the USS Enterprise cruise on the mediterranean in 1963 with carrier Wing six aboard (YAP required).

20

Hello there After some quite obscure times here due to the selfishness and arrogance of some I decided to put a little bit of light on the road again......... As I said in the title this is my last effort , this will be my last serious modding effort I'm going to do in and for this community. It consists on a refreshed version of the original Europe Terrain project that I started back in 2014. It started originally as a way to add French bases to the original NATO fighters mod taking as reference the original Europe terrain for EAW wich finally evolved into the creation of a whole new terrain. The terrain I'm going to show you contains many features that already existed on the original terrain however it has the following differences: 1) A new an fresh .HFD file with a 250m heigh file made by me from scratch , featuring some really nice geographical features as I'm going to show you. 2) A new strongly built targes.ini wich right now consits of about +40.000 targets and 500 target areas and growing. 3) The terrain has totally been retiled using Stary's tiles. And now some pics. Norwegian Fjords , a great addition with the new .hfd file. Rivers, mountains, cities..... And superb details: Fessenheim nuclear plant (France), Rhin river , French-German border crossing Fessenheim and Bremgarten air base (Germany). Hohenzollern castle: As I said before all my interest in modding efforts will only focus in this project. This post is intended to be used as an information point for the community about it.

33

He gets the Mig-29K avaible here, he changes a few things and then..... Oh!!! We have a new aircraft!!! Wtf!!!!!

5

A ride from the mainland to Corsica.